Welcome to ProjectManagers.NET, your trusted source for project management software and resources. We are dedicated to providing the best articles and information to help project managers succeed. If you have any questions or suggestions, we would love to hear from you. You can reach us by sending us an email at [support @ projectmanagers.net]. Our team will respond to you as soon as possible. Thank you for choosing ProjectManagers.net. We look forward to serving you and helping you achieve your goals.
Want to create content for us?
We are constantly searching for writers who wish to showcase their expertise and expand their exposure and audience. We welcome original, independently written pieces that focus on the business market. Follow this link to submit your article.
Contact us by email
Gestion PMcom Inc.
400-1280 Lebourgneuf Blvd.
Quebec City, Quebec, G2K 0H1
CANADA
Email: support @ projectmanagers.net
Meet the Team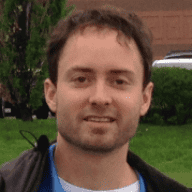 Daniel Raymond, a project manager with over 20 years of experience, founded a successful software company called Websystems. With a strong background in managing complex projects, he applied his expertise to develop AceProject.com and Bridge24.com, innovative project management tools designed to streamline processes and improve productivity. Throughout his career, Daniel has consistently demonstrated a commitment to excellence and a passion for empowering teams to achieve their goals. Read all articles from Daniel.
Peter Kanai is a Google-certified freelance writer with over a decade of experience crafting high-quality content for business websites, blogs, and SEO & email marketing campaigns. His on-demand writing services are all about helping businesses expand their online presence and achieve their objectives. With a proven track record in delivering results-driven content, Peter is the go-to freelance writer for business owners seeking a strategic partner to help them grow their brand online. You can contact Peter on LinkedIn or from his Website. You can read all articles from Peter.