Slack Pricing Plans & Costs Guide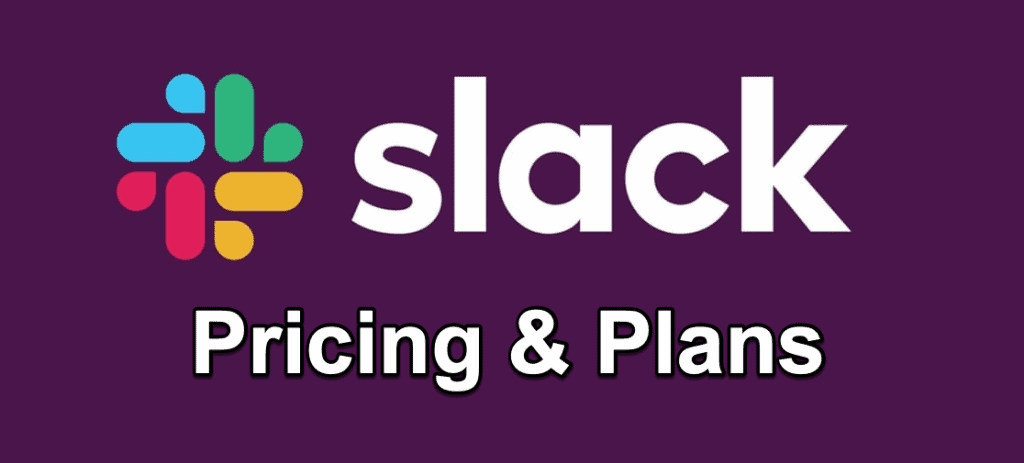 Slack is a cloud-based team communication tool that offers a range of chat and collaboration features. It has messaging, file sharing, audio and video call, screen sharing, integration with third-party applications, and many more. Slack enables users to organize conversations, create channels for different projects or teams, and easily search for past communication.
If you need a full-featured project management tool to work alongside Slack, try AceProject. Its pricing model is not dependent on the number of users, creating considerable savings over time.
How Much Does Slack Cost?
Slack pricing plans are flexible, with plans for businesses of all sizes and industries that suit their specific needs. The four Slack pricing plans include the following:
Slack Free – for small teams who want to try and easily start collaborating for free
Slack Pro (Starts at $3.62 per user, per month) – best for small teams that require enhanced collaboration capabilities and increased productivity
Slack Business+ ($12.50 per user, per month) – suitable for medium-sized organizations that need to boost efficiency and maintain seamless connectivity among teams
Slack Enterprise Grid (Contact Slack) – for very large businesses with rigorous demands to fulfill compliance and security needs and align an expanding structure
Slack Free Plan
The Slack Free plan is great for small teams on a budget. It includes basic features like one-on-one video and voice calls, group messaging, and screen sharing. The Free plan also allows users to integrate up to 10 third-party applications. However, it also has some limitations such as a limited number of message history, file storage, and integrations.
INCLUDED IN FREE:
Message and File History – Access the most recent 90 days of message and file history. Review and search for messages sent to catch up on conversations, reference important information, and maintain context within the team.
Integrations – Integrates with up to 10 external apps or services, share files, collaborate on documents, receive notifications, and streamline workflows.
Slack Huddles – Allows direct voice or video calls with another Slack user for quick discussions and remote meetings.
Slack Canvas – Create and collaborate on canvases within channels and direct messages (DMs) with up to 7 days of version history.
Slack Pro Plan (Starts at $3.62 per user per month)
The Slack Pro plan is the most popular plan among small to medium-sized teams. It provides a comprehensive set of tools and capabilities that enhance and secure external collaborations. For annual billing, it starts at $3.62 per user per month for the first 3 months. It then increases to $7.25 per user per month for the remaining months. For monthly billing, the cost is a flat rate of $8.75 per user per month.
EVERYTHING IN FREE, PLUS:
Unlimited Message and File History – Search and review all past messages within your workspace.
Unlimited Integrations – Integrates with an unlimited number of external tools and platforms.
Slack Huddles – Provides audio and video conversations with screen-sharing capabilities with up to 50 participants.
Secure External Collaboration – Work with external organizations or guests, such as clients, stakeholders, contractors, or partners.
Unlimited Canvases – Provides unlimited collaborative spaces with an extended version history of up to 30 days.
Slack Business+ Plan ($12.50 per user per month)
The Slack Business+ Plan is for larger organizations with more advanced security and compliance needs. This plan includes advanced functionalities like SSO, active directory sync, and compliance exports. Business+ aims to provide improved security and customization features to help safeguard user data. Slack Business+ plan costs $12.50 per user per month billed annually or $15 per user per month billed monthly.
EVERYTHING IN PRO, PLUS:
SAML-based SSO and Real-time Active Directory Sync – Supports SAML-based SSO integration and real-time active directory sync.
Data Exports and Data Residency – Export Slack message data to help meet regulatory and legal requirements. Global teams can also select the specific geographic region where particular types of data at rest reside.
99.99% guaranteed uptime SLA – Guarantees 99.99% uptime, ensuring that Slack remains highly available all the time.
Unlimited Canvases – Provides an extended version history of 90 days for longer period to review and track changes made to canvases.
Slack Enterprise Grid Plan (Contact Slack)
The Slack Enterprise Grid Plan is for large and complex organizations that need enterprise-grade data security and protection. It is a flexible and effective solution for businesses that have global teams or subsidiaries. Slack Enterprise Grid allows organizations to deploy full-featured Slack workspaces that can communicate with each other. The plan includes unlimited workspaces that users can manage from a central dashboard. Contact Slack for a custom quote that fits your regulatory requirements and organizational growth.
EVERYTHING IN BUSINESS+, PLUS:
Support for HIPPA Compliance – Includes enterprise-grade security and compliance, such as HIPAA support and the Enterprise Key Management add-on.
Support for Up to 500,000 Users – Accommodates large organizations of up to 500,000 users.
Streamlined Administration – Includes support for integrations with Data Loss Prevention, e-Discovery, offline backup providers, domain claiming, and custom terms of service.
Unlimited Canvases and Version History – Provides unlimited version history to review and track changes made to canvases over time.
Conclusion
Slack is a powerful tool that improves team communication and productivity significantly. It centralizes team communication, simplifying the exchange of ideas, feedback, and file sharing across remote team members. Slack also comes with a wide variety of third-party integrations. The versatile platform allows users to work with their favorite business tools in one place.
Slack pricing plans are reasonable and customizable. Businesses of all sizes and types can find a plan to address their compliance needs. Although it can improve productivity, it also can reduce focus with constant messages and notifications. If you are unsure of how well it can meet your needs, check our Slack Pros and Cons article for more information.
Source: Slack Pricing Official Website