The Pros and Cons of Using AceProject Software
As businesses grow and projects become more dynamic, streamlining workflow and team management becomes more critical. Organizations must constantly seek ways to improve efficiency, communication, and overall productivity to ensure operations run smoothly. Relying on project management solutions like AceProject can simplify these processes through centralization and collaboration. By offering a comprehensive platform for planning, tracking, and executing projects, AceProject enables businesses to focus on what they do best while ensuring that their teams are well-coordinated, and tasks are well-managed.
AceProject's organizational tools help businesses add structure to their processes, effectively reducing time spent on administrative tasks and enabling teams to focus on achieving project goals. The platform's tracking capabilities provide real-time updates on project progress, allowing managers to easily monitor tasks, deadlines, and resources. Its collaborative features also foster improved communication among team members by centralizing information and streamlining interactions. This ensures everyone is on the same page and minimizes the risk of vital details being missed.
While AceProject offers many benefits, it's crucial to examine both the pros and cons of using this project management solution to determine its suitability for your business needs.
AceProject – Online Project Management Software
AceProject is a robust online project management software that has been serving businesses across the globe since 2002. As a web-based application, AceProject offers a comprehensive suite of tools for managing tasks, documents, timesheets, and expenses. Its powerful features and intuitive interface have made it a go-to choice for organizations seeking to boost productivity and efficiency through online collaboration. With a user base spanning over 50 countries, AceProject has a proven track record of delivering consistent improvements, uninterrupted service, and a secure environment, resulting in a high user satisfaction rate.
One thing that sets AceProject apart is its commitment to offering a free, feature-rich basic package. This package allows organizations to experience the software's capabilities without any pressure to upgrade immediately. Even without some capabilities, users can still benefit from AceProject's extensive features, including task management, timesheet tracking, and document storage. Their dedication to exceptional customer service ensures that users receive prompt and attentive support whenever needed. The software is compatible with all major browser platforms, allowing users to easily test-drive AceProject.
The Cons or Disadvantages of AceProject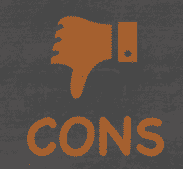 While AceProject offers numerous project management capabilities for organizations, it's also important to consider the potential drawbacks. Some disadvantages of using AceProject include:
Intervals between new features: Updates and improvements to the software can sometimes take time to roll out. This might delay access to the latest tools and functionalities, potentially affecting the overall user experience.

Initial learning curve: As with any software, there is an initial learning curve involved when starting with AceProject. Users may need to invest time and effort to familiarize themselves with the platform and its features before fully utilizing its potential. However, once users become accustomed to the interface and tools, AceProject becomes easy to use and navigate.

No real cost tracking features: one limitation of AceProject is that it does not have a full cost tracking module. This means that users cannot easily track the labor costs associated with their projects. This may be a drawback for businesses or organizations that require detailed cost tracking for budgeting and financial planning.

Only support finish-to-start task dependency: one limitation of AceProject is that it does not support all task dependency types, such as start-to-finish or start-to-start dependencies. This means that some users may not be able to fully utilize certain project planning and scheduling techniques.

No custom fields: AceProject doesn't support custom fields. This means that users cannot add custom data fields to their projects beyond the pre-defined ones. This may limit some users' ability to fully customize their project management process according to their specific needs.
The Pros or Advantages of AceProject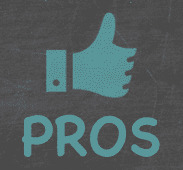 Even with the above drawbacks in mind, AceProject is still a popular choice for organizations seeking an efficient project and team management solution. Some of its notable pros include:
User-friendly interface: AceProject boasts an intuitive interface that is easy to navigate, allowing users to quickly access its many features and capabilities.

Affordable pricing: With its competitive pricing structure, AceProject is an accessible option for small to medium-sized businesses, providing them with a cost-effective project management solution.
Improved interface themes: The software offers a range of visually appealing interface themes, allowing users to personalize their experience and work in a more comfortable environment.
Simple time and task tracking: AceProject simplifies the process of tracking tasks and time, enabling users to effectively manage their workload and meet deadlines.
Adaptable resource allocation capabilities: The platform allows for flexible resource allocation, helping project managers optimize team performance and ensure that tasks are completed efficiently.
Easy implementation: AceProject is straightforward to set up and integrate with existing processes, leading to a smooth adoption curve for new users.
Regular subtle improvements: AceProject is continuously updated with subtle enhancements, ensuring that the software remains up-to-date and in line with users' evolving needs.
AceProject Key Features
If you're looking for a robust and user-friendly platform for managing your projects, AceProject offers a suite of powerful features that cater to the diverse needs of organizations, allowing for seamless collaboration and streamlined processes. Here are some of the key features you should know:
New interface: Includes reporting, bulk document download, dynamic charts, board view, and more.
Filter tasks: Apply powerful filters and save them for easy access.
Quick export tool: Export projects, tasks, timesheets, and documents to CSV and Excel formats.
Advanced reports: Customize reports and views with selected criteria, filters, and sorting order.
Project tracking: Monitor and report progress across your entire project portfolio.
Gantt charts: Visually track project and task progress, deadlines, and dependencies.
Project templates: Maintain organizational standards using templates.
Task management: Efficiently create, assign, organize, and execute tasks.
Task recurrences: Set up recurring tasks with defined timeframes.
Time clock: Punch in and out on specific tasks; auto-record time in timesheets.
Time approval: Submit timesheets for approval; approved entries are locked for better control.
Time reports: Generate advanced time reports with various criteria and filters.
Document sharing: Store and share documents online; attach to projects and tasks.
Document versioning: Track and access document change history.
Document locking: Prevent editing or deletion of specific documents.
Expense tracking: Record expenses against projects and tasks; attach supporting documents.
Expense approval: Manage submitted expenses with project manager approval.
Expense reports: Generate advanced expense reports to monitor project costs.
AceProject Use Cases
AceProject has established itself as a highly recommended project management software with a proven track record of over 21 years of quality service. Thousands of users from over 50 countries use the tool daily and have completed over 2 million projects. AceProject's wide-ranging features make it an ideal choice for small to midsize companies across various industries. The following use cases highlight the adaptability and effectiveness of AceProject in addressing unique project management needs in diverse sectors.
Software development: AceProject streamlines project planning, task management, and bug tracking, ensuring the timely delivery of high-quality software products.
IT services: IT teams can use AceProject to manage infrastructure projects, handle support requests, and efficiently allocate resources, ensuring smooth operations.
Education: Educational institutions can benefit from AceProject's tools for managing research projects, curriculum development, and administrative tasks, leading to improved educational outcomes.
Product engineering: AceProject facilitates collaboration between engineering teams, providing a platform for sharing designs, managing timelines, and tracking progress throughout the product development lifecycle.
Retail: Retail businesses can use AceProject to manage inventory, coordinate marketing campaigns, and streamline supply chain operations, ultimately enhancing overall performance.
Transportation: AceProject assists transportation companies in managing logistics, fleet maintenance, and route planning, resulting in increased efficiency and cost savings.
Non-profits: Non-profit organizations can leverage AceProject's tools for managing fundraising campaigns, volunteer coordination, and program planning, helping them achieve their mission.
Sales and marketing: AceProject enables sales and marketing teams to collaborate on campaigns, track leads, and manage customer relationships, driving increased revenue and customer satisfaction.
AceProject Pricing and Costs
AceProject offers a range of affordable pricing packages designed to suit various businesses and requirements, making it an accessible and cost-effective solution for organizations of all sizes.
Basic: Free. 3 Active Users. 3 Active Projects. 1 GB storage.
Standard: $24/month. 10 Active Users. 10 Active Projects. 5 GB storage.
Advanced: $49/month. 30 Active Users. 30 Active Projects. 15 GB storage.
Silver: $99/month. 100 Active Users. 100 Active Projects. 45 GB storage.
Gold: $199/month. Unlimited Users. Unlimited Projects. 100 GB storage.
Conclusion
Understanding the pros and cons of AceProject is essential for making an informed decision about whether it is the right project management solution for your organization. Taking the time to also thoroughly assess AceProject's features, use cases, and pricing options will ultimately help you make a smart decision that helps contribute to your organization's success and efficiency.