The Pros and Cons of Using Monday.com Software
An increasing number of companies acknowledge the significance of project management in aiding them in accomplishing their long-term business objectives. Project management can surpass timely, within budget, and on-scope delivery of temporary efforts. Business executives recognize that by aligning project management with their business strategy, they can attain organizational objectives and achieve desired performance.
The availability of project management software has made it easier to achieve these objectives. Web-based project management platforms, like Monday.com, have facilitated collaboration and improved efficiency, resulting in high-quality results. With built-in communication systems, project management software enables team members to complete tasks accurately and efficiently. Each team member can access the necessary information to complete their tasks effectively. Additionally, specific platforms enable external communication with guests, such as clients or contractors, facilitating collaboration and ensuring work meets requirements.
If you feel Monday's pricing is too high for your budget, consider looking at AceProject. By charging per project instead of per user, this software offers the potential for significant cost savings.
Monday.com Project Management Software
monday.com is a project management and collaboration software that assists teams in planning, managing, and tracking their work. The software boasts a highly visual interface where users can add team members, assign tasks, create workflows, and track progress from a centralized view. With Monday.com, teams can remain on top of their work, regardless of the size or complexity of their projects and tasks. They can organize work and projects that align with their business requirements. The software enhances work visibility, enabling all parties to work closely and collaboratively, overcoming challenges and creating a synergy that improves team performance.
The Cons or Disadvantages of Monday.com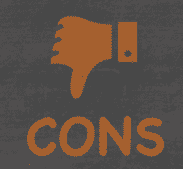 While most users of Monday.com are satisfied with the software, others have specific needs or leave due to missing features. Some common issues include:
Per-user pricing limits: Monday uses tiered, per-user pricing, and adding users with complete collaboration permission incurs additional costs. Additionally, the more valuable features are in higher-priced plans, which may deter some SMBs.
Difficult to track time and expenses: Some users find it challenging to track time against each task and the cost for all the related tasks for a particular client. Also, Monday does not have a Gantt chart or plans to introduce one.
Interface clutter: A few users find the interface cluttered, disorganized, or confusing. Also, some visualizations, like the kanban board, could be improved. Users need more time to get familiar with the terms and functions to navigate the platform better.
Limited mobile app: Some complain that the mobile app, particularly the iPhone native app, does not update well. The dashboards do not have an equivalent view on the mobile app, and users unanimously say the mobile app needs to be improved.
Integration problems: Although Monday integrates with Dropbox, Excel, Google Calendar, Google Drive, Slack, Trello, and a few others, including Zapier, some users desire additional integration options, such as with Salesforce, Sharepoint, and other popular third-party applications. Also, they want better API integration.
The Pros or Advantages of Monday.com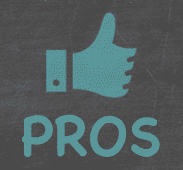 Although not suitable for every situation, many teams prefer Monday.com for the following features:
Built for multiple users: The software allows more than one user to edit a list at any time, making it collaboration-ready. It also enables teams to send each other messages, which is helpful for remote teams.
Great tracking features: Whether tracking tasks' progress or issues' status, Monday performs these functions well. The visual boards and user interface provide information at a glance, and color coding alerts users where immediate attention is needed.
Alternative Views: While it lacks a Gantt chart, Monday provides a timeline view that many users find appropriate. It still enables teams to track progress and stay aware of upcoming deadlines. Other views include a kanban board and a calendar view.
Powerful communication tool: The software makes inviting guests to view boards and timelines easy, whether they are part of the company or external partners. This feature centralizes communication and ensures that information does not fall through the cracks.
Reliable project organization and management: Monday allows teams to organize their project information, resources, schedules, tasks, and communication in a highly accessible workspace. Additional features like notification and automation eliminate administrative work, enabling teams to focus on meaningful work.
Monday.com Use Cases
Monday.com is used by hundreds of thousands of teams across 146 countries to manage their work successfully. Here are some of the ways that teams use this project management platform and collaboration tool:
Daily tasks and ongoing project management: Teams create action boards with columns or pulses that outline their workflow. Work-related tasks move through a team member's board for them to complete or delegate.
Communication tracking: Rather than using spreadsheets or other documents to track communications, such as emails, phone calls, and social media posts, teams can use a board to monitor communication status and attach original emails.
Creative project management: Graphic design teams can create a Monday board to develop and track graphic design or other creative projects. They can post upcoming work, schedule due dates, assign it to individual designers, and communicate through the board.
Real estate property and client tracking: Real estate companies and agencies can set up a board listing all their properties. From there, they can track daily activities and related projects, such as leasing and maintenance. They can prioritize items, delegate tasks, update each other, and monitor workflow.
Client work tracking: Marketing teams can track client projects from their board. The project manager creates tasks, assigns them, and sets the timeframe. Team members complete the assigned tasks, such as writing materials, shooting videos, developing promotions, etc.
Is Monday.com Secure? (Security and Privacy)
Monday.com offers the following features for all the security you need for your data.
SOC 2 Type II Compliance
Two-factor authentication
Private boards and docs
Google Authentication
Single Sign On (Okta, One login, Azure AD, Custom SAML)
HIPAA Compliance
Integration Permissions
IP restrictions
Content Directory
Monday.com Pricing and Costs
Looking for flexible pricing options to fit your team's needs? They offer a variety of plans to accommodate different team sizes and budgets. Read on for an overview of their pricing plans.
Free Individual: Get the Individual plan at no cost forever for up to 2 users and 3 boards.
Basic: For $8 per user per month (billed annually), the Basic plan offers unlimited boards, 5GB storage, and basic integrations.
Standard: The Standard plan costs $10 per user per month (billed annually) and includes all Basic features, plus 50GB storage, advanced integrations, and automation.
Pro: Get the Pro plan for $16 per user per month (billed annually) and enjoy all Standard features, plus 100GB storage, time tracking, and API access.
Enterprise: The customizable Enterprise plan offers all Pro features, plus advanced security, dedicated support, and more tailored to your business needs.
Read our Pricing Guide for Monday.com or read the official Monday.com Pricing Page.
Conclusion
In today's rapidly changing business environment, companies must be equipped with tools that provide enough flexibility. Monday.com is a top contender for project management, offering collaboration and visibility tools. However, no single project management product can solve every possible problem. If your current product is failing, further assessment is necessary to determine whether your needs have changed or if your tool has reached its limits.