The Pros and Cons of Using Scoro Software
Organizations worldwide are constantly searching for ways to improve efficiency and optimize productivity. A critical aspect of achieving this goal is streamlining and simplifying the tools used to manage various aspects of the business. However, as companies grow and evolve, they often find themselves shuffling between multiple tools, leading to a disjointed and time-consuming experience. This fragmentation not only affects the organization's ability to make informed decisions but also significantly impacts employee productivity, collaboration, and overall performance. That's why it's increasingly important for businesses to consolidate their operations into a unified platform that can seamlessly manage projects, sales, daily activities, and team productivity.
By doing so, companies can eliminate redundancies, reduce manual tasks, and enhance overall efficiency, ultimately driving better results and higher profitability. Tools like Scoro offer a promising solution to the problem of fragmented business tools by providing a comprehensive, all-in-one work management platform. However, before investing in Scoro for your team, weighing its pros and cons is crucial to determine if it's the right fit for your organization's unique needs.
If you find that the cost of using Scoro is higher than you anticipated, you might consider using AceProject as a substitute. Unlike Scoro, AceProject's pricing is not tied to the number of users, which may lead to considerable cost savings over the long run.
Scoro – End-to-End Work Management Software
Scoro stands out as an end-to-end work management software specifically designed to cater to the needs of agencies, consultancies, and professional service firms. By focusing on the unique challenges faced by these industries, Scoro effectively streamlines project management, simplifies quoting, automates billing, and optimizes utilization. What sets Scoro apart from other software solutions is its commitment to helping organizations understand and maximize the value of their most crucial resource – time. The uniqueness of Scoro's platform lies in its ability to track the time spent by team members on various tasks and projects and quantify the value of that time.
By integrating time tracking with financial data, Scoro provides organizations with unparalleled insight into their projects' profitability and their team members' efficiency. This comprehensive approach empowers decision-makers to make more informed choices regarding resource allocation, project prioritization, and overall business strategy. In doing so, Scoro enables businesses to truly capitalize on their time and resources, driving growth and long-term success.
Scoro Key Features
In this section, we will explore the key features of Scoro and discuss how they contribute to its effectiveness as an all-in-one platform for businesses.
Time management: Scoro's time management feature allows users to track time spent on tasks, projects, and client work, enabling organizations to understand and optimize the allocation of their most valuable resource. With features like automated timesheets and customizable work hours, Scoro makes monitoring and analyzing employee productivity easy.
Project management: Scoro provides a robust project management module that supports task assignment, deadlines, and milestones, ensuring teams can collaborate effectively and deliver projects on time. With built-in resource planning and scheduling, Scoro enables managers to allocate resources efficiently and avoid potential bottlenecks.
Sales & CRM: Scoro's sales and CRM feature allows businesses to manage their sales pipelines, track leads, and maintain strong customer relationships. With powerful tools like custom sales processes, quotes, and contract management, Scoro empowers sales teams to close deals faster and increase revenue.
Finances: Scoro offers a financial management module that includes invoicing, budgeting, and expense tracking. This feature streamlines financial processes, reduces manual tasks, and provides real-time insights into a company's financial health.
Reporting & dashboards: Scoro's reporting and dashboard features provide businesses with customizable, data-driven insights, allowing them to make informed decisions and track key performance indicators (KPIs). By offering in-depth analytics and real-time data visualization, Scoro enables organizations to monitor their progress and drive continuous improvement.
Integrations: Scoro's extensive range of integrations allows businesses to connect their favorite tools and platforms, creating a seamless workflow that enhances efficiency. With the ability to integrate with popular solutions like QuickBooks, Xero, Mailchimp, and many others, Scoro ensures that organizations can simplify their processes without sacrificing the tools they know and love.
Scoro Use Cases
Scoro has established itself as a leading end-to-end work management software designed to streamline processes and optimize productivity for businesses across various industries. With its robust suite of features, Scoro has attracted thousands of teams in more than 60 countries, transforming how organizations work. Here are some of the use cases of Scoro:
Marketing agencies: Scoro helps marketing agencies streamline their project management, client communication, and resource allocation, enabling them to deliver creative campaigns on time and within budget.
Event services: For event service providers, Scoro simplifies event planning, budgeting, and coordination, ensuring seamless execution and improved client satisfaction.
Professional services: The platform aids professional service firms in managing projects, tracking billable hours, and automating invoicing, leading to increased productivity and profitability.
Business consultancies: Business consultancies can benefit from Scoro's CRM and project management features, which help manage client relationships, monitor project progress, and optimize resource utilization.
Legal services: Scoro empowers legal firms to track billable hours, manage cases, and streamline document handling, resulting in improved efficiency and client management.
Architecture firms: Scoro supports architecture firms with project management, resource planning, and budget tracking, allowing them to deliver high-quality designs and maintain strong client relationships.
Financial services: Financial service providers can leverage Scoro's financial management features, including budgeting, invoicing, and expense tracking, to gain better control over their finances and improve decision-making.
Accountancies: Scoro helps accountancy firms manage their finances, track billable hours, and automate invoicing, leading to a more efficient workflow and increased profitability.
Information technology: IT companies can utilize Scoro to manage projects, track time, and monitor budgets, ensuring the timely delivery of high-quality technology solutions.
Building & construction: Scoro enables building and construction firms to manage projects, monitor expenses, and allocate resources efficiently, resulting in more streamlined operations and improved project outcomes.
The Cons or Disadvantages of Scoro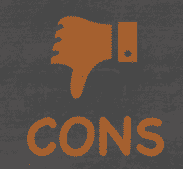 While Scoro offers numerous benefits, it's essential to acknowledge its limitations to ensure it aligns with your organization's specific needs. Here are some disadvantages of Scoro to consider:
Limited mobile app: Scoro's mobile app may not provide the same feature-rich functionality as its desktop counterpart, making it less convenient for users who rely heavily on mobile devices.
Per-user cost: Scoro's pricing model, based on a per-user cost, may not be as affordable for small and medium-sized companies with limited budgets.
Lack of customizable email notifications: Scoro's automatic email notifications may not be as customizable as some users would prefer, which can lead to challenges in keeping team members informed about relevant updates.
Learning curve: Scoro's extensive feature set may require some time and effort for new users to become proficient, potentially resulting in a steep learning curve for some teams.
Inefficient search functionality: Users may experience difficulties when searching for specific quotations or projects, which could slow down their workflow and hinder efficiency.
Occasional technical issues: Some users have reported minor technical problems, such as the top bar disappearing or the updated calendar not appearing until the page is refreshed. Although not deal-breakers, these issues may cause minor inconveniences for users.
The Pros or Advantages of Scoro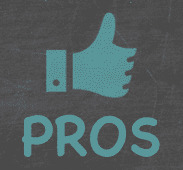 Scoro offers a wide range of benefits that make it an attractive solution for organizations looking to improve their operations. Here are some key advantages of Scoro:
Centralized platform: Scoro's all-in-one platform centralizes various aspects of a business, streamlining processes and improving efficiency across the organization.
Time tracking and accounting integration: Scoro uniquely integrates time tracking and accounting functions, enabling businesses to better understand and optimize the value of their time and resources.
Clear dashboard and overview: Scoro's user-friendly dashboard provides a clear overview of ongoing projects, tasks, and KPIs, allowing for easy monitoring and decision-making.
Simplified quoting, invoicing, and task creation: Scoro makes it easy to create quotes, invoices, and tasks after contract approval, streamlining sales and project management processes.
Detailed reporting capabilities: Scoro's extensive reporting features allow for in-depth analysis and insights, helping businesses make informed decisions and track their progress.
Organized task planning and time entries: Scoro's task planner and time entry features enable users to easily organize and manage their daily activities, improving overall productivity.
Pre-populated Gantt charts: Scoro's pre-populated Gantt charts provide an accessible visual representation of project timelines, making it easier to track progress and identify potential issues.
Scoro Pricing and Costs
With Scoro's pricing options, you can quickly choose the best plan to fit your team's needs. You can also get started for free with no credit card required. Here are the plans they offer:
Essential – $26 per user/month. Minimum 5 users.
Standard – $37 per user/month. Minimum 5 users.
Pro – $63 per user/month. Minimum 5 users.
Ultimate – Customized pricing for enterprise-grade needs.
We did a great article on Scoro Pricing and Costs.
Conclusion
In conclusion, Scoro software presents a powerful solution for businesses seeking to consolidate processes and enhance efficiency. The platform's ability to streamline various business aspects into a unified system makes it such a great tool. Although some limitations warrant consideration, the numerous advantages offered by Scoro's all-in-one approach make it a practical choice for organizations across diverse industries. Decision-makers should thoroughly assess Scoro's pros and cons in the context of their organization's unique requirements to determine the most suitable solution for their team.