The Pros and Cons of Using Smartsheet Software

Companies are recognizing the crucial role of project management in achieving their business goals and driving long-term success. It's more than just meeting deadlines, budgets, and scope. By integrating project management with their business strategy, organizations can achieve their objectives and desired performance outcomes.
The adoption of digital tools like project management software is helping to facilitate these goals. Smartsheet and other web-based PM platforms enable teams to collaborate effectively and deliver high-quality results more efficiently. These platforms feature integrated communication systems, ensuring tasks are completed accurately and properly. Team members have easy access to the information they need to perform their tasks, and some platforms even facilitate external communication with clients or contractors to promote seamless collaboration and ensure work meets requirements.
If you feel Smartsheet's pricing is too high for your budget, consider looking at AceProject. By charging per project instead of per user, this software offers the potential for significant cost savings.
Smartsheet Project Management Software
With its user-friendly interface, Smartsheet streamlines the project management process for teams. By creating sheets to track work and utilizing pre-made templates and forms, teams can efficiently manage projects, tasks, and workflows. Smartsheet is an effective solution that helps teams achieve better outcomes.
Smartsheet Use Cases
Smartsheet is a cloud-based solution that streamlines work processes and enhances productivity across various fields. It features a flexible interface that allows teams to manage projects, tasks, and workflows with ease. Smartsheet offers a range of capabilities, including:
Project Management: From start to finish, Smartsheet supports task assignments, progress tracking, and deadline management to ensure projects are completed successfully.
Team Collaboration: With real-time collaboration, file sharing, and effective communication, Smartsheet enables remote teams to work together seamlessly.
Task Management: Users can create, track, and manage tasks, set deadlines, and monitor progress to ensure the timely completion of projects.
Event Planning: Smartsheet helps plan and manage events, including guest lists, vendor management, and scheduling.
Resource Management: Smartsheet optimizes resource utilization, including equipment, facilities, and personnel.
Workflow Automation: Automation features streamline work processes and save time on repetitive tasks.
Sales and Marketing: Smartsheet supports sales and marketing initiatives, including lead tracking, campaign management, and customer relationship management.
The Cons or Disadvantages of Smartsheet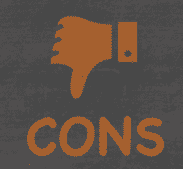 Smartsheet, like any software, has some drawbacks that might affect its suitability for some users. These drawbacks include:
Complex Interface: Smartsheet's interface and features may be challenging for some users to understand, leading to a steep learning curve.
Limited Integration Options: Smartsheet integrates with only a limited number of third-party tools and services, which may limit its functionality for some users.
Expense: Smartsheet requires a paid subscription, and its cost may be prohibitive for some users, particularly those with limited budgets or small teams.
Inadequate Mobile App: Smartsheet's mobile app may not be as robust as its web-based counterpart, which could be a drawback for users who frequently use mobile devices for work.
Inadequate Reporting: Smartsheet has limited reporting capabilities, making it difficult for some users to analyze data and make informed decisions.
Sluggish Performance: Some users have reported slow loading or response times with Smartsheet, particularly when dealing with large amounts of data.
Limited Data Security: Smartsheet's data security options are limited, which could make it challenging for some users to protect sensitive information.
The Pros or Advantages of Smartsheet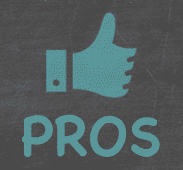 Smartsheet is a beneficial project management and collaboration tool that offers many advantages for users. Some of the key benefits of Smartsheet include:
Intuitive User Experience: Smartsheet's interface is user-friendly, and its features are straightforward, making it easy for users to get started and complete tasks efficiently.
Collaboration Features: Smartsheet allows teams to work together seamlessly in real-time, share files, and communicate, leading to improved teamwork and increased productivity.
Customizable: Smartsheet offers customizable options, such as templates and forms, allowing users to personalize the tool to their specific needs.
Efficient Task Management: Smartsheet's comprehensive task management system enables users to manage projects effectively, set deadlines, and track progress.
Automation: Smartsheet offers automation features, such as workflows and formulas, to streamline work processes and save time on repetitive tasks.
Mobile Accessibility: Smartsheet's mobile app allows users to access and update their projects on the go using their mobile devices.
Integration Options: Smartsheet integrates with several third-party tools and services, making it simple to integrate into existing workflows.
Data Insights: Smartsheet provides various reporting options, including dashboards, charts, and reports, to enable users to analyze data and make informed decisions.
Data Security: Smartsheet offers robust security features, such as encryption, access controls, and audits, to ensure user data is protected and secure.
Smartsheet Pricing and Costs
Discover the plan that enables you to oversee your projects, programs, and processes, all within a single platform.
Free USD$0 No cost: 1 user, up to 2 editors
Pro USD$7 Per user/month, billed yearly: Max of 10 users, unlimited viewers
Business USD$25 Per user/month, billed yearly: Min 3 users, unlimited editors
If you feel Smartsheet's pricing is too high for your budget, consider looking at AceProject. By charging per project instead of per user, this software offers the potential for significant cost savings.
Is Smartsheet Secure? (Security Practices)
Smartsheet is built with security in mind, but as with any software, it is important to consider how it implements security measures and whether they meet your needs. Some aspects of Smartsheet's security include:
Data encryption: Smartsheet uses encryption both for data at rest and in transit. This helps protect your data from unauthorized access.
Compliance certifications: Smartsheet holds various security certifications, such as SOC 1 Type II, SOC 2 Type II, and ISO 27001. These certifications show that the platform follows industry-standard security practices.
Access controls: Smartsheet allows administrators to set up role-based access controls, ensuring only authorized users can access specific data.
Two-factor authentication (2FA): Smartsheet supports 2FA, which adds an extra layer of security to user accounts.
Regular security audits: Smartsheet undergoes regular third-party security audits to identify and address potential vulnerabilities.
Data backups: Smartsheet regularly backs up data to help ensure its availability and prevent data loss.
Conclusion
Whether Smartsheet is suitable for your project management needs depends on the specific requirements of your projects. If you're seeking an all-in-one solution for project management, task assignments, progress monitoring, and team collaboration, Smartsheet could be a viable option. However, it's important to weigh its limitations and drawbacks, including cost, steep learning curve, and limited customization options, before making a final decision.