The Pros and Cons of Using Miro Software

As organizations expand their reach and embrace remote work, it's crucial to invest in tools that empower teams to work seamlessly across borders and time zones. Online collaboration tools have emerged as indispensable assets for businesses, enabling them to harness the collective intelligence of their teams and unlock new levels of creativity. By investing in these tools, organizations stand to benefit from enhanced communication, faster decision-making, and improved project management. One such tool is Miro, a visual collaboration platform designed to enable teams to brainstorm, plan, and execute projects in a digital workspace.
This article will explore the advantages (pros) and disadvantages (cons) of using Miro software, its features, use cases, and pricing options while also highlighting its potential for fostering innovation, improving productivity, and streamlining business workflows.
If you find Miro pricing to be above your current budget, see if AceProject is a better option. This software is also not based on the number of users so it is more cost-effective now and in the long run.
Miro – The Visual Collaboration Platform for Every Team
Miro is a visual collaboration platform designed to revolutionize how teams work together. As a comprehensive digital workspace, Miro offers an extensive range of features, such as digital whiteboards, interactive templates, and integration with various tools and applications to ensure seamless communication and collaboration for teams of all sizes. This versatile platform not only bridges the gap between remote and in-office teams but also addresses the needs of hybrid teams, fostering an environment of creativity and innovation while enhancing productivity and efficiency across the board.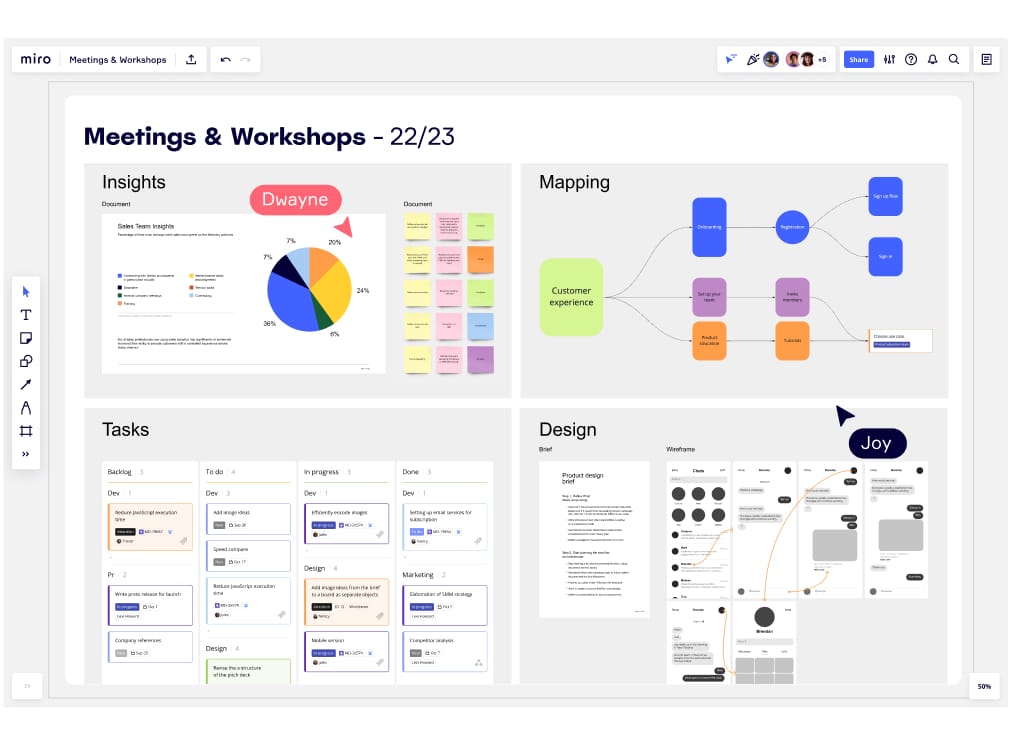 The ingenuity of Miro lies in its ability to cater to the unique requirements of every team, regardless of their industry or location. By providing a platform where ideas can be exchanged, discussed, and refined with ease, Miro enables teams to focus on the creative process and develop groundbreaking solutions. In addition, the platform's robust security measures and user-friendly interface make it the ideal choice for businesses looking to propel their collaboration efforts to new heights. As the world continues to embrace remote and hybrid work models, Miro stands at the forefront of visual collaboration technology, empowering teams to create the next big thing.
The Cons or Disadvantages of Miro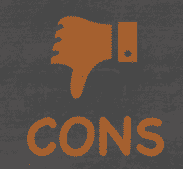 While Miro is a powerful visual collaboration platform, there are some drawbacks that users may experience:
No way to save custom templates: Users might find it inconvenient that they cannot create and save their own custom templates for reuse, limiting the ability to standardize processes within the team.
Overwhelming functionality: With a multitude of features and tools, some users might find Miro's interface confusing, leading to a steep learning curve for newcomers.
Session expiration issues: Some users report that sessions may expire sooner than expected, causing potential loss of unsaved work or disruptions in the collaboration process.
Navigating inter-dependent projects: Managing and navigating through large numbers of interconnected projects can be challenging, impacting the overall user experience and efficiency.
Limited job functions: Miro could benefit from incorporating more specialized job functions to cater to specific industries or roles, enhancing its usability across a wider range of teams.
Free tier limitations: The limitations of Miro's free tier, such as the restricted number of boards and limited access to advanced features, may hinder users from fully experiencing the platform's potential without upgrading to a paid plan.
The Pros or Advantages of Miro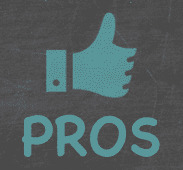 Even with the drawbacks highlighted above, Miro offers a range of benefits that make it a popular choice for visual collaboration. If you want to try this tool, you'll want to weigh your options carefully. Here's what impresses most users:
Ease of use and implementation: Miro features an intuitive interface that is simple to navigate, allowing users to quickly get started with minimal setup time.
Workflow visualization: Miro's tools are ideal for building and displaying workflows, helping teams understand processes and optimize their work.
Customizable templates: The platform offers a wide selection of ready-made templates that can be easily tailored to suit specific team needs, saving time and enhancing efficiency.
Cross-team collaboration: Miro facilitates seamless communication and collaboration among team members, regardless of their location, fostering a cohesive work environment.
Unlimited planning and brainstorming space: Miro provides ample space for users to plan, brainstorm, and generate ideas, ensuring that creative thinking is never restricted by spatial limitations.
Face-to-face whiteboard emulation: Miro emulates the experience of using a physical whiteboard, making remote collaboration feel more personal and interactive.
Continuous improvements: The platform is regularly updated with new features and enhancements, demonstrating Miro's commitment to delivering a cutting-edge collaboration solution that evolves with user needs.
Miro Key Features
Discover the power of this versatile platform and unlock your team's full potential with its wide range of features like mind maps, concept maps, online sticky notes, flowchart makers, and wireframing capabilities. Here are some of the most important features of Miro:
Meetings and workshops: Facilitate remote and in-person meetings or workshops effectively.
Brainstorming & ideation: Foster creativity and idea generation with digital tools.
Agile workflows: Streamline project management and track progress with ease.
Diagramming: Create and collaborate on visual diagrams for better understanding.
Research & design: Simplify the research and design process with a unified workspace.
Strategy & planning: Develop and refine strategies and plans with real-time collaboration.
Mind map: Organize and structure thoughts or ideas using interactive mind maps.
Concept map: Visually represent complex concepts and relationships for clarity.
Online sticky notes: Utilize digital sticky notes for organization and brainstorming.
Flowchart maker: Design and collaborate on flowcharts to streamline processes.
Wireframe: Create and refine wireframes for web and app development projects.
Miro Use Cases
Miro has been widely adopted by over 50 million users worldwide, including prominent brands like Walmart, Cisco, Volvo, Deloitte, Okta, VMware, and DocuSign, among others. As the #1 Visual Collaboration Platform on G2 and with 99% of Fortune 100 companies as customers, Miro has proven its effectiveness in various industries. Its use cases include:
UX & Design: Miro enables designers to create wireframes, prototype interfaces, and iterate on designs, all in one shared workspace. Users can collaborate in real time, collect feedback, and maintain a clear record of design evolution.
Marketing: Marketing teams can use Miro to develop and visualize marketing campaigns, perform competitor analysis, and create customer journey maps. The platform supports brainstorming sessions, data visualization, and easy sharing of information among team members.
Product management: Product managers can utilize Miro for product road-mapping, backlog prioritization, and customer feedback analysis. The platform aids in managing the entire product lifecycle, from ideation to launch, while encouraging team collaboration.
Engineering: Engineering teams can leverage Miro to visualize system architecture, design flowcharts, and document processes. The platform fosters collaboration in coding, debugging, and optimizing workflows, keeping everyone on the same page.
Consultants: Miro serves as a virtual workspace for consultants to share their expertise, conduct workshops, and collaborate with clients on project management. The platform allows for real-time interaction, file sharing, and seamless integration with other tools.
Agile coaches: Agile coaches can use Miro to implement and manage agile methodologies within teams. The platform supports the creation of Kanban boards, sprint planning, and tracking team progress, ensuring efficient project management.
Sales: Sales teams can harness Miro to organize leads, develop sales strategies, and collaborate on customer proposals. The platform facilitates seamless communication and information sharing, making it easier to track progress and achieve sales targets.
Miro Pricing and Costs
Miro offers a variety of pricing options to cater to different needs:
Free Plan: For those looking to explore Miro's capabilities, the Free Plan offers unlimited team members at no cost.
Starter Plan: For $8 per member/month billed annually or $10 billed monthly, the Starter Plan unlocks unlimited private boards and essential features, ideal for smaller teams or individual users.
Business Plan: Targeted at teams requiring advanced collaboration, the Business Plan is priced at $16 per member/month billed annually or $20 billed monthly. It includes advanced features and enhanced security for scaling beyond your team.
Enterprise Plan: Designed for large organizations with 50+ users, the Enterprise Plan offers support, security, and control for seamless collaboration across the entire organization. Contact Sales for customized pricing.
We did a great article on Miro Pricing.
Conclusion
Understanding the pros and cons of Miro before investing in it is essential as it enables informed decision-making, ensuring the platform aligns with your team's needs and requirements. It also helps optimize resource allocation, allowing you to determine if Miro is a cost-effective solution for your organization. It's also easier to set realistic expectations and anticipate potential challenges during implementation. Understanding its strengths and limitations in mind also allows for tailored usage and prepares your team for using Miro effectively, minimizing the learning curve.