The Pros and Cons of Using Toodledo Software
Businesses require a powerful task manager with customizable features to address the diverse and dynamic nature of their operations effectively. Customizable task management solutions offer the flexibility to adapt to various workflows, project types, and team structures, ensuring maximum efficiency and productivity across the organization. By providing tailored tools and features that cater to specific needs, these task managers enable businesses to streamline processes, optimize resource allocation, and facilitate seamless collaboration among team members, ultimately contributing to improved outcomes and a competitive edge in the market.
If you need more than a to-do list for project management, consider is AceProject. It does not have a per-user fee, so it is more economical in the long term.
That's where tools like Toodledo, a versatile and powerful task management software, come in. This software offers various customizable features to suit the unique needs of different businesses. With the ability to create simple to-do lists or complex, multi-faceted workflows, Toodledo enables teams to work more efficiently and stay on top of their priorities. If you're considering getting this software for your team, our comprehensive guide on its pros, cons, features, uses cases, and more will help you decide if you fits your requirements.
Toodledo – Online To-Do Lists and Task Management Software
Toodledo, an innovative online to-do list, and task management software, is designed to help users accomplish more, tailored to their unique needs and preferences. By providing a comprehensive set of powerful tools, Toodledo enhances productivity and fosters organization across various aspects of life. The software caters to a wide range of organizational requirements with features such as long notes, custom lists, structured outlines, and habit tracking. In addition, its collaborative capabilities enable users to effectively work with friends, family, or colleagues while ensuring secure storage and seamless syncing across devices.
Recognizing the importance of adaptability, Toodledo organizes both your professional life and your personal life and schedule. The software empowers users to maintain a balanced and structured lifestyle by offering a holistic approach to task management. The versatility and comprehensiveness of Toodledo make it an invaluable asset for individuals seeking to optimize their time, stay organized, and improve their overall productivity in both their personal and professional lives.
The Cons or Disadvantages of Toodledo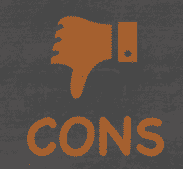 While Toodledo offers a robust and versatile task management solution, it is important to consider some drawbacks that users may encounter. Here are some of them:
Outdated UI: Toodledo's web and mobile app interfaces appear dated when compared to more modern alternatives, which could negatively affect user experience and ease of navigation within the platform.
Syncing issues: Users might face occasional problems with device syncing, leading to data inconsistencies across different devices and potential delays in updating or completing tasks.
Learning curve: Toodledo's customization features can be challenging for some users, as mastering the tools and tailoring them to individual needs can be time-consuming and require significant effort.
Value of paid plans: The pricing structure of Toodledo's paid plans may not provide substantial advantages over other competitively priced alternatives in the market, causing some users to question the value offered by the software's premium options.
The Pros or Advantages of Toodledo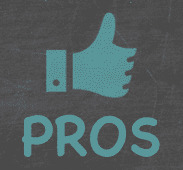 Toodledo offers a range of advantages that make it a popular choice for task management. Here are some key benefits of using the software:
Configurable and adaptable: Toodledo can be easily tailored to any workflow, allowing users to create customized task management solutions that align with their specific requirements. This flexibility enables businesses to optimize their processes, ensuring maximum efficiency and productivity.
Multiple list options: The software supports simple to-do lists, separate lists, and daily task functionality, providing users with various ways to organize and track their tasks. This variety allows individuals to choose the method that best suits their working style, enhancing their ability to complete tasks in a timely manner.
Easy planning and scheduling: Toodledo makes planning and scheduling tasks simple, helping users stay on top of their workload and effectively manage their time. By streamlining the planning process, users can allocate their resources more efficiently and prioritize their most important tasks.
Flexible deadlines: The platform offers repeat options and the ability to reschedule deadlines, ensuring users can adapt their tasks to changing circumstances. This flexibility allows for greater adaptability in the face of unexpected events or shifting priorities, minimizing disruptions to productivity.
Feature-rich: Toodledo boasts many features to help users accomplish their work more efficiently and stay organized. The platform offers a comprehensive solution for managing tasks and enhancing productivity, from customizable lists and habit tracking to structured outlines and collaboration tools.
Comprehensive organization: The software supports notes, lists, outlines, and habits separately from tasks, allowing users to maintain a holistic and organized approach to their personal and professional lives. Toodledo enables users to maintain balance and structure in all aspects of their lives by offering tools that cater to a wide range of organizational needs.
Toodledo Key Features
Toodledo offers users key features designed to enhance productivity and organization. These features include:
Organize tasks: Toodledo enables users to efficiently manage and categorize tasks, making it easier to prioritize and focus on the most important items in their workload.
Productivity tools: The software is equipped with an extensive set of tools, such as custom lists, habit tracking, and structured outlines, to help users stay organized and optimize their time.
Collaboration: Toodledo's collaboration features allow users to work effectively with friends, family, or colleagues, fostering teamwork and improving overall efficiency.
Data management: The platform securely stores and manages user data, ensuring that important information is safely maintained and easily accessible.
Sync automatically: Toodledo syncs data automatically to any device, enabling users to access their tasks and information seamlessly across multiple platforms.
Toodledo Use Cases
Toodledo can be employed in a variety of scenarios to improve organization and productivity. Here are five key use cases where the software can make a significant impact:
Project management: Toodledo's task organization and scheduling features enable users to effectively manage projects, track progress, and ensure the timely completion of project milestones.
Team collaboration: The software's collaboration tools facilitate seamless communication and coordination among team members, resulting in more efficient teamwork and faster completion of tasks.
Personal goal setting: Toodledo's habit tracking and structured outlines help individuals set, monitor, and achieve personal goals, promoting a balanced and organized lifestyle.
Time management: With its prioritization and scheduling features, Toodledo assists users in optimizing their time, ensuring they can focus on the most important tasks and meet deadlines.
Content creation and organization: Toodledo's notes, lists, and outlines allow users to create and manage content effectively, providing a structured space for brainstorming, planning, and organizing ideas.
Toodledo Pricing and Costs
Toodledo offers a range of pricing options to cater to the diverse needs of individuals and businesses, ensuring a customizable and efficient task management solution. Key plans and pricing include:
Free: Toodledo's basic version, designed for individual users seeking a no-cost task management solution.
Standard: Priced at $3.99 per month when billed annually or $4.99 when billed monthly, this plan provides additional features for enhanced productivity and organization.
Plus: At $5.99 per month when billed annually or $7.99 when billed monthly, the Plus plan offers even more advanced features to cater to users with greater task management needs.
Business: Custom pricing is available for teams or users with specific requirements. Contact Toodledo for tailored pricing options to suit your organization's needs.
We did a great article on Toodledo Pricing Plans.
Conclusion
Toodledo is a great investment for individuals and businesses seeking a robust and customizable task management solution. Its comprehensive set of features, adaptability to various workflows, and range of pricing options cater to the diverse needs of users. By providing insights into the software's advantages, drawbacks, and use cases, we aim to help you decide whether Toodledo is the right choice for enhancing productivity, organization, and overall efficiency in your personal and professional life.