What Tool Can I Use to Export My Trello Cards to Excel?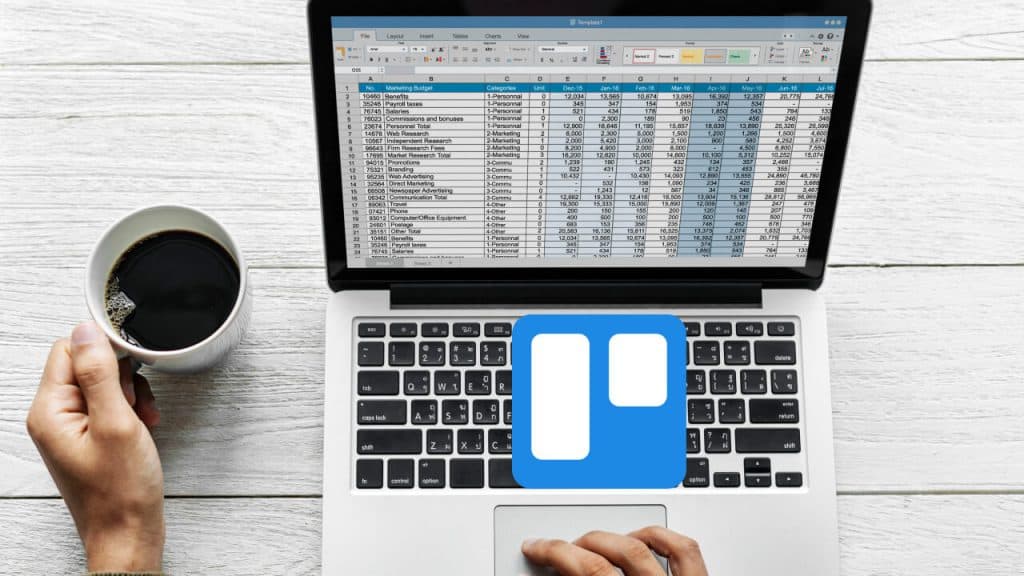 Trello and Excel are two amazing tools that are commonly used by professionals. Trello is a popular project management application that helps individuals and teams collaborate, improve productivity, and see work progress. Here, projects are managed using boards, lists, and cards. On the other hand, Excel is a program that lets you organize your data in spreadsheets made up of lines, sections, and cells. Although they work differently, both can be used to manage work and keep everyone on the same page.
Both tools have different use cases and are deployed for different purposes. For instance, Trello helps you structure, oversee, and track your tasks while Excel lets you visualize, compare, and work on detailed project data. Since both tools are excellent at what they do, most businesses rely on both of them to get different things done. If your team regularly uses both platforms and you're wondering how to export data from Trello to Excel, Bridge24 for Trello is one of the best tools you can use for advanced exporting and reporting on Trello. 
Before we dive into this tool, let's see the exporting options that Trello offers.
How To Export Data in Trello
Although Trello's free account has an exporting option, it is quite limited. The option only allows you to export Trello data in JavaScript Object Notation (JSON) format. Yet, this format is not human readable and is intended to be interpreted by machines. To view a JSON export in Excel, you will need to use an additional tool to convert the data, which can be a time-consuming process. Trello users who have a Business Class account can export their board data in JSON and CSV formats. The CSV format can be opened by an Excel program.
To export Trello data in JSON or CSV format, navigate to the 'Board Menu' on the upper right side of your screen, and click 'More', then hit the 'Print and Export' button. From here, select 'Export JSON' to export the board data in a JSON format. If you have a Business Class or Enterprise account, you can choose the 'Export CSV' option. Note that the export feature can only be accessed by the team admin.
Bridge24 – Easy Exporting Solution
If you want to move data from your board to Excel, Bridge24 for Trello is the ideal tool for the job. Whether you want to retrieve the data to scrutinize it, present it to stakeholders, or to back it up, this tool does an incredible job. Bridge24 is a web-based app that brings advanced reporting and exporting capabilities to your Trello board. These capabilities make it a more complete business solution. With it, you can easily view your card data in your favorite Excel program.
Bridge24 connects dynamically with Trello and offers real-time two-way synchronization. This means that you can edit data in any of the two tools, and the changes will be reflected on both tools instantly. Bridge24's exporting process is super simple and quick. Instead of using several tools to convert export files to Excel format, Bridge24 does the job in just a few clicks. Within seconds, you'll be able to view your project details on a spreadsheet in a complete, accurate, and structured way.
Bridge24 Export Options
Bridge24 for Trello gives Trello users many options when it comes to exporting their data. First, it gives you the ability to export across multiple boards. You can also use a filter to choose the boards, lists, and cards you want to export. Use the filter feature to look for projects that fall within a particular date range. If you want to first sort the data by project, users, custom field, or any other criteria, Bridge24 allows you to do just that. You can then save those filters for later use.
If you want to send specific Trello data to Excel or another spreadsheet platform so you can present it or focus on it there, Bridge24 comes in handy. You can use it to export any information that is housed in checklists, custom fields, and comments. You can also export attachment data and URL links that are in your cards. Bridge24 doesn't stop there. It also offers additional features, such as advanced reports and interactive charts, to help you scrutinize your project data better. You can also use its Calendar view or Power Grid view to see your project from a different angle.
Wrapping Up
If you ever need a tool that can export your Trello cards to Excel, use Bridge24 for Trello. This app has all the qualities of a professional tool, and its features give you greater flexibility and control over your project. With it, you will have the power to export your data in different formats and create advanced reports that help you in your decision-making process from your board.