Invoice Home Pricing Plans & Costs Guide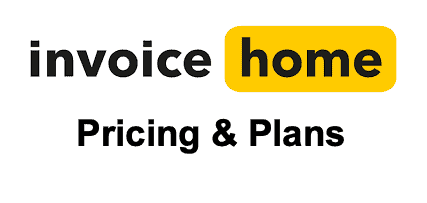 Invoice Home is an online invoicing and billing software ideal for businesses, freelancers, and professionals. It provides easy-to-use templates for creating professional-looking invoices, so users can accept payments faster and stay organized. Users can choose from a range of pre-designed templates or customize the templates to design invoices that match their business branding. They can add their logo, colors, and other branding elements for a personalized invoice.
Invoice Home also offers a range of payment options, including credit card payments, PayPal, and bank transfers. It facilitates quick and easy invoice payments for clients. It supports the use of custom fields, enabling users to add additional information, such as payment terms or discounts, to their invoices. This invoicing tool also provides automatic payment reminders, reducing the need for manual follow-up and improving cash flow.
In addition to invoicing, Invoice Home also offers a range of other features, such as estimates, receipts, and expense tracking. Thus, users can manage their finances and gain greater visibility into their business operations.
If you need a project management tool with project and time tracking as well as task management, try AceProject as a business solution. It is cost-effective with a pricing that does not depend on the number of users.
How Much Does Invoice Home Cost?
Invoice Home pricing plans are mainly the following:
Invoice Home Free – for individuals and small businesses that have invoice documents amounting to $1,000 or less per month
Invoice Home Unlimited Invoicing ($5 per user, per month) – best for small teams that have invoice documents amounting to more than $1,000 per month
Invoice Home Free Plan
The Invoice Home Free plan allows individuals and small business owners to create professional invoices at no cost. It comes with a variety of features such as invoice customization, tracking invoices and payments, creating estimates, and generating reports.
The Free plan is for small business owners and individuals who need a simple, reliable, and cost-effective invoicing solution. It is ideal for freelancers, sole traders, and small teams who need simple and easy-to-use invoicing software. The Free plan can help them manage their finances, track their expenses, and create professional-looking invoices.
INCLUDED IN FREE:
Limited Documents – Make as many invoices as you need but only up to $1,000 worth of documents per month.
Invoicing Simplicity – Provides an effortless workflow and user-friendly interface. It only takes one click to create and send invoices.
Use Logos – Personalize your invoices by adding your company logo and using them as a promotional tool.
Copy Invoices – Simply copy an existing invoice and make the necessary modifications.
Auto Numbering – Includes automation for the invoice numbering system.
Multiple Taxes – Select multiple tax options on a single invoice with ease.
Multiple Forms – Supports both basic and advanced invoice templates wherein you can switch between templates instantaneously.
Send via E-mail – Send an invoice and include a payment link via email.
Printer Friendly – Includes a standard invoice design that is compatible with PDF format that you can print directly or view on your browser.
Online Payment – Customers have the option to pay their invoices online via PayPal or credit card.
Payment Records – Automatically mark invoices as paid once you receive payments via online payment methods.
Downloadable Archive – Download all your invoices at once and conveniently forward them to your accountant.
Automatic Backup – Provides automatic backup of data as part of a client's data security.
Unlimited Storage – There are no limits to the number of invoices or clients you can have on this platform.
100+ Symbols – Supports a wide range of currency symbols including rare ones.
Currency Formatting – Easily alternate between ISO and currency symbols, such as $100 or 100 USD.
Secure Data – Secure data by using encrypted data communication and adhering to the latest PCI compliance data security standards.
Payment Gateways – Supports PayPal, Authorize.Net, and Stripe payment gateways.
Personal Support – Includes a customer support team that is responsive and available to answer any queries you may have.
Invoice Home Unlimited Invoicing Plan ($5 per user per month)
The Invoice Home Unlimited Invoicing plan is a subscription-based solution that offers unlimited invoicing capabilities to its users. This plan is suitable for individuals or businesses that require high-volume invoicing regularly. It offers unlimited emails, customers, and documents. Users can cancel their subscriptions anytime because there are no long-term contracts that bind them. The Invoice Home Unlimited Invoicing plan costs $5 per user per month.
EVERYTHING IN FREE, PLUS:
Unlimited Emails – Send as many emails to your customers as needed without any restrictions.
Unlimited Customers – Keep track of all your customers for easy invoicing and estimates.
Unlimited Documents – Create and send as many invoices, receipts, estimates, purchase orders, and other types of documents to your customers as needed.
Cancel Anytime – Allows users to cancel their subscription any time they decide that they no longer need the tool.
No Contracts – Use the software for as long as you need without committing to any long-term contracts.
Data Security – Secures all data transmissions using advanced cryptographic algorithms.
Fast and Friendly Support – Includes customer support even on holidays.
Conclusion
It is essential to carefully consider the size and type of business, invoicing needs, and budget before subscribing from among Invoice Home pricing plans. Depending on the plan chosen, users can enjoy different features such as customized invoices, recurring billing, and online payments. Additionally, considering the cost of the paid plan and the number of invoices it can generate is crucial in making an informed decision.
Comparing the two Invoice Home pricing plans and evaluating the benefits against costs are essential steps. The process will enable a business to choose the right plan that meets their invoicing needs and resources. For a more thorough evaluation of your invoicing requirements against available plans and features, check out our Invoice Home Pros and Cons article before making a final decision.