The Pros and Cons of Using Invoice Home Software
Creating a professional and polished image is crucial for success in today's competitive business environment. One key aspect of this image is how businesses handle invoicing. Sending well-designed and detailed invoices reflects the company's credibility and builds trust among customers or clients. With the increasing adoption of digital tools, businesses are now turning to invoicing software solutions to simplify and enhance their billing operations.
Among these solutions, Invoice Home software has gained traction for its user-friendly interface and customizable features. To make an informed decision about adopting this invoicing tool, it is important to consider both the pros and cons of using Invoice Home software, as well as its features, use cases, and pricing options.
If you need a project management tool with project and time tracking as well as task management, try AceProject as a business solution. It is cost-effective with pricing that does not depend on the number of users.
Invoice Home – Invoice Maker & Billing App
Invoice Home is an invoice maker and billing app that caters to the needs of freelancers and small to mid-sized businesses. This user-friendly app enables you to create custom invoices, giving you an edge over competitors. With over 100 free, elegantly designed templates to choose from, you can easily personalize your invoices by adding your logo and sending them directly to your clients via email. Additionally, the app facilitates seamless online payments through PayPal or credit/debit cards, ensuring a quick and hassle-free billing experience.
The Invoice Home app is designed to make your invoicing process efficient and convenient. To create an invoice, simply select from the available templates and logos, and the app will generate a PDF that can be emailed or printed for your clients. Receiving payments is just as simple, with options for card payments or PayPal transactions. The app keeps all your invoicing information at your fingertips, allowing you to create new invoices or review past ones with ease. The app syncs automatically with your Invoice Home desktop account, ensuring your records are always organized and up-to-date, ready for billing anytime and anywhere.
The Cons or Disadvantages of Invoice Home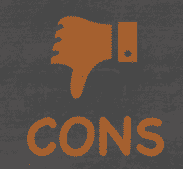 While Invoice Home offers great templates for businesses looking to simplify their invoicing process, it is essential to consider some of its drawbacks before opting for this software solution.
Outdated and less streamlined design: Invoice Home may not be as visually appealing or intuitive as other invoicing software in the market. This can make navigation and overall user experience less satisfying, potentially affecting efficiency and productivity.
The app is limited in its functionality: Although the app allows you to create and send invoices on the go, it lacks some advanced features that other mobile invoicing apps offer. This may hinder users who require a comprehensive mobile invoicing solution.
It can be hard to find the more advanced fields: This can lead to frustration, especially for those who are accustomed to using invoicing platforms with more straightforward interfaces and easy-to-find advanced options.
The website doesn't provide information on the paid plan: This might create confusion for potential users. The lack of transparent pricing details could make it challenging for businesses to assess whether the software is a cost-effective choice and could lead to unexpected costs later on.
The Pros or Advantages of Invoice Home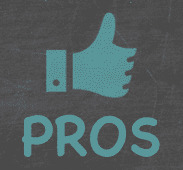 Invoice Home offers several benefits to businesses, making the billing process more efficient and professional. Here are the key pros of using the software:
Vast library of professionally designed invoice templates: Invoice Home offers a wide range of templates, ensuring that businesses can find a design that suits their needs and preferences.
100% free to download invoices: Users can download and use invoices without any cost, making it an affordable option for businesses of all sizes.
Templates are customizable to fit your brand: The software allows users to personalize templates by adding logos and customizing colors, ensuring brand consistency throughout the invoicing process.
Easy to add payment gateway links: Invoice Home makes it simple to integrate payment gateway links, allowing businesses to receive payments quickly and securely.
Invoicing on the go with mobile app: With the mobile app, users can create, send, and manage invoices from anywhere, making it a convenient option for busy professionals.
Free and an affordable paid plan: Invoice Home offers both a free plan and an affordable paid plan, catering to a variety of budgetary needs.
No contracts required: Users are not bound by long-term contracts, providing flexibility and ensuring that businesses can easily switch to another invoicing solution if needed.
Invoice Home Key Features
Invoice Home offers various invoicing options and features to help businesses create professional and visually appealing invoices. Explore these key features to enhance your billing process and make a lasting impression on your customers:
Basic invoice template: Effortlessly customize your invoice with essential details such as company name, address, line items, taxes, totals, and terms.
Free invoice template: Choose from over 100 free invoice designs, enabling you to create and send invoices quickly and cost-effectively.
Advanced invoice template: Incorporate additional information in your invoices, including purchase order numbers, unit prices, quantities, and due dates.
PDF invoice templates: Conveniently download invoices as PDF files, making it easy to save, store, and email them to your customers.
Invoicing on the go: Access Invoice Home on your Android or iOS device, allowing you to manage your invoicing needs anytime, anywhere.
Invoice Home Use Cases
Invoice Home offers templates and features for various use cases, ensuring that businesses can efficiently manage their financial transactions. Explore the following use cases of Invoice Home to streamline your billing process:
Invoice: Create professional and detailed invoices for products or services rendered.
Tax invoice: Generate invoices with tax information included, ensuring compliance with tax regulations.
Proforma invoice: Prepare a preliminary invoice for customers before finalizing a transaction or delivering goods.
Receipt: Produce documentation to confirm payments received from clients.
Sales receipt: Generate records of sales transactions, detailing items sold and amounts paid.
Cash receipt: Document cash payments received from customers for goods or services.
Quote: Provide customers with an estimated cost for products or services, facilitating informed decision-making.
Estimate: Offer a projected cost for a project, allowing clients to budget and plan accordingly.
Credit memo: Issue documentation to reflect adjustments or refunds applied to a customer's account.
Credit note: Create a record of credits issued to clients, resulting from product returns or billing adjustments.
Purchase order delivery note: Generate documentation to accompany goods delivered, outlining order details and delivery information.
Invoice Home Pricing and Costs
Invoice Home provides a free version and an affordable pricing option to cater to businesses with varying invoicing needs.
With a selection of over 100 free invoice templates, users can create professional invoices without incurring any costs.
For those seeking additional features and benefits, a paid plan is available at a starting price of $9 per user per month, offering an accessible and cost-effective invoicing solution for businesses of all sizes.
We did a great article on Invoice Home Pricing Plans.
Conclusion
Invoice Home is a great investment for businesses seeking a user-friendly, cost-effective invoicing solution. The software offers a vast library of customizable templates, enabling users to create professional and visually appealing invoices that align with their brand identity. With features like invoicing on the go, easy integration of payment gateways, and a range of templates catering to various documentation needs, Invoice Home provides a comprehensive solution for managing billing processes.
Our insights into this software's pros, cons, and key features will help you make an informed decision, ensuring that you select a tool that meets your unique business requirements and streamlines your invoicing operations.