Invoice Simple Pricing Plans & Costs Guide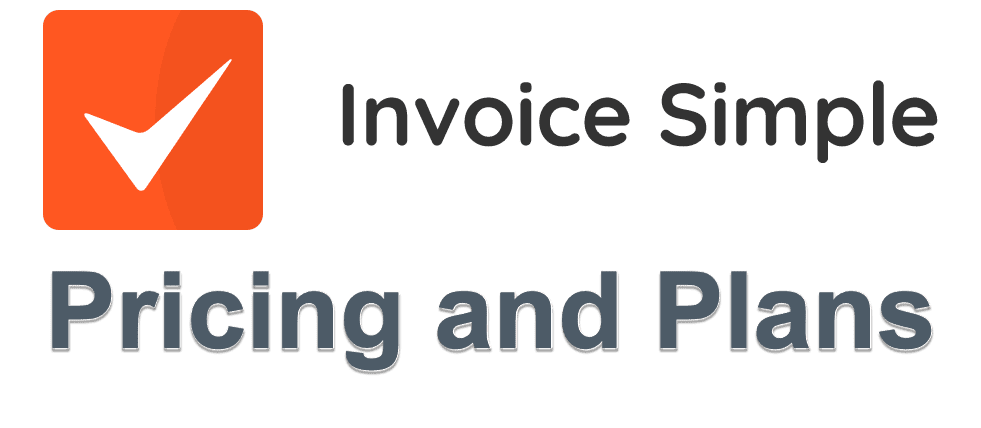 Invoice Simple is a web-based, invoicing and accounting software that allows businesses to create and send professional invoices to their clients. The user-friendly tool also lets you create and send estimates, quotes, and receipts. It is available on both web and mobile platforms, providing a wide range of features. These include customizable templates, automated reminders, expense tracking, payment processing, and detailed reports.
If you are looking for an effective project management tool to complement your invoicing software, consider AceProject. Its plans doesn't depend on the number of users, so it can help you reduce expenses significantly over time.
How Much Does Invoice Simple Cost?
The Invoice Simple pricing plans are straightforward, economical, and meet the specific financial requirements of individual businesses. It also offers a free trial so customers can see how the invoicing process and functions work closely. The three Invoice Simple pricing plans are:
Invoice Simple Essentials ($6.99 per month) – for entrepreneurs and professionals who want to start with invoicing and accounting
Invoice Simple Plus ($13.49 per month) – best for small companies that require more capabilities to manage their invoicing documents
Invoice Simple Premium ($19.99 per month) – suitable for small businesses that require additional customer support, reporting and analytics features
Invoice Simple Essentials Plan ($6.99 per month)
The Invoice Simple Essentials plan is the scheme ideal for solopreneurs and freelancers that need startup invoicing features. This includes capabilities such as sending invoices, estimates, and receipts, and also accepting online payments. The subscription for this plan costs $6.99 monthly or $69.99 yearly with the first two months for free.
INCLUDED IN ESSENTIALS:
Invoices – Create up to three invoices per month to bill your clients for your products or services.
Estimates – Generate unlimited quotes to potential clients before they commit to any project.
QR Code Payments – Include a QR code that your clients can scan to make a payment. This helps eliminate the need for manual entry of payment information and reduce the risk for errors.
Online Payments – Accept online payments from your clients using their preferred payment methods, such as credit card or PayPal. Online payments are faster and more convenient than traditional payment methods like cash or checks.
Real-time Read Receipts – See when your clients view your invoice so you know if your clients are reviewing it. Set up automated reminders to follow up with clients who haven't paid after a certain amount of time.
Top-rated Mobile App – Allows you to create and send invoices, track payments, and manage your client database on the go. The easy-to-use app that helps you stay organized and productive is available for both iOS and Android devices.
Invoice Simple Plus Plan ($13.49 per month)
The Invoice Simple Plus plan is for small companies that need to create business and financial documents on the go. This plan lets users set up notifications for due dates and add fields with autocomplete functions. They can also add business logos, photos and signatures to invoices. The subscription for this plan costs $13.49 monthly or $134.99 yearly with the first two months for free.
EVERYTHING IN ESSENTIALS, AND:
Invoices – Create up to ten invoices per month to bill your clients for your products or services.
Add photos – Add photos to your invoices for providing visual evidence of a product or service. This can demonstrate the value of your work and provide additional context for your client.
Business Owner Signature – Add your business owner's signature to your invoices to personalize and professionalize legal or business documents.
Autofill Client and Item Info – Autofill client and item information to save time and reduce the risk of errors. Add items to the invoice and autofill details like the description, price, and quantity to create accurate invoices quickly.
Due date reminders – Set up automated due date reminders to your clients when an invoice is due to encourage timely payment. Receive reminders when an invoice is past due to follow up with your clients and resolve any payment issues.
Invoice Simple Premium Plan ($19.99 per month)
The Invoice Simple Premium plan is best for small businesses that need advanced online payment processing. It includes unlimited invoices, priority support, and reports and analytics. The subscription for this plan costs $19.99 monthly or $199.99 yearly with the first two months for free.
EVERYTHING IN PLUS, AND:
Invoices – Create unlimited invoices to bill your clients for your products or services.
Customer Priority Support – Provides priority in responding to customer inquiries quickly. Resolve any issues with your invoices or payments as soon as possible.
Access Instant Payouts – Be the first to try this new feature that is coming out soon. Access instant payouts for your invoices if you need to receive payment quickly for unexpected expenses or a business opportunity. Invoice Simple will soon partner with payment providers like PayPal and Stripe to offer this feature.
Business Health and Insights – Gain first access to the new and advanced reporting features that will provide insights into your business health. View reports on your revenue, expenses, and cash flow to help you make informed decisions about your business. See which clients are your biggest sources of revenue and which items are your best-sellers. This information can help you identify areas for improvement so you can make data-driven decisions.
Conclusion
The key distinctions among the Invoice Simple pricing plans are the features they provide. The Invoice Simple Essentials plan is the most basic and the Invoice Simple Premium plan is the most advanced. Businesses should carefully evaluate their needs and choose the right plan to get the most out of their invoicing software.
Invoice Simple pricing plans are competitive, but price should not be the only criteria. As a business grows, automation, customization, or customer support can be as important. Check out our Invoice Simple Pros and Cons article for additional information before making a decision.