The Pros and Cons of Using Invoice Simple Software

For small businesses, efficient and effective management of financial transactions is crucial for maintaining a healthy cash flow and ensuring business growth. One key aspect of this process is creating, managing, and dispatching invoices, receipts, and estimates. To address this need, many businesses turn to Invoice Simple, a software solution designed to streamline these financial tasks. With an intuitive interface and a variety of features, Invoice Simple aims to make the invoicing process hassle-free and user-friendly, allowing businesses to focus on their core competencies.
However, as with any software solution, there are pros and cons to consider before adopting Invoice Simp. For some businesses, it may prove to be a game-changer, simplifying their accounting processes and improving overall efficiency. For others, the platform may not meet all their unique requirements, leading to the need for customization or alternative solutions. In this article, we'll share some insights to help you make an informed decision.
If you are looking for an effective project management tool to complement your invoicing software, consider AceProject. Its plans don't depend on the number of users, so it can help you reduce expenses significantly over time.
Invoice Simple – On-the-Go Invoicing Software for Small Businesses
In the ever-evolving world of small businesses, the need for an efficient, on-the-go invoicing solution is more important than ever. Invoice Simple offers just that—a user-friendly software designed specifically for small business owners to create, manage, and send invoices in seconds from their phones or laptops. With a focus on saving time, staying organized, and maintaining a professional appearance, Invoice Simple allows businesses to easily convert estimates to invoices, customize templates, and send invoices through various channels, all while on the move.
The true power of Invoice Simple lies in its ease of use, making it the perfect invoicing solution for even the least tech-savvy entrepreneurs. With the ability to quickly create professional invoices and estimates, users can spend less time managing their finances and more time growing their businesses. Invoice Simple also offers multiple payment options, including credit card, cash, and check, ensuring a smooth payment process for both businesses and their customers. By providing a polished and organized invoicing experience, Invoice Simple helps small businesses make a lasting impression on their clients.
The Cons or Disadvantages of Invoice Simple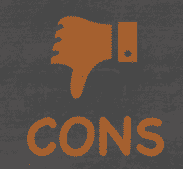 While Invoice Simple offers several benefits, there are also a few downsides that businesses should consider before adopting the software. Here are some of its cons:
No live phone support (only email): One of the drawbacks of Invoice Simple is that it only offers email support and does not provide live phone support. This can be frustrating for users who prefer to speak with customer support representatives directly.
The web interface isn't user-friendly: Some users may find Invoice Simple's web interface difficult to navigate, with a cluttered design that can make it challenging to find specific features or settings.
Difficult to navigate the user settings panel: The user settings panel in Invoice Simple can be challenging to navigate, with a confusing layout that may take some time to figure out.
The Pros or Advantages of Invoice Simple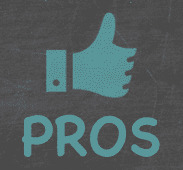 Invoice Simple is a popular invoicing software for small businesses, with several benefits that make it a valuable tool for managing financial transactions. Here are some of its pros:
Easy-to-use invoicing solution for small businesses: One of the main benefits of Invoice Simple is its user-friendly interface, making it easy for even the least tech-savvy users to create and manage invoices. The software's streamlined design and intuitive features allow users to save time and stay organized.
You can automate the invoice creation process: Invoice Simple allows users to automate the whole process, saving time and reducing the risk of errors. Users can set up recurring invoices for regular clients, reducing the need to create invoices manually each time.
Easy-to-use and customizable templates: Invoice Simple offers a range of customizable invoice templates, enabling users to create invoices that reflect their brand and style. The software's template system is easy to use and allows users to add their logo, change fonts and colors, and include additional information as needed.
Quickly add services or inventory separately: This allows more accurate invoicing and inventory management. The software's inventory management system allows users to add products or services and track their availability and pricing.
Invoice History with multiple client support: Invoice Simple allows users to manage multiple clients and track their invoicing history in one place. This feature enables users to easily access their clients' payment records and track overdue payments.
Perfect for frequent invoicing: Invoice Simple is designed to simplify the invoicing process for frequent invoicing needs. The software's features, like automatic tax calculation, payment processing, and invoice tracking, enable users to save time and stay organized.
Invoice Simple Key Features
With features that cater to all aspects of invoicing, Invoice Simple is perfect for small businesses looking to streamline their finances. Here are some of its key features:
Estimates and invoices: Invoice Simple allows users to create professional estimates and invoices quickly, with the ability to convert estimates to invoices with a single click.
Branding: Users can customize their invoices and estimates with their logo and brand colors to maintain a consistent look and feel.
Payments: Invoice Simple supports various payment methods, including credit card, cash, and check, making it easy for customers to pay their invoices.
Invoice management: The software enables users to track and manage their invoices, with features like reminders for due payments, automatic tax calculation, and invoice duplication.
Saved invoices: Invoice Simple saves all invoices, estimates, and receipts in one place, making it easy to access and manage all financial records.
Secure access: With password protection and Touch ID, Invoice Simple ensures secure access to all financial data, protecting user privacy and confidentiality.
Invoice Simple Use Cases
With over 500,000+ small business owners using Invoice Simple worldwide, there's no doubt it's a great solution to add to your business tools kit. Here are some of the key use cases for the software:
Contractors: Contractors can use Invoice Simple to create and manage invoices for their clients. The software's features, like estimates, invoicing, and invoice management, help contractors save time and stay organized.
Freelancers: Freelancers can use Invoice Simple to create professional invoices and estimates for their clients, enabling them to focus on their work rather than administrative tasks.
Owner-operators: Small business owners who operate independently can use Invoice Simple to manage their finances efficiently, with features like payment processing, invoice tracking, and tax calculation.
Creatives: Creative professionals, such as graphic designers and photographers, can use Invoice Simple to create and manage invoices for their clients, with customized templates that reflect their brand and style.
Other small business owners: The software can be used by retailers, service providers, and other small business owners to create and manage their invoices, estimates, and receipts.
Invoice Simple Pricing and Costs
Invoice Simple provides a selection of pricing plans with a free option to get started. They also offer a two-month free period for annual subscriptions.
Essentials Plan: Tailored for entrepreneurs looking to easily manage estimates, invoices, receipts, and payments. This is priced at $6.99 per month or $69.99 per year, offering a good value for solo entrepreneurs and freelancers.
Plus Plan: Positioned as their most popular choice, it's perfect for small businesses needing to create attractive and straightforward documents on the move. Priced at $13.49 per month or $134.99 per year, it provides enhanced flexibility for small business operations.
Premium Plan: Ideal for small businesses seeking to streamline invoice organization and simplify online payments. This plan costs $19.99 per month or $199.99 per year, offering comprehensive features for businesses aiming for high efficiency in their transactions.
We did a great article on Invoice Simple Pricing Plans.
Conclusion
Invoice Simple is an excellent invoicing software solution for small businesses that value simplicity, ease of use, and customization. While it has some cons to consider, its benefits make it a must-have tool for small business owners. Our insights provide a comprehensive understanding of the software, enabling you to decide whether it fits your needs.