MeisterTask Pricing Plans & Costs Guide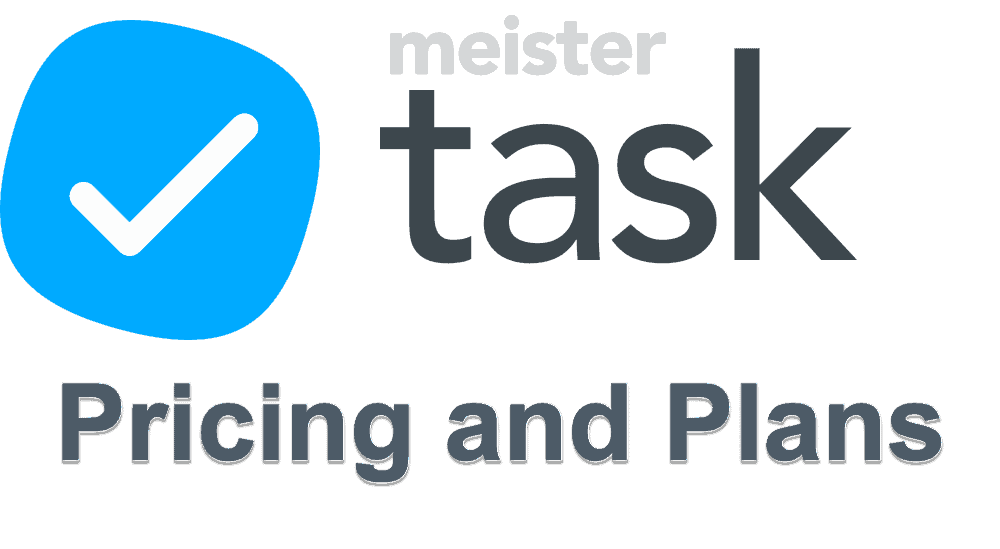 MeisterTask is a project and task management tool for individuals, teams, and organizations. The cloud-based solution enables users to stay organized, collaborate effectively, and track progress in real-time. MeisterTask lets users create tasks, assign them, set due dates, add descriptions and attachments, and even create checklists within tasks. The platform also supports custom tags and categories, so users can organize and filter tasks according to their needs.
MeisterTask also integrates with many third-party tools making it easy to centralize project information and collaborate seamlessly across different platforms. It provides real-time project updates, team activity logs, and performance metrics. Therefore, team leaders can easily track progress and identify potential bottlenecks.
If you need a more comprehensive project management solution that goes beyond task management, check out AceProject. The fully featured tool is not user-based, which can help you better manage your spending plan.
How Much Does MeisterTask Cost?
MeisterTask pricing plans are competitive and offer a good value for the features that they provide. It offers a free trial of the software for users to experience the functionalities and see how everything works. The MeisterTask pricing plans are:
MeisterTask Basic – a free plan for individuals and small teams who need to manage their projects with the core features
MeisterTask Pro ($6.49 per user, per month) – best for small teams that require more basic collaborative tasks to manage their workflows
MeisterTask Business ($11.99 per user, per month) – suitable for large organizations that require advanced collaboration and customization features
MeisterTask Enterprise (Contact MeisterTask) – perfect for very large businesses that require a more comprehensive tool with scalable features and support
MeisterTask Basic Plan
The MeisterTask Basic plan is a free plan that provides an excellent starting point for individuals and small teams. It is for users who need a basic project management tool without the need for advanced features. The plan includes core functionalities such as custom workflows, projects, and tasks, and integration with other tools. It is a great option to manage the day-to-day tasks of individuals or the daily operations of small teams.
INCLUDED IN BASIC:
Task Management – Single users can create up to 3 projects and collaborate with as many team and project members as they like.
Customizable project boards – Create your design of workflows according to your team's requirements.
Limited integration – Integrate with any two of these apps: iCalendar, Zapier, and Harvest.
File storage – Attach files limited to 20 MB per file
Mobile apps – Includes support for iOS, Android, Mac, and Windows platforms.
Email support – Provides email support for technical or billing-related queries.
MeisterTask Pro Plan ($6.49 per user per month)
The MeisterTask Pro plan offers the best value with a range of functionalities, ideal for businesses of all sizes. Whether managing a large team or working independently, the Pro plan helps you stay organized, be productive, and achieve goals. This intuitive tool costs $6.49 per user per month billed annually.
EVERYTHING IN BASIC, PLUS:
Unlimited Projects – Create as many projects and tasks as you need. Use checklists, comments, time tracking and more.
Recurring Tasks – Create tasks that repeat automatically at certain intervals.
Project Groups – Put projects into folders to store them and keep your dashboard clean.
Private Projects – Limit members who can view your private projects.
Automation – Automate recurring steps in your workflow for more efficiency.
Multiple Checklists – Create and name multiple individual checklists within a task.
Agenda – Pin tasks on an area in your dashboard that you want to work on from different projects.
WIP Limits – Set the number of tasks allowed in a section at a time.
File storage – Attach files up to 200MB per file from your desktop. Link files from your Dropbox, Google Drive, Box, or MindMeister accounts.
Statistics and Reports – Measure your team's productivity and get valuable insights. Know which tasks are taking the longest, how much time employees are spending on tasks, and a lot more.
Unlimited Integrations – Integrate with your favorite apps, like Slack, Google, Zendesk, and GitHub, to ensure smooth productive work days.
MeisterTask Business Plan ($11.99 per user per month)
The MeisterTask Business plan provides enhanced features and capabilities that meet the needs of larger teams and organizations. It includes custom fields, automation, role-based access control, time tracking, priority support, and advanced integrations with other apps and services. This easy-to-use tool costs $11.99 per user per month billed annually.
EVERYTHING IN PRO, PLUS:
Roles and Permissions – Manage your team's activities and integrations by implementing user roles and permissions on the organizational level.
Custom Fields – Customize task fields depending on your needs.
Group Sharing – Create groups and collaborate by sharing projects with group members.
Activity Exports – Export all your team's activity in a centralized process.
Security Restrictions – Allows users to disable certain functions for team members, like integrations, statistics, and sharing of projects outside your organization.
Priority Email and Phone Support – Provides a dedicated support team to prioritize responses to queries and phone support when necessary.
MeisterTask Enterprise Plan (Contact MeisterTask)
The MeisterTask Enterprise plan is a highly scalable tier for large enterprises needing advanced customizable tools, security and compliance features. It offers a more personalized plan to fit the needs of any large business. Teams can streamline their workflows, collaborate seamlessly, and easily meet deadlines. Consult with MeisterTask for custom pricing that matches your complex needs.
EVERYTHING IN BUSINESS, PLUS:
Dedicated Account Manager – Includes a personalized account manager to answer all licensing and team management queries.
Personalized Onboarding Assistance – Provides a personalized onboarding process for the migration and adoption of your system to this platform.
Custom Security Review – Ensures data protection and privacy through security reviews done by MeisterTask.
Compliance Exports – Includes dedicated compliance exports.
SAML Single Sign-On – Connect with your SAML identity provider for SSO access of your team members.
Conclusion
MeisterTask is a robust project management tool that offers a range of features and integrations. It helps teams stay organized, collaborate safely and securely, and boost productivity. Its user-friendly interface and flexible task management system make it a great choice for teams of all sizes and industries.
MeisterTask gives a 30% discount when you subscribe to the Meister Bundle (MeisterTask and MindMeister). MeisterTask Edu Pro is the ideal plan for educators and students with a discounted price of $3.24 per user per month billed annually. On the other hand, MeisterTask Edu Campus is an excellent choice for educational institutions at the campus level. Its pricing highly depends on the specific needs of the departments and faculties of the campus.
MeisterTask pricing plans give businesses scalable options that they can choose from depending on their specific stage of growth. The software excels in certain use cases, but some users find it wanting in other areas. To make a more informed decision, check out our MeisterTask Pros and Cons article.