The Pros and Cons of Using MeisterTask Software
Task management software for teams is crucial for businesses of all sizes as it helps plan and track tasks from conception to completion. It provides a digital platform to manage tasks, assign responsibilities, set deadlines, and track progress in real-time. Digitizing workflows enables businesses to gain a clear overview of task progress, streamline communication, and ensure teams get organized easily. If you're looking for a reliable tool to streamline your task management process and workflow, MeisterTask is one of the best tools around.
This software has gained popularity thanks to its user-friendly interface and intuitive features. However, like any software, MeisterTask has its pros and cons. In this article, we'll take a closer look at some of its core features, use cases, and advantages and disadvantages, so you can decide if it's the right task management software for your team.
If you need a more comprehensive project management solution that goes beyond task management, check out AceProject. The fully featured tool is not user-based, which can help you better manage your spending plan.
MeisterTask – Task Management Software for Teams
MeisterTask is a task management software that offers stunning online productivity and creativity solutions that users love. Its suite of tools integrates seamlessly with each other, enabling flawless workflows and promoting teamwork, regardless of the team's location or work type. MeisterTask provides a beautiful and customizable environment that perfectly adapts to the user's needs, whether they're managing a big project or digitizing task management for daily business operations. With MeisterTask, users can easily keep track of who is doing what and when, making task management more efficient and effective.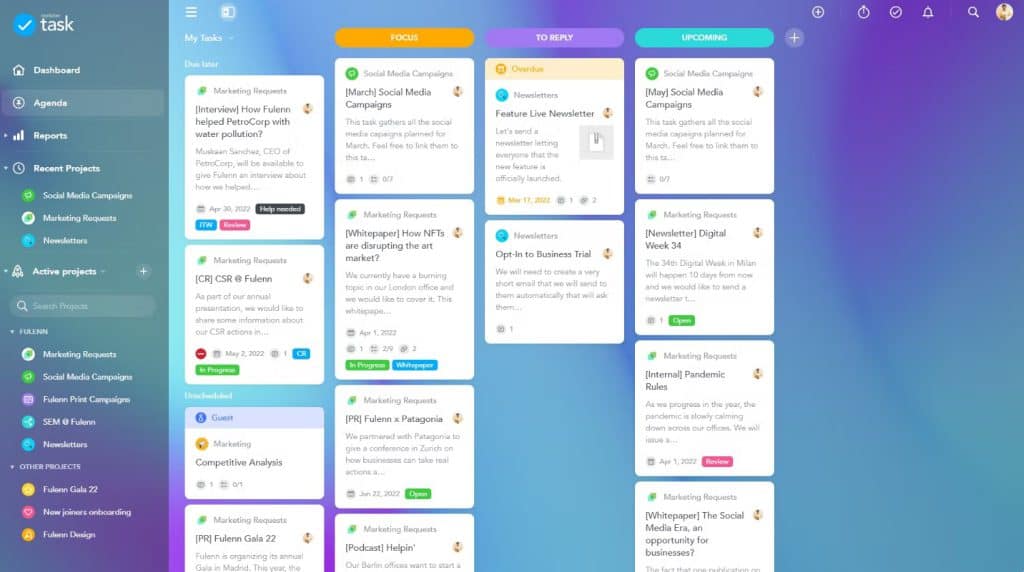 Key Features
Project essentials: MeisterTask allows users to create and manage multiple projects, set project goals, and track progress. This feature also includes task creation, assignment, and prioritization.
Task management: Their task management features help users to organize their tasks, track their progress, and ensure timely completion. They also include options for setting due dates, adding labels, and attaching files to tasks.
Project management: This allows users to manage their projects, assign tasks to team members, and track progress in real-time. This feature also includes project calendars, Gantt charts, and project reporting.
Communication: The software includes communication features such as comments, notifications, and messaging to help team members collaborate and communicate effectively.
Teams management: MeisterTask allows users to create and manage teams, assign roles and permissions, and share projects and tasks with team members.
Customization options: The software provides customization options to help users personalize their workspace and workflows. This includes custom fields, project templates, and integrations with other tools and apps.
MeisterTask Use Cases
MeisterTask is a popular task management software adopted by millions of users worldwide thanks to its versatility, intuitive interface, and powerful features. Here are some of the main use cases of MeisterTask:
Task management: MeisterTask allows users to create and organize tasks in a simple and user-friendly way. You can create tasks, assign them to team members, set deadlines, add attachments and comments, and track their progress. This helps you stay on top of your tasks and ensures everything gets done on time.
Agile project management: The software is designed for agile project management and supports popular methodologies such as Scrum and Kanban. You can create boards to visualize your workflow, add custom fields to capture additional data and use automation to streamline your processes.
Remote teams: Remote teams can collaborate seamlessly and stay on the same page. You can share boards with team members, add comments and attachments, and track progress in real-time. MeisterTask also integrates with popular communication tools like Slack, which makes it easy to communicate and collaborate with your team.
Workflow management: The software allows you to automate and streamline your workflow. You can use automations to trigger actions based on certain conditions, such as moving a task to a different status or sending a notification when a task is completed.
Communication and teamwork: It makes communicating and collaborating with your team easy. You can add comments and attachments to tasks, mention team members to get their attention and use the built-in chat feature to have real-time conversations. MeisterTask also integrates with popular communication tools like Slack, which makes it easy to stay connected with your team.
Self-management: It can also be used as a personal task manager to help you stay organized and productive. You can create tasks for yourself, set reminders and due dates, and track your progress. MeisterTask also integrates with popular productivity tools like Trello and Google Calendar, which makes it easy to manage your tasks and schedule in one place.
The Cons or Disadvantages of MeisterTask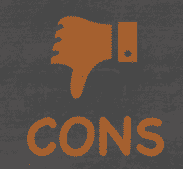 While MeisterTask is a great tool with many useful features, it also has some disadvantages that users should consider before choosing it as their preferred tool. Here are some of them:
Limited free version features: While MeisterTask offers a free version for individual use, it can be limiting compared to other free versions available in the market.
Limited project views: MeisterTask offers only a limited set of project views which can be restricting for some users. Users cannot create their own customized views.
Scheduling feature not available across projects: The scheduling feature is only available within a project, and it cannot be used to manage schedules across different projects.
Limited inter-project functionality: This means users cannot easily move tasks from one project to another or create dependencies across multiple projects.
The incentive to upgrade isn't significant: MeisterTask's paid version offers some additional features, but the incentive to upgrade is not as significant compared to other task management software in the market.
Not easy to customize repeating tasks: MeisterTask has limited flexibility with customizing repeating tasks, which can be frustrating for users who need to manage tasks with complex recurrence patterns.
Limited reporting features: The reporting features are less robust compared to other task management software in the market, and users may need to use external reporting tools to get the insights they need.
The Pros or Advantages of MeisterTask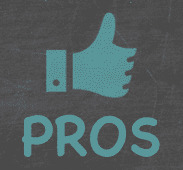 Considering the above drawbacks, you should also understand what makes this task management software a great tool for managing your next big project or digitalizing task management for your team's daily operations. Here are some of the key pros of MeisterTask:
Delivers on both form and function: MeisterTask has a sleek and modern design that is visually appealing while still being highly functional. It's not only easy on the eyes but also easy to use.
Ease to develop, track projects and see results: With MeisterTask, you can easily create and track projects from start to finish. The platform provides a clear overview of all tasks, deadlines, and progress, making it easy to stay on top of everything.
Easy to learn and use with little to no onboarding needed: MeisterTask is user-friendly and intuitive, which means it's easy to learn and use without any complex training. New team members can quickly get up to speed and start collaborating.
An intuitive tool that teams will actually use: MeisterTask is designed to be collaborative and encourages team members to work together. It has various features that make it easy for teams to communicate, delegate tasks, and stay organized.
Doesn't overwhelm you with features you may never use: MeisterTask focuses on providing essential features that users need and use on a daily basis. It doesn't include unnecessary features that could distract or confuse users.
Secure and fully GDPR- and CCPA-compliant: MeisterTask takes security seriously and is fully compliant with data protection regulations, including GDPR and CCPA. Your data is safe and protected at all times.
Easy to tailor to your needs: MeisterTask is highly customizable, which means you can tailor it to your specific needs. You can create custom fields, tags, and workflows to fit your team's unique requirements.
Beautifully designed mobile apps: You get beautifully designed iOS and Android apps so you can manage your tasks on the go. The mobile apps are just as intuitive and user-friendly as the desktop version, so you won't miss a beat when you're away from your desk.
MeisterTask Pricing and Costs
Choose the Perfect Plan for Your Team.
Basic (Free for up to 3 projects): Core task management features for single users
Pro (USD$13.49 per user per month): Simple, collaborative task management for teams
Business (USD$23.99 per user per month): Extended collaboration features for larger teams
Enterprise (contact us): For large companies with specific requirements
We did a great article on MeisterTask Pricing Plans.
Conclusion
Overall, if you are looking for a simple and efficient task management software, MeisterTask is definitely worth considering. Trying their basic plan with core task management features for single users is a good way to get a sense of the platform's capabilities and determine if it is the right fit for your needs.