The Pros and Cons of Asana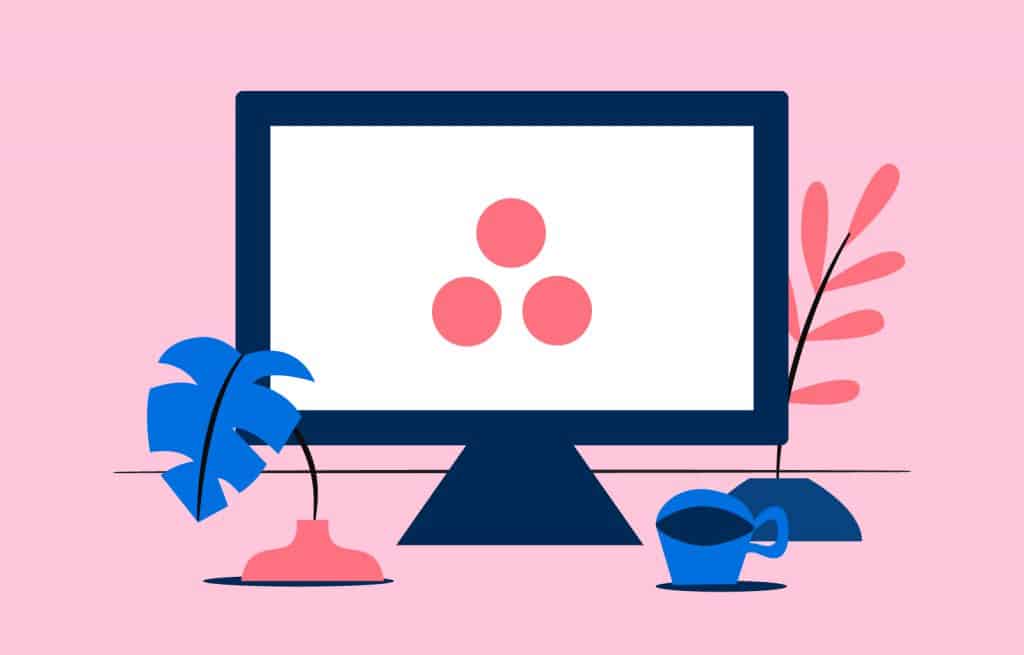 Project management applications are increasingly being deployed by businesses to help them boost their productivity, hit their targets, remain competitive, and enhance collaboration among employees. PM tools enable their users to track and manage their projects efficiently.
They provide invaluable support to project leaders, teams, individuals, and even large organizations. With the right PM tool, you don't have to spend loads of time attending status meetings, checking emails, and sending messages to coordinate and organize your team. One of the popular project management tools that businesses can use is Asana.
Asana is a top-rated web-based tool that has powerful features, yet easy to use. It helps teams organize everything from long-term goals to day-to-day tasks in one central place so team members can know their duties, priorities, and progress. For instance, you can split a project into sections. Within every section, you can create a list of tasks related to that project section. If you are looking for a professional reporting and exporting tool for Asana, we really recommend you try Bridge24 for Asana.
Each task can further be divided into sub-tasks. You can add descriptions to each task, attach files, invite other project participants, and much more. With this tool, teams don't have to worry about forgotten work, expired deadlines, or going through endless emails.
To understand whether Asana is perfect for your needs, let's take a look at its pros and cons.
Pros of Asana
1. Great User Experience
A lot of thought has gone into the development of Asana's user interface. This tool's UI is not only easy to use and uncomplicated but also intelligent. The interface is designed to be intuitive, allowing users to find what they want in just a few clicks. Users also have the option to color-code projects to get a personalized view. These features allow teams to use the platform effortlessly.
2. Improved Work Efficiency
Asana allows team members to have a bird's-eye view of all the week's tasks. This helps them learn what work is urgent, what to act on, and what should be prioritized. Teams can use this information to organize themselves better, fluidly revise objectives as time passes, and boost their productivity.
3. Enhances Collaboration
Asana provides an excellent platform for increasing collaboration in a team. Users can invite other people to the workspace, and the new members can take part in the project. You can also use it to communicate in real-time through messages and share files. Users also get alerted when tasks are assigned or revisions made. On top of that, Asana promotes transparency and accountability across the organization. Every team member can tell who is working on what tasks and by when.
4. Tons of Integrations
There are many third-party tools that can be integrated with Asana. If you need some extra features that aren't available in Asana, you can extend its functionalities with an extension, add-on, or power-up. A tool like Bridge24 for Asana can be used to improve Asana's reporting and exporting capabilities.
5. Enhanced Security
If you are working on a project that includes sensitive or confidential data, Asana can help you protect that data. It backups information and uses a firewall to secure it. Only authorized team members can access the data.
6. They Have a Free Plan
Small teams and individuals may not have the funds to invest in expensive project management tools. Yet, these tools are essential for the success of a business. Fortunately, Asana has a free plan that allows teams that have a small budget to access the platform.
Cons of Asana
1. Not Very Friendly to New Users
Seasoned project managers like to use Asana. However, the tool can overwhelm new users, preventing them from hitting the ground running after getting access to this app. The interface has many graphics that make the tool seem complicated for beginners. Without onboarding training, new users may face a long learning curve.
2. You Cannot Assign Multiple People to the Same Task
Asana only allows one person per task. This is meant to prevent confusion on who is responsible for a particular task. This can also cause challenges when you want to allocate a task to multiple people, or the assigned person isn't available, and you want to assign the work to a different team member.
3. Projects Can Get Complex
Asana's vast features can complicate even a basic task. If a team wants to work on a simple project, the work may feel complex since they have to configure different settings and options to use it. This makes teams that work on small projects to feel that Asana is unsuitable for them.
4. No Time Tracking Feature
Asana allows one to track every task on every project that each team member is given. However, it doesn't allow one to learn how much time a person spent on a particular task. If you need time tracking features, you need to integrate your tool with a third party application.
5. No Two-Factor Authentication
Asana doesn't offer two-factor authentication. Yet, today's businesses are increasingly setting up 2FA measures to reduce the risks of cybersecurity threats.
6. Limited Exporting and Importing Functionality
When working on a project, users may need to take project data outside the app. However, Asana only allows you to export files that are in JSON and CSV formats. To export files in PDF or Excel format, you need to incorporate a solution like Bridge24 for Asana to ensure seamless export tasks.
Conclusion
Asana is a powerful task management tool with a plethora of features to help you organize your work better. Sleek and simple, this platform can transform how you manage projects and coordinate teams without much effort. By weighing the above pros and cons, you will be in a better position to determine whether it's the right tool for your project management or productivity needs.