The Pros and Cons of Using Basecamp Software

Businesses rely on their teams and employees to help them meet their objectives. However, coordinating team members and ensuring everyone is on the same page is not always easy. Fortunately, project management tools like Basecamp allow businesses to enhance collaboration, improve communication, and easily manage workflow.
If you need an advanced reporting and exporting platform to boost Basecamp's capabilities, consider Bridge24 for Basecamp.
Basecamp is a popular web-based tool designed for team collaboration. It enables individuals, small teams, and groups to collaborate on projects, events, or other assignments. Basecamp is currently in its third version and constantly undergoing tweaks and improvements. It allows users to create projects, delegate tasks, start chats, add file attachments, monitor progress, check deadlines, and automatically update team members on the to-dos' status.
If you feel Basecamp's pricing is too high for your budget, consider looking at AceProject. By charging per project instead of per user, this software offers the potential for significant cost savings.
The Pros or Advantages of Basecamp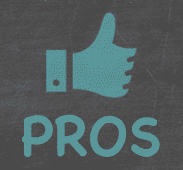 Easy to Learn and Use: Since its launch, Basecamp has built its reputation on its simplicity. This tool is designed to be simple, allowing teams to focus on the work instead of the tool. Its user interface is clean, minimal, and well-organized to facilitate easy visualization and interaction. Its core features are also intuitive. Moreover, you will get a guided application tour after installing the tool.
Ability to Create Client-Specific Projects: Basecamp helps clients to get more involved in the project. It allows its users to add specific clients to a project or set up their client-focused projects, all under a single account. A user can create a client-dedicated project and communicate with the client through that project. They can also share project details with the client and forward client emails directly to Basecamp.
Built-in Communication Features: Basecamp offers its users plenty of communication options. For focused discussions, you can use message boards where every topic has a separate space. If you want urgent clarification on a task, you can send a private message to a team member through 'Pings' instead of using the chat thread. Users can hold informal discussions at the 'Campfires' section.
Great Customer Support and Favorable Pricing: Basecamp is well-known for its fast and reliable customer service. When contacted, they respond quickly to emails. The company also provides a wide variety of training aids and tools. When it comes to price, their rates are fair and competitive when compared to other PM tools. They have a free plan with limited features and a paid plan for unlimited projects and users. No matter how big your team grows, the price doesn't change.
Integrations and Cross-Device: Although Basecamp is a great app, it's not a complete tool. It can be integrated with many add-ons, Power-Ups, and extensions to expand its capabilities. Numerous tools integrate with Basecamp to offer enhanced usability. For instance, if you want to fill Basecamp's reporting and exporting gap, you can combine it with Bridge24 for Basecamp. Basecamp can be accessed on multiple devices, including PCs, smartphones, and tablets.
Data Backup: Keeping all project-related data, such as documents, Wireframes, PDFs, and pictures, in one place can be quite challenging. This can be more problematic when the team operates from diverse locations. Basecamp allows users to upload and link files to projects to keep information organized and allow teams to share assets. Users can also drag and drop files from Google directly to Basecamp.
The Cons or Disadvantages of Basecamp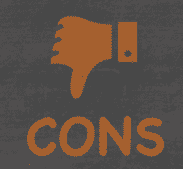 It Has no Tags or Labels: Basecamp can make teams more organized with its dedicated pages for tasks, built-in scheduling, storage capabilities, and other features. However, it doesn't allow you to put a tag or label to a to-do task if you want to prioritize, allocate, or categorize work. Yet, this is a common feature in other project management tools.
No Time Tracking: One of the most critical aspects of project management tools is to track time to ensure the team is on course to finish the project before the deadline. Sadly, Basecamp doesn't have a time-tracking feature. If you need to track time, combine it with another application.
Lack of Advanced Features: Although Basecamp's tools, like Ping, Campfire, Check-in Questions, or Quick Search, function remarkably well for their purpose, they are not enough for a team that needs advanced capabilities. Basecamp doesn't have analytical tools that can offer insightful project information.
Limited Customization: Basecamp users have raised concerns about its customization settings. Although you can mute notifications when you don't want to be interrupted, users who don't turn off the notification settings complain of the barrage of messages they receive about everything that happens on the tool. They prefer that the platform have controls that could be tweaked to meet personal needs.
Limited Chat Management: Basecamp's messaging capabilities are excellent, but managing the chats can be a nightmare. The tool's topics and conversations can't be archived, making things look crowded and untidy.
Basecamp Pricing & Costs
Experience all features with a single, flat monthly fee. Enjoy a 30-day free trial without the need for a credit card.
Team (Up to 10 users): $99/mo Month-to-month flexibility
Business (Up to 10 users + unlimited clients): $199/mo Month-to-month flexibility
Unlimited (Unlimited users & clients): $199/mo Month-to-month flexibility
Read our Pricing Guide for Basecamp or read the official Basecamp Pricing Page.
Is Basecamp Secure (Security Overview)
Basecamp protects your data. The data is immediately written to several disks, backed up on a daily basis, and kept in various locations. The servers that store the files uploaded by our customers use up-to-date methods to eliminate slowdowns and areas of weakness.
Your data are sent using HTTPS.
Full redundancy for all major systems.
Sophisticated physical security.
Regularly-updated infrastructure.
We protect your billing information.
Constant monitoring
Conclusion
Basecamp is an amazing project management tool focused on keeping things simple. It has superb communication features and lets users track who is working on what and when. Although it has its limitations, it's a great addition to your suite of products. Combining Basecamp with a tool like Bridge24 allows you to enjoy Basecamp Export Excel for your cards, to-dos, and projects and generate Interactive charts for Basecamp. Go ahead and try out Basecamp.