The Pros and Cons of Using Airtable Software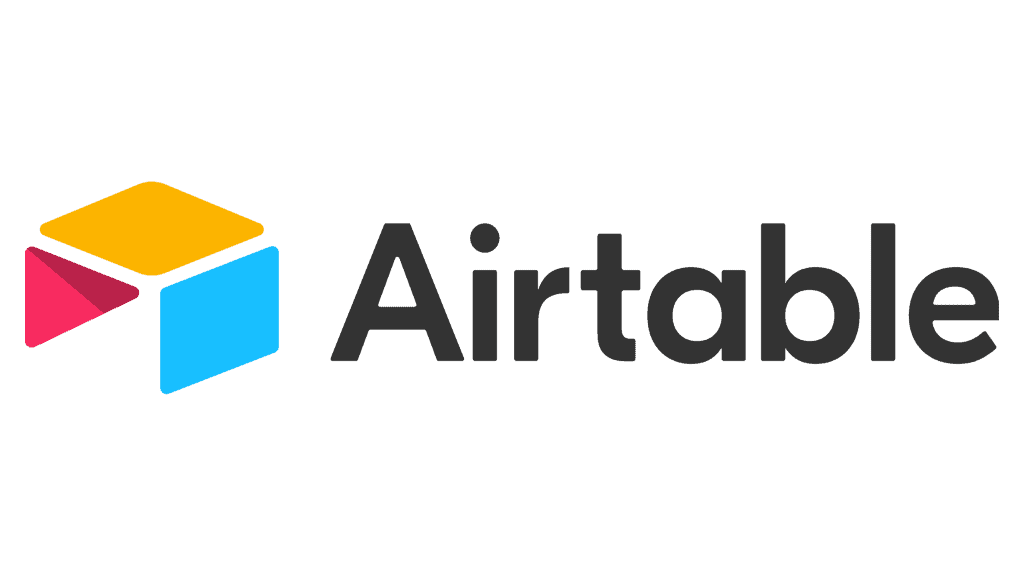 Managing workflows and teams has become increasingly complex as businesses continue to grow and expand. That's why powerful apps like Airtable project management software are essential for unlocking the full potential of your business. With its intuitive interface and powerful features, Airtable allows you to connect your data, automate workflows, stay on top of tasks, and collaborate with your team like never before. Streamlining your project management process is essential for success, especially for businesses that want to move their work forward faster.
Agility and scalability are key to achieving your goals in today's fast-paced business landscape. That's why finding a tool that perfectly matches your team's needs is critical, and Airtable does just that. In this blog post, we'll explain the pros and cons of Airtable, its use cases, and its features so you can make a more informed decision for your team. 
If you feel Airtable's pricing is too high for your budget, consider looking at AceProject. By charging per project instead of per user, this software offers the potential for significant cost savings.
Airtable Project Management Software
Airtable is the ultimate collaborative app builder that connects data, people, and workflows across organizations of all sizes and teams of all kinds. With Airtable, you can customize your workflows, collaborate with your team, and achieve ambitious outcomes. Airtable was founded on the belief that you should dictate how the software you use works. Their mission is to enable anyone to build the tools that meet their needs. The software is Trusted by industry-leading companies of all sizes, including RedBull, Shopify, GitHub, and others.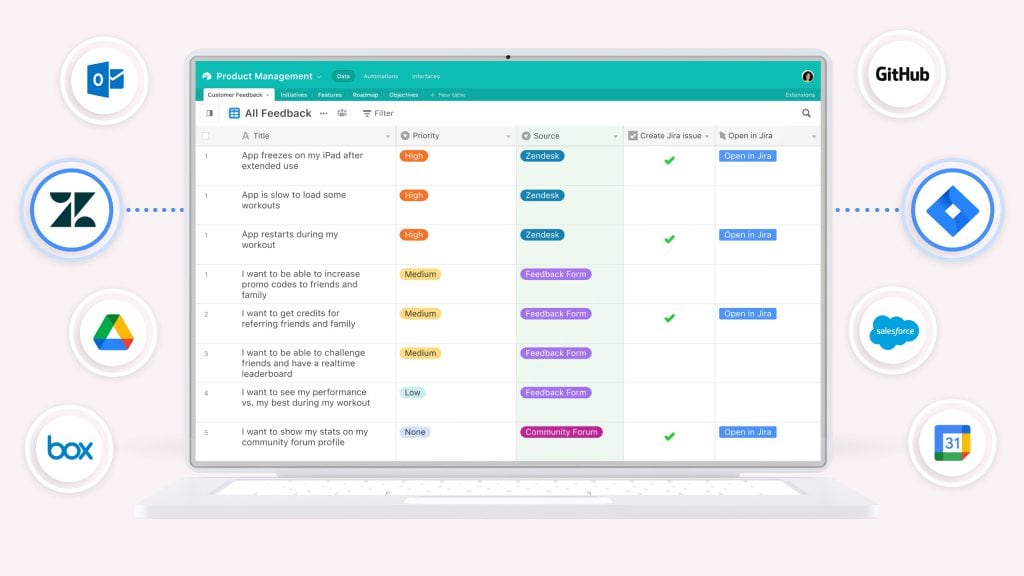 Airtable offers unique features that make building collaborative features a breeze:
New interface designer: Their drag-and-drop interface makes creating a custom app that fits your needs easy.
Views: With customizable grids, calendars, and kanban boards, you can find the view that works best for your team.
Automation: Their powerful automation tools let you automate repetitive tasks, so you can focus on the work that matters.
Sync: With real-time syncing, everyone on your team can stay up-to-date with the latest information.
Reporting: With customizable charts, graphs, and filtering options, you can track your progress and measure your success.
Airtable Use Cases
If you're looking for a versatile and collaborative tool builder that makes it easy for teams to work together, Airtable is a great choice. Over 300,000+ organizations and 80% of the Fortune 100 companies rely on Airtable for their project management and collaboration needs. Here are some of the use cases for Airtable:
Marketing: Airtable simplifies the process of planning and executing campaigns. From organizing content to tracking outreach, it helps streamline every aspect of your marketing workflow. Plus, it's easy to integrate with other marketing tools, such as social media management platforms and email marketing services.
Product operations: Product operations teams can use Airtable to manage all aspects of product development, from ideation to launch. With its intuitive interface, Airtable makes collaboration between designers, developers, and other stakeholders a breeze. Plus, it's easy to keep track of project timelines, milestones, and deliverables.
Human resources: Airtable is a valuable tool for HR teams, too. Use it to manage employee onboarding, track time off requests, and monitor performance reviews. With Airtable, you can create custom workflows that fit your company's unique needs, making it easy to stay organized and efficient.
Sales: Sales teams can use Airtable to manage leads, track deals, and stay on top of customer interactions. With its flexible database structure, Airtable can be customized to fit your sales process, allowing you to track every stage of the funnel. With real-time collaboration, everyone on the team is always up to date.
Operations: Airtable is ideal for operations teams, too. From managing inventory to tracking orders, Airtable can help you stay on top of every aspect of your business. Plus, with its powerful integrations, you can connect Airtable to your favorite tools and automate repetitive tasks.
Content operations: For content operations teams, Airtable is a game-changer. Use it to manage editorial calendars, track content performance, and collaborate with writers and editors. With Airtable, you can keep all your content in one place, making it easy to stay organized and efficient.
Finance: Teams can use it to manage budgets, track expenses, and analyze financial data. With customizable views, you can create reports that fit your team's needs, making it easy to stay on top of your finances.
The Cons or Disadvantages of Airtable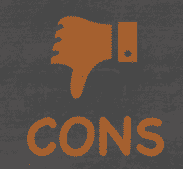 If you're considering using Airtable software for your project management needs, it's important to be aware of some reported drawbacks from everyday users.
Expensive with more premium features: If you're looking for a project management tool on a budget, there may be better options than Airtable software for you. This software can be quite expensive, especially if you want to access its more premium features. However, if you have the budget for it, these features can be worth the investment.
Limited mobile functionality: If you're someone who needs to manage projects on the go, you may find Airtable's mobile functionality to be lacking. While the mobile app is available, its functionality is limited compared to the desktop version.
Not exclusive for project management: While Airtable can be used for project management, it's not exclusively designed for this purpose. It's mainly a collaborative app builder for teams who want a more customizable workflow solution.
Limited options on the free version: If you're looking to use the free version of Airtable software, you may find that it's quite limited in terms of what it offers. This version has fewer features and options than the paid versions, which may be a dealbreaker for some users.
Big learning curve for beginners: If you're new to project management software, Airtable may have a steep learning curve. While it's a powerful tool, it can take some time to get used to all of its features and functionalities.
Unsatisfactory mobile experience and layout: While the desktop version of Airtable is intuitive and easy to navigate, some users have found the mobile layout to be challenging to use. This can be frustrating for those who need to manage projects on the go.
The Pros or Advantages of Airtable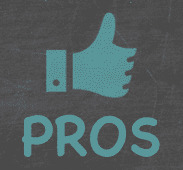 Despite these drawbacks, thousands of Airtable users appreciate the tool's innovativeness when it comes to simplifying workflow and streamlining projects. Here are just a few of the many advantages of using Airtable:
Highly customizable features: With Airtable, you have complete control over how your projects are organized. Create custom views, add fields, and use conditional formatting to ensure everything is exactly how you want it. Plus, with Airtable's drag-and-drop interface, you can easily rearrange and prioritize tasks as needed.
Easy to use platform: Airtable is created with simplicity in mind. The platform's user-friendly interface makes it easy for even the least tech-savvy individuals to navigate. Whether you're managing a small business or organizing a personal project, Airtable's intuitive design ensures that you won't get lost in a sea of complicated features.
Powerful project tracking tools: Never lose track of a task again with Airtable's project tracking tools. Assign tasks to team members, track deadlines, and monitor progress all in one place. Plus, with real-time updates and notifications, you'll always be in the loop.
Flexible setup: Whether you're a small business or a large enterprise, Airtable's flexible setup allows you to tailor the software to your specific needs. Create custom workflows, integrate with your favorite apps, and collaborate with team members in real time.
Intuitive integrations: With Airtable's intuitive integrations, you can easily connect with the tools you're already using. Whether it's Slack, Google Drive, or Dropbox, Airtable seamlessly integrates with your favorite apps, making your workflow smoother than ever before.
Versatile reporting and visualizing of data: With Airtable, you can turn your data into valuable insights. Use the software's versatile reporting and visualization tools to create custom reports, charts, and graphs, and gain a deeper understanding of your projects and workflows.
Transparent workflow management: With Airtable, transparency is key. Track progress, monitor deadlines, and collaborate with team members all in one place. Plus, with customizable permissions and roles, you can ensure that everyone has the access they need to get the job done.
Conclusion
Ready to take your project management and team collaboration to the next level? You need a powerful tool like Airtable for organizing and managing data. Airtable might be worth a try if you're looking for a user-friendly and visually-pleasing platform to manage your projects. However, it's important to consider your needs and preferences as it may not be the perfect fit for everyone. Try out their free plan for individuals or very small teams that want to test the overall experience of using Airtable.