The Pros and Cons of Using LiquidPlanner Software
As a business owner, it's important to understand that your ability to effectively plan projects, execute tasks, and ensure your team collaborates to ensure efficient performance is crucial for success. As organizations take on increasingly complex projects, the need for project management software that enables you to achieve this has become more pressing. LiquidPlanner is one such tool that aims to help businesses manage their projects with ease while controlling project risks and ensuring all tasks are delivered on time, every time.
This software provides a comprehensive platform for planning, tracking, and managing projects, enabling teams to collaborate and communicate in real time. LiquidPlanner's unique selling point is its ability to predict project schedules using probabilistic scheduling, giving teams confidence in their timelines and allowing them to adjust plans on the go. This article will explore the features, use cases, benefits, and drawbacks of using this project management tool, so you can decide if it's the right choice for your team.
If you feel LiquidPlanner's pricing is too high for your budget, consider looking at AceProject. By charging per project instead of per user, this software offers the potential for significant cost savings.
LiquidPlanner – The Market's Only Predictive Scheduling Solution
LiquidPlanner is the only project management tool with predictive scheduling capabilities, allowing teams to dynamically adapt to changes and manage uncertainty effectively. Predictive scheduling uses probabilistic scheduling algorithms to provide teams with accurate and reliable schedule predictions, taking into account the impact of changes and uncertainties. This helps teams plan and execute projects with greater confidence, knowing they have a realistic understanding of the timeline and resources required.
LiquidPlanner helps teams to optimize their resources and prioritize tasks effectively. This allows them to deliver projects more efficiently and with greater accuracy, ultimately improving the success rate of their projects.
LiquidPlanner Key Features
LiquidPlanner is a comprehensive project management tool that offers a range of features to help teams plan, execute, and manage projects hassle-free. Here are some of the key features that make it stand out:
Predictive scheduling: LiquidPlanner's unique predictive scheduling algorithm helps teams to accurately predict project timelines and adapt to changes effectively.
Balanced workload: The software provides a real-time view of team capacity and workload, ensuring that resources are optimized and teams are not overworked.
Perfect prioritization: This helps teams prioritize tasks effectively, focusing on the most important work and ensuring deadlines are met.
Ranged estimation: LiquidPlanner offers a range of estimates for tasks and projects, taking uncertainty into account and helping teams to manage risks effectively.
Time management: This helps teams track time spent on tasks and projects, providing insights into where time is spent and allowing for better resource allocation.
Intelligent insights: LiquidPlanner offers real-time insights into project performance, highlighting risks and improvement areas and helping teams perform beyond expectations.
LiquidPlanner Use Cases
With its unique features, LiquidPlanner is widely used by a wide range of industries and businesses that deal with the complexities of automation and predictive data analysis. Here are some of the common use cases:
Information technology and services: LiquidPlanner is commonly used in IT and tech companies to manage complex projects and track progress across teams.
Computer software: LiquidPlanner is also popular among software development teams, who use it to manage projects, prioritize tasks, and track progress.
Marketing and advertising: Marketing and advertising teams can use LiquidPlanner to manage campaigns, track budgets, and ensure that deadlines are met.
Customer success programs: Customer success teams can use LiquidPlanner to manage projects related to onboarding, training, and support, ensuring that customer needs are met effectively.
Complex administration work: LiquidPlanner can also be used for complex administrative work, such as managing procurement projects, tracking compliance, and overseeing organizational changes.
Product research and development: LiquidPlanner is ideal for managing research and development projects, where timelines and priorities can change rapidly.
Data analysis and visualization: Data analysis teams can use LiquidPlanner to manage projects related to data collection, analysis, and visualization, ensuring that projects are delivered on time and within budget.
The Cons or Disadvantages of LiquidPlanner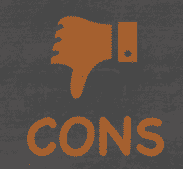 While LiquidPlanner is a powerful project management tool, there are some disadvantages or limitations that users should be aware of:
Cost: LiquidPlanner can be quite expensive, particularly for small businesses or startups with limited budgets. The pricing plans are based on the number of users and features, which can add up quickly.
Learning curve: The platform has a steep learning curve, especially for new users who may need to invest significant time and effort to get up to speed. This can be a significant barrier for some teams, particularly those with limited resources.
Customer support: Some users have reported that customer support can be slow or unresponsive, particularly for technical issues or complex inquiries. This can be frustrating, particularly if users need immediate assistance to resolve an urgent issue.
Building internal dashboards: While there are customizable data visualizations, building internal dashboards to track data can be challenging. Users may need to invest time and resources to create custom dashboards that meet their specific needs.
Limited color customization: While LiquidPlanner offers a range of colors for data visualizations, users may need more flexibility to match their branding or other preferences.
Financial tracking limitations: Some users have reported that the platform could benefit from more robust financial tracking features. This can be a limitation for users who need to track expenses, revenue, or other financial metrics in detail.
The Pros or Advantages of LiquidPlanner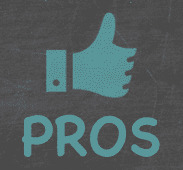 LiquidPlanner offers several benefits that make it an excellent choice for dynamic project management, including:
Excellent for coordinating repeating projects/processes: The platform offers customizable templates for recurring projects, allowing users to easily create and manage them. With this feature, users can save time and increase efficiency in managing their projects.
Intuitive user interface and easy navigation: The platform offers a clean and organized dashboard that presents all the essential project management tools in one place. This makes it easy for new users to get started and find the features they need.
Adapts to the dynamic organizational environment: This is one of the most significant benefits of using LiquidPlanner. Users can quickly adjust their project plans as priorities change, ensuring they are always on top of their workloads.
Offers more realistic task estimation: LiquidPlanner offers more realistic task estimation based on priority, complexity, and resource availability. This feature allows users to create more accurate project plans and better resource allocation decisions.
Ability to schedule projects and tasks far out: This feature gives users a long-term view of their workload. This feature is particularly helpful for long-term planning, enabling users to manage their time and resources more effectively.
Highly accurate task and deadline scheduling algorithm: The software's scheduling algorithm takes into account resource availability, priority, and complexity. The algorithm gives users a reliable prediction of when projects and tasks will be completed.
Smart combination of resource planning and project management: This enables users to allocate resources more efficiently and easily manage complex projects. With this feature, users can manage multiple projects simultaneously while keeping track of resource allocation and availability.
Real-time integration of schedules and monitoring of daily activities: This feature enables users to track progress, monitor schedules, and adjust plans in real-time, ensuring that they are always up-to-date with their projects' status.
LiquidPlanner Pricing and Costs
Ready to try LiquidPlanner? The tool offers a free 14-day trial of the ULTIMATE plan. Here are the pricing plans:
Free Plan – No credit card required. Allows up to 3 users, 6 resources, 10 projects, and 300 tasks in one workspace.
Essentials – $15 per user/month with annual billing. Most affordable option. Capacity for medium-sized portfolios and teams.
Professional – $25 per user/month with annual billing. Most popular option. More features for powerful planning.
Ultimate – $35 per user/month with annual billing. Contact for volume pricing. Ultimate features, service, API, and enterprise pricing.
Conclusion
LiquidPlanner software has its share of advantages and disadvantages. Its main strengths are its predictive scheduling, balanced workload, and real-time insights, while its main weaknesses are its cost, learning curve, and limited financial tracking capabilities. However, with the information provided, including its features and use cases, you can weigh your options and decide if it's a worthy investment for your project management and team collaboration needs.