The Pros and Cons of Using Evernote Software
Staying on top of personal and professional tasks and responsibilities can be overwhelming without the right tools. Whether you're a remote worker, a creative professional, an executive, a small business owner, or just an individual looking to keep life organized, having an easy way to find what you need when you need it is crucial to ensure efficiency and productivity. Evernote is a software designed to address this challenge, providing a comprehensive solution catering to your daily and project planning needs. By offering a suite of features, such as note-taking, document scanning, and project collaboration, Evernote seeks to streamline your life and make it easier to stay organized and focused on what truly matters.
If you need a collaborative business tool that can handle project management, timesheets, expenses, and document management, you may want to consider AceProject. It is a cost-effective solution that does not charge on a per-user basis for its services.
However, as with any software, Evernote has its pros and cons. In this article, we'll look at these and more, including Evernote's features, use cases, and pricing, so you can decide if it's the right tool to capture, arrange, and share your ideas.
Evernote – The Best Note-Taking App
Evernote is hailed as the best note-taking app and is designed to help users plan their work and organize their lives. This all-in-one platform integrates your notes, tasks, and schedules, enabling you to easily remember what matters and tackle any project. Stepan Pachikov, Evernote's founder, envisioned the app as an extension of the human brain, recognizing its ability to remember the past, build connections, and create new ideas for the future. Evernote provides an indispensable solution to help users manage their personal and professional lives in a world where the volume and velocity of information constantly increase.
The key to Evernote's success lies in its ability to help users accomplish anything amidst overwhelming information and anxiety about how to handle it all. By offering a focused and organized environment, Evernote empowers individuals to make progress on what matters most. Since its launch, Evernote has pioneered the digital personal productivity movement, continually growing and evolving to serve its users better. With over 225 million people worldwide using the app in more than 25 languages daily, Evernote has established itself as a cornerstone of modern productivity.
The Cons or Disadvantages of Evernote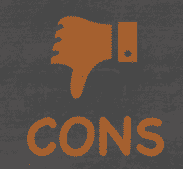 Despite its powerful features and widespread use, Evernote has some disadvantages that potential users should consider:
Not suitable for large-scale enterprise document management: Evernote is ideal for individuals and small teams, but there may be better choices for managing documents on a larger enterprise scale. Organizations with extensive document management needs may require more comprehensive solutions.
UI revamp requests: Many users have expressed a desire for a complete overhaul of the user interface, suggesting that it may feel outdated or not as intuitive as it could be. This can impact the overall user experience and may hinder productivity for some.
Expensive premium plan: The cost of Evernote's premium plan might be prohibitive for some users, especially when compared to alternative note-taking apps or platforms with similar features.
No password protection for notes: Evernote does not offer the ability to password-protect individual notes, which may concern users who require additional security for sensitive information.
Limited free version: The free version of Evernote has limitations on the number of devices you can sync, storage space, and access to certain features. Users who require more advanced capabilities may need to opt for a paid plan.
Mobile app issues: Some users have reported that the mobile app may not be as seamless or user-friendly as the desktop version. This can cause frustration and negatively impact the user experience, especially for those who rely heavily on mobile access for work or personal use.
The Pros or Advantages of Evernote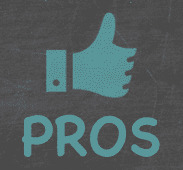 Evernote offers several advantages, making it an attractive choice for users seeking a powerful note-taking and productivity app. Some of the key pros include:
Intuitive user interface: Evernote's interface is designed to be user-friendly, with various color schemes and layouts available to suit individual preferences. This makes it easy for users to navigate and find their needed features.
Easy management of notes: Evernote excels at helping users manage all types of notes, from daily to-do lists to more complex projects, ensuring that information is well-organized and easily accessible.
Customizable templates and workflows: Users can create and customize templates to suit their specific needs, streamlining workflows and improving the efficiency of note-taking and project management.
Project management and task tracking: Evernote offers robust project management capabilities, including the ability to create tasks, set deadlines, and track progress. This helps users stay organized and on top of their projects.
Group collaboration: Evernote makes it easy to collaborate with others by keeping track of meetings, sharing notes, and assigning tasks. This streamlines teamwork and ensures that everyone is on the same page.
Multiple data entry methods: Users can input information in various ways, including typing, recording voice notes, and capturing images. This flexibility makes it easy to capture and store important information in the format that best suits the user's needs.
Easy access and editing: Evernote stores data in the cloud, allowing users to easily access and edit their notes from any device with an internet connection. This ensures that important information is always available when needed.
Customizable dashboards: Users can personalize their Evernote dashboard to include the tools and features most relevant to their needs. This customization enhances productivity by ensuring the most frequently used features are easily accessible.
Evernote Key Features
With a wide range of features that cater to various needs, Evernote enables you to sync and organize your notes, capture web content, manage tasks and calendars, create structured notes using templates, and much more. Here are some of its most important features:
Sync and organize: Evernote automatically syncs your notes across devices, ensuring your notes are always up-to-date and easily accessible. Organize your notes using notebooks, tags, and powerful search features.
Web clipper: This browser extension allows you to save web content, such as articles or images, directly into your Evernote account with just a click.
Tasks: Merge notes and to-do lists seamlessly, helping you manage projects and stay organized by keeping related information in one place.
Calendar: Connect your calendar to Evernote to create a unified workspace for your schedules and notes, enabling better planning and productivity.
Templates: Pre-built note templates save time and enhance the quality of your notes by providing structure and guidance.
Document scanner: Use Evernote's mobile app to scan and digitize physical documents, making them searchable and accessible within your account.
PDF & Doc search: Easily locate specific content within PDFs and documents, streamlining the search process.
Notebooks & tags: Organize your notes efficiently using notebooks for broader categories and tags for specific topics, making it easier to find and manage your content.
Integrations: Evernote connects with popular apps like Google Suite, Slack, Microsoft Teams, and Salesforce, enhancing productivity and allowing seamless collaboration across platforms.
Evernote Use Cases
Evernote's robust functionality makes it a valuable tool for a wide range of applications, enabling individuals and teams to work more efficiently and achieve their goals. 
For Individuals
Capture ideas and find them quickly: Evernote helps you easily record and access your thoughts, notes, and ideas whenever inspiration strikes.
Keep home and family on track: Manage household tasks, organize family schedules, and keep everyone in sync using Evernote's features.
Tackle any project at work or home: Stay on top of your projects with powerful organization and planning tools.
For Teams
Connecting teams: Centralize team knowledge and collaborate effectively, regardless of location.
Managing projects: Keep track of project details and progress in one unified workspace.
Collecting research: Gather ideas from various sources and maintain related information in a single location.
Advancing sales relationships: Streamline the sales process by centralizing team knowledge and resources.
Organizing company documents: Create a central repository for your team's essential information, ensuring easy access.
Supporting workflows: Integrate Evernote with other popular apps to optimize your team's workflow and productivity.
Evernote Pricing and Costs
Evernote offers various pricing plans to cater to different user needs, offering varying levels of functionality, storage, and collaboration options. Each plan has different features to ensure users can select the one that best suits their requirements. These include a Free, Personal, Professional, and Teams plan. Learn more about Evernote pricing plans. We did a great article on Evernote Pricing Plans.
Conclusion
Evernote's versatility and ease of use make it an invaluable tool for managing the ever-increasing flow of information in today's fast-paced world. By evaluating its pros and cons and other considerations highlighted above, you can decide whether it's the software you need to unlock your full potential and reap the benefits of improved efficiency, organization, and collaboration.