The Pros and Cons of Using Hive Software

Efficient project management is crucial for the success of both small businesses and large enterprises. With versatile project management software, you can easily streamline workflows and optimize productivity by consolidating all projects, tasks, deadlines, requests, approvals, notes, and reminders. Implementing a comprehensive platform like Hive allows for better organization, visibility, and communication among team members, ultimately empowering companies to achieve their objectives more effectively.
If you're looking to try this centralized project management system, it's vital to evaluate its pros and cons to decide whether it offers what you need to easily manage your projects. We'll also share some insights into its features, use cases, and pricing.
If you need a more practical and sustainable business solution, consider AceProject as an alternative. Its price is not on a per-user basis and can be more economical in the long run.
Hive – Project Management Tool Built for Teams
Hive is the ultimate project management platform that enables teams to work faster and smarter. It's designed to cater to the needs of the modern workforce, and it is the only project management platform for hybrid work shaped by its users. With Hive, you can move faster as a team, thanks to its intuitive interface and easy-to-use tools. This platform was created to improve workplace productivity and has been tested by some of the world's fastest-moving teams, including Google, Toyota, EA, Comcast, and many more.
Hive aims to revolutionize the way people work, and it is doing so by focusing on the needs of the users. The platform understands that people are more productive and happier if they can work the way they want. This means working from home or the office, communicating with co-workers in different ways, and using the tools they prefer to complete tasks. With Hive, you know what works and can customize the platform to fit your unique requirements.
The Cons or Disadvantages of Hive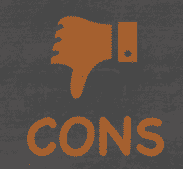 Hive offers a wide range of features to help teams streamline their workflows and stay on top of their tasks. However, it has some drawbacks that users should be aware of.
Some minor bugs: Although the platform is generally stable, some users have reported experiencing occasional glitches or issues with certain features. While these bugs are unlikely to cause significant problems, they can be frustrating and may slow down your workflow.
Task cards can only hold text: Attaching files or other types of media is impossible. This limitation can be particularly frustrating for teams that rely heavily on visual content or need to share files related to a particular task.
May involve oversharing with third-party suppliers: Since the platform allows for easy collaboration and communication between team members, you may inadvertently share sensitive information with outside parties if you're not careful.
No way to specify task progress percentages: This can make it difficult to track the status of a project at a glance. While you can use tags or labels to indicate the status of a task, it may be more time-consuming to do so than if the progress percentage were visible.
No option to partially conceal or set rules for Kanban columns: Although this may not be an issue for all teams, it can be frustrating for those who rely heavily on the Kanban view to manage their projects.
Limit of 500 automations: Regardless of how many seats you purchase, this limitation can be problematic for larger teams or those with particularly complex workflows that require a lot of automation.
The Pros or Advantages of Hive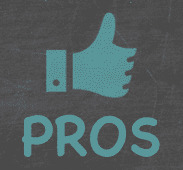 A project management tool can make or break a project's success. That's why choosing the right tool with the capabilities you need for your team is important. Here are some pros of using Hive software:
Incredibly user-friendly: Hive's intuitive interface makes it easy for users to navigate and find what they need. This means less time figuring out how to use the tool and more time getting work done.
The learning curve is minimal: With Hive's user-friendly nature comes a short learning curve. Users won't need to spend hours training or reading manuals to understand how to use this tool.
Customizable templates: Hive offers customizable templates to make the process of creating projects faster and easier. Simply modify or create a template to fit your team's specific needs.
Offers beautiful Gantt and Kanban views: Hive's Gantt and Kanban views make it easy for users to see how a project is progressing. These views provide a visual representation of the project timeline and workflow, making it easier for users to stay on track.
Systematic documentation of all open tasks: Hive automatically documents all open tasks, so users can confidently delegate and hand off work to other team members without worrying about losing track of what needs to be done.
Adaptable with user-specific perspectives: Hive offers customizable perspectives, so users can view tasks and projects in a way that works best for them. This feature ensures that every user can work comfortably and confidently in Hive.
Fantastic focus mode: Hive's focus mode removes distractions by darkening out other parts of the screen, helping users stay focused on their current tasks.
Instant messaging for collaboration: Hive's chat functionality makes it easy for team members to communicate in real time. Users can discuss tasks and projects without needing to leave the tool.
Ability to add comments to projects and tasks: Hive allows users to add comments to tasks and projects. This is a great feature for those who need to clarify or follow up on certain details.
Hive Key Features
Here, we'll take a closer look at the top features of Hive and how they can help you work smarter and faster.
Project management: Create projects, set tasks, and track progress in real-time, ensuring that everyone is on the same page and working towards the same goals.
Time management: Track time spent on tasks, set time estimates, and create custom time reports, helping you identify areas where you can improve your productivity and better manage your workload.
Team collaboration: Share files, collaborate on documents, and create team messages, ensuring that everyone is up-to-date and on the same page.
Goals and visibility: Set and track project goals, monitor progress, and ensure that everyone is working towards the same objectives.
Notes: Capture and store ideas, insights, and important information about your projects and even attach files and images to your notes, all in one place.
AI Analytics: Track key metrics and use AI-driven insights to make smart decisions about how to improve your workflows and processes.
Automation: Automate routine tasks, such as task assignments and reminders, and even set up custom workflows to meet your specific needs.
Integrations: Hive integrates with a range of popular tools and services, including Slack, Trello, Gmail, and Dropbox, making it easy to incorporate Hive into your existing workflows and processes.
AI Assist: Hive's AI-assisted functionality helps to make your work even easier, providing personalized recommendations and insights based on your team's performance and historical data.
Apps: Hive has a range of mobile and desktop apps available, allowing you to access your projects and tasks from anywhere, at any time.
Hive Use Cases
Hive is an all-in-one solution that caters to the specific needs of various industries, workflows, and company types.
Team: Hive is an ideal tool for teams of all sizes and industries. Whether you are working on a marketing campaign, organizing an event, or managing a project, Hive has got you covered. With features like task assignment, deadline tracking, and team collaboration, Hive makes it easy for everyone to stay on top of their tasks and responsibilities.
Workflow: Hive's workflow management feature allows you to create custom workflows to match your team's needs. From project planning and resource management to time tracking and client engagement, you can easily track progress and monitor team performance in real time.
Company type: Whether you are a large enterprise or a small start-up, Hive is a tool for everyone. Its flexible pricing plans make it a cost-effective solution for businesses of all sizes. Non-profit organizations can also benefit from Hive's features to help them manage their projects and meet their objectives.
Hive Pricing and Costs
Hive's pricing options are designed to provide flexibility for teams of all sizes and make collaboration and project management affordable for everyone.
Free: Perfect for small teams looking for basic project management tools, is free forever and offers features such as project templates, task management, and basic reporting.
Teams: The most popular option, costing $12 per user per month. With this plan, teams can run multiple projects, collaborate with colleagues, and access all of Hive's essential features, including advanced analytics and dashboard reporting.
Enterprise: For larger organizations with more complex needs. To learn more about this option, teams can contact Hive to discuss the full suite of add-ons, extra support, and available enterprise security features.
We did a great article on Hive Pricing Plans.
Conclusion
Hive Software is a powerful tool that offers a wide range of features and capabilities for project management, team collaboration, and communication. While there are some drawbacks to using Hive, the benefits far outweigh these limitations. With our insights, you can learn more about this software and make the most out of it as you aim to improve your project and team management processes and achieve better results.