The Pros and Cons of Using Kissflow Software
Managing business processes can be daunting, especially when it involves multiple departments and systems. This is where a centralized work platform comes in handy, providing businesses with a streamlined way to manage their workflows, projects, and other organizational processes. If you're looking for a work platform that transforms how you work, Kissflow is one of the best software solutions offering a unique combination of no-code and low-code capabilities that make it easy for businesses to automate their processes without relying on technical expertise.
While Kissflow software offers many capabilities and advantages, it also has some downsides. However, businesses using Kissflow benefit greatly from increased efficiency, better collaboration, and improved workflow management. Here are more insights about this software that you should know.
On the other hand, if you need a project management tool to work with Kissflow, consider AceProject. It is a cost-effective software not based on the number of users to help you work around your budget.
Kissflow – Low Code No Code Work Platform
Kissflow is a low-code no-code work platform that offers a comprehensive range of tools and features to manage all types of work processes on a single platform. With its simple and user-friendly interface, businesses can easily create powerful apps, processes, or case boards that are natively integrated and flexible. This allows for improved collaboration, workflow management, and increased efficiency and productivity.
Using Kissflow, businesses can get a 10x advantage in their digital transformation journey. The platform enables businesses to transform 10x faster at 1/10th the cost, making it an ideal solution for organizations looking to improve their operational efficiency and reduce costs. With its numerous features, Kissflow empowers business users to take charge of their digital transformation initiatives and achieve their goals quickly and efficiently.
The Cons or Disadvantages of Kissflow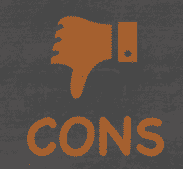 While Kissflow is designed to help organizations streamline their workflows and improve efficiency, it comes with its own set of drawbacks that may hinder user functionality. Here are some cons you should know:
Users may need time to get used to the UI: It can take some time to familiarize oneself with the platform's layout, navigation, and features. Users may require additional training or resources to become comfortable using the software, which could slow down the initial adoption process.
Customer service needs improvement: This may cause frustration and delays when trying to resolve issues or get assistance with the platform. Investing in better customer support could help improve the overall user experience.
Integration with Google Drive isn't always smooth: Users have reported occasional problems with syncing files and folders. This can lead to delays and miscommunications, as users might not have access to the most recent versions of documents or be able to collaborate on projects easily.
Breakdown content areas for assigning tasks: Users may find it challenging to divide tasks and assign them to specific team members, which can lead to confusion and inefficiencies in the workflow. Enhancing this feature would allow for better organization and delegation within the platform.
Limitations on reporting and analytics on bigger forms: This could make it difficult for users to gain insights and make data-driven decisions. Enhancing the reporting and analytics functionality would help users better understand their data and make more informed choices.
Data exporting is a bit complicated: This can make it challenging to transfer data to other systems or software for further analysis or reporting. Streamlining the data exporting process would improve user experience and help organizations better integrate Kissflow with their existing tools and platforms.
The Pros or Advantages of Kissflow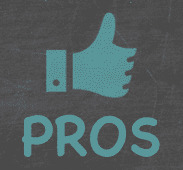 Kissflow is a versatile business process management and automation platform that caters to the needs of various organizations, ranging from small to large enterprises. Its advantages include:
Easy to set up and use: Kissflow is designed with user-friendliness in mind. Its straightforward setup process makes it easy for businesses to implement the platform without requiring extensive technical expertise. The intuitive interface allows users to navigate and utilize the software with ease.
Multipurpose functionality for businesses: Kissflow caters to various business needs, such as process management, project management, and case management. This versatility allows organizations to manage multiple aspects of their operations using a single platform, thereby increasing efficiency and productivity.
Great tool for process and workflow automation: Kissflow's automation capabilities enable organizations to streamline their workflows by automating repetitive tasks and processes. This saves time and resources, reduces the risk of human error, and enhances overall efficiency.
Ease of task assignment and tracking: Kissflow provides a clear, organized view of all tasks and their progress. Managers can easily assign tasks to team members and monitor their completion, making it easier to ensure projects stay on track and meet deadlines.
Ability to have multiple user and workflow steps: Kissflow supports multi-user collaboration and allows organizations to create complex workflows with multiple steps. This flexibility enables teams to work together more effectively and ensures that tasks are appropriately delegated and completed.
Cost-effective pricing structure for SMEs: Kissflow offers a variety of pricing plans, making it a cost-effective solution for small and medium-sized enterprises (SMEs). This affordability allows SMEs to access powerful workflow management tools without breaking the bank.
Integration with GSuite: Kissflow's seamless integration with GSuite enables users to easily sync their Google Drive files and folders, access Google Sheets and Docs, and utilize other GSuite applications. This streamlines the user experience and enhances productivity by allowing teams to collaborate using familiar tools.
Perfect for employee onboarding and off-boarding: The platform can be used to automate various aspects of these processes, such as document collection, approvals, and task assignment, ensuring a smooth and efficient experience for both new hires and departing employees.
Kissflow Key Features
Some of the core features of Kissflow include the following:
App builder: Kissflow's low-code App Builder enables users to easily create comprehensive end-to-end applications, reducing the need for extensive programming skills.
Process designer: Experience the power of no-code development with Kissflow's industry-leading Process Designer, allowing users to design and automate workflows effortlessly.
Form designer: Create dynamic and powerful forms using Kissflow's simple visual Form Designer, streamlining data collection and management.
Dashboards: Consolidate key metrics and custom components on a single page with Kissflow's intuitive Dashboards, enabling better decision-making and visibility.
Boards: Gain full visibility of your projects and cases with Kissflow's management boards, ensuring efficient tracking and progress monitoring.
Collaboration: Foster seamless communication and discussion within your team using Kissflow's built-in collaboration tools, all within the same platform where work is executed.
Integrations: Enhance your capabilities by integrating with other applications using Kissflow's easy no-code connectors, promoting a streamlined workflow.
Reports & analytics: Make data-driven decisions with Kissflow's robust reporting and analytics features, offering deep insights and quick reports for improved business performance.
External portals: Extend your core applications to external users with Kissflow's External Portals, facilitating efficient collaboration with partners, vendors, or customers.
Kissflow Use Cases
Kissflow is a comprehensive business process management platform that is trusted by over 10,000 companies in more than 160 countries, including well-known brands such as Pepsi, Saint-Gobain, Tech-Mahindra, Luxottica, and 7-Eleven. Here are some key use cases of Kissflow:
Digital transformation: Utilize Kissflow as the perfect platform to complete your organization's digital journey, modernizing processes and increasing efficiency.
App development: Build fully functioning apps easily using Kissflow's low-code and no-code tools, tailored to meet your business needs.
Process automation: Streamline the flow of information across your entire company with Kissflow's powerful process automation capabilities.
Citizen development: Empower business leaders to create their own essential applications using Kissflow, fostering innovation and self-sufficiency.
Case management: Manage ticketing and support requests on customizable boards with Kissflow's case management features, ensuring effective issue resolution.
Project management: Enhance team collaboration and organization with Kissflow's project management tools, driving success in your projects.
Workflow management: Develop and deploy simple or complex workflows in minutes with Kissflow, optimizing business processes for increased productivity.
Digital workplace: Consolidate the full spectrum of work onto a single, unified platform with Kissflow, promoting seamless collaboration and management.
Procurement software: Implement Kissflow's flexible source-to-pay solution to streamline procurement processes and improve supplier management.
Kissflow Pricing and Costs
Kissflow offers pricing options for small businesses, corporate and enterprise clients.
Small Business package: Priced at $15 per user per month with a minimum of 50 users and billed annually. Perfect for managing tickets, issues, and basic workflow needs.
Corporate package: Priced at $20 per user per month with a minimum of 100 users and billed annually. Ideal for building internal workflows with limited functionality.
Enterprise package: Requires a custom quote and is designed for larger companies with over 500 employees who need access to the full range of features and functionality to build sophisticated workflows, comprehensive applications, and more.
We did a great article on Kissflow Pricing Plans.
Conclusion
These insights on the pros and cons, key features, use cases, and pricing plans of Kissflow provide potential users with a clear understanding of the software's capabilities and limitations. With more information about the software, you can quickly make an informed decision on whether or not it's the right investment for your business. Go ahead and book a demo to try the software.