The Pros and Cons of Using Nozbe Software
Effective organization and time management are essential for both personal and professional success. A comprehensive, user-friendly app that centralizes your private and business life organization can significantly improve productivity, streamline communication, and reduce stress. By investing in the right task management solution, individuals and teams can effectively manage their priorities, projects, and time, empowering them to focus on delivering.
Nozbe, a popular task management software, offers a unified platform designed to help users streamline their private and business lives. By providing an intuitive interface and robust feature set, Nozbe empowers individuals and teams to efficiently manage tasks, projects, and communication, allowing them to focus on what truly matters. However, like any tool, Nozbe has its pros and cons, which are important to consider when determining if it is the right solution for your needs. Learn more with our insights.
If you are looking for a more scalable solution, try AceProject. It does not impose user-based charges, which can result in significant cost savings over time.
Nozbe – Project Management and Productivity Software
Nozbe, a project management and productivity software, has been helping users get things organized and done since 2007. With hundreds of thousands of satisfied individuals and teams across the globe, Nozbe offers a versatile productivity system compatible with various popular platforms, including Windows, Mac OS, Linux, Android, and iOS. In addition to providing a user-friendly interface, Nozbe prioritizes customer success by offering responsive support and educational resources designed to facilitate a more balanced and organized life.
The team at Nozbe is passionate about productivity, organization, and, most importantly, ensuring customer success. Their mission is to guide users towards effective task management and communication, empowering them to work more efficiently and ultimately freeing up time for the people and activities they love. By emphasizing customer satisfaction and providing valuable tools and resources, Nozbe aims to enhance both personal and professional lives through organization and productivity.
The Cons or Disadvantages of Nozbe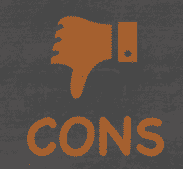 While Nozbe offers a range of capabilities for personal and professional organization, it is essential to consider some potential drawbacks before adopting this productivity software. Here are several cons of using Nozbe:
Steep learning curve: New users may find it challenging to navigate Nozbe's features and interface, leading to a time-consuming onboarding process.
Constant updates: The frequent introduction of new features and improvements can make it difficult for users to keep up with the latest changes and best practices.
Need for clear intent: Users must determine their organizational goals and intentions before fully utilizing Nozbe's capabilities, which may be an additional obstacle for some.
Rigorous task addition: To maximize Nozbe's potential, it is crucial that the entire team consistently adds and updates tasks, which may require increased effort and vigilance.
Limited free plan: Nozbe's free plan offers restricted usage, which may not suit the needs of all users and could necessitate upgrading to a paid plan.
No offline mode: The absence of an offline mode may hinder users who require access to their tasks and projects while disconnected from the internet.
The Pros or Advantages of Nozbe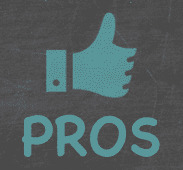 Nozbe offers numerous advantages as comprehensive productivity software, making it an appealing choice for individuals and teams seeking to optimize their work and communication. Here are several key pros of using Nozbe:
Complete productivity system: Nozbe goes beyond a simple to-do app, providing a holistic productivity solution that encompasses task management, communication, and project organization.
Simple and mobile-first: Designed with a user-friendly, task-based interface, Nozbe is optimized for mobile devices, ensuring accessibility and ease of use on the go.
Versatile team support: Nozbe accommodates teams of various sizes and industries, offering flexibility and adaptability for a wide range of workflows and collaboration styles.
Unified task organization: Users can efficiently manage both personal and team tasks within projects, streamlining the organization and promoting increased productivity.
Task-based communication: Nozbe enables users to communicate directly through tasks, fostering clear and effective collaboration with team members, clients, and partners.
Offline functionality: The ability to work offline ensures users can continue to manage their tasks and projects without internet access, with all data syncing once reconnected.
Incoming view: The Incoming view feature allows users to stay up-to-date with new tasks and assignments, enabling them to stay organized and on top of their workload.
Priority view: Users can prioritize their tasks in the Priority view, making it easy to focus on the most critical assignments and improve overall productivity.
Activity thread tracking: The Activity thread offers a convenient way to monitor the progress of key projects, providing valuable insights and updates for users and their teams.
Nozbe Key Features
Nozbe offers a comprehensive suite of features designed to streamline task management, communication, and collaboration. Here is a brief overview of the key features:
Projects: Easily create dedicated projects for any objective, from marketing campaigns to client management, and organize tasks within them.
Tasks: Break projects down into specific tasks, delegate them to teammates, and ensure every necessary step is accounted for.
Comments: Communicate effectively with task comments, centralizing information exchange, idea discussion, feedback, and file sharing.
Priority: Manage and control your priorities by collecting all critical tasks in one place, allowing you to focus on what matters most.
Incoming: Utilize the Incoming view as a management center and communication hub, aggregating tasks requiring your attention, including deadlines, reminders, and assignments.
Activity: Track and monitor activities in followed projects and tasks, keeping up-to-date with teammates' progress and providing feedback as needed.
Nozbe Use Cases
Nozbe's versatile functionality and robust feature set make it suitable for various industries and professions. Here are some key use cases where Nozbe can help streamline organization and enhance productivity:
Get business done: Optimize task management, communication, and collaboration for efficient business operations across diverse sectors.
Real estate: Streamline property management, client communication, and transaction tracking to enhance productivity and organization.
Lawyers: Manage caseloads, track court dates, and facilitate seamless communication with clients and colleagues in the legal profession.
Startup: Boost organization and collaboration in fast-paced startup environments, enabling efficient project management and task delegation.
Marketing: Facilitate marketing campaign planning, content creation, and team communication for successful marketing strategies and execution.
Virtual assistants: Improve time management, client communication, and task organization for virtual assistants managing various clients and responsibilities.
Nozbe Pricing and Costs
Nozbe offers a range of pricing plans to accommodate various user needs, allowing individuals and teams to find the best plan for their task management and collaboration requirements.
Free: Get started with Nozbe's essential features without any cost, suitable for up to 1 team, 5 active projects, and 5 team members. This plan includes access to 7 days of tasks history and unlimited tasks and comments.
Premium: Upgrade to the Premium plan at $8/month (billed yearly at $96 per team) for access to advanced features and increased capacity. This plan offers unlimited projects, storage, and access to task history.
We did a great article on Nozbe Pricing Plans.
Conclusion
Nozbe is a professional-grade solution for individuals and teams seeking a comprehensive productivity solution that combines task management, communication, and collaboration in a user-friendly interface. With versatile use cases spanning various industries, flexible pricing options, and robust features, Nozbe can significantly enhance organization and efficiency. Our insights into Nozbe's pros, cons, and key features will help you make an informed decision, ensuring you select the most suitable productivity software to optimize your personal life and enhance your professional workflow.