The Pros and Cons of Using ProjectManager.com Software
Project management software has become essential for businesses and organizations looking to streamline their project management processes, ensure transparent team communication and collaboration, and enhance their overall project efficiency. While many project management tools are available in the market, we will be looking at ProjectManager.com and what makes it a worthy choice. This cloud-based software offers robust features designed to help teams plan, organize, and manage their projects from start to finish. From Gantt charts for project scheduling to Kanban boards for visual task management, ProjectManager.com has it all.
However, like any software, it has its pros and cons, and it is important to consider them before deciding whether it's the right project management tool for your team. We'll also evaluate some of its features and use cases so you can make an informed decision.
On the other hand, if you need a more cost-effective project management tool, explore AceProject as an alternative. Its pricing is not on a per-user basis, giving you more flexibility to manage your company's finances.
ProjectManager.com – Project & Work Management Software
ProjectManager.com is an award-winning project and work management software that offers a suite of tools to help businesses manage day-to-day projects effectively. The platform is designed to provide users with various solutions that cover project planning, workflow management, resource management, and time tracking across the entire project lifecycle. The software is robust enough for managers and leaders to make data-driven decisions and simple enough for anyone in your team to use. It's suitable for organizations of all sizes and can be used to manage projects of varying levels of complexity.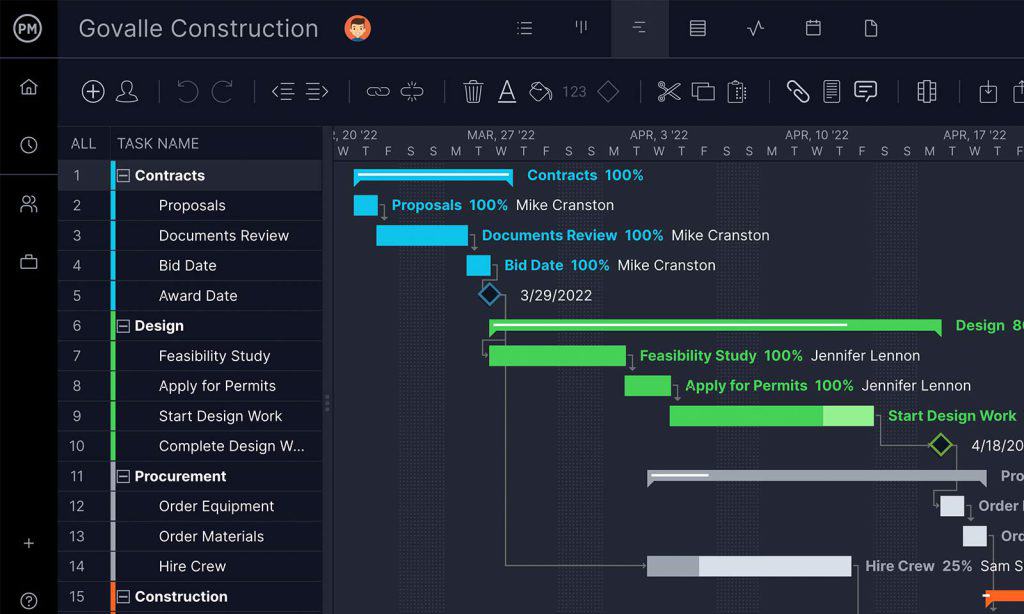 The software also integrates with over 1,000 business & project management apps, making it a truly versatile solution for businesses that want to work in one centralized place. ProjectManager.com boasts a diverse range of customers from various industries, including NASA, Avis, and the University of Washington, who rely on the platform to manage their teams and projects while achieving amazing things together. The company is headquartered in Austin, Texas, and has offices in Auckland, Seattle, and other major cities worldwide.
ProjectManager.com Key Features
Like any other project management software, it's important to evaluate the features provided so you can decide if they offer the combined capabilities you need for your workflow needs and team management. Here are the core features offered by ProjectManager.com:
Gantt charts: The Gantt chart feature allows project managers to schedule tasks, allocate resources, and track progress in real-time.
Project Portfolio: This feature enables organizations to manage their projects at a portfolio level, allowing project managers to view all projects and their status on a single dashboard.
Kanban boards: This feature enables users to create and manage tasks on a virtual board, move tasks through different stages, and set priorities for each task.
Collaboration: The platform provides various collaboration tools such as file sharing, commenting, and notifications, making it easier for team members to communicate and share information in real time.
Dashboards: ProjectManager.com provides users with customizable dashboards that give real-time insights into project progress, enabling project managers to monitor and track progress at a glance.
Reports: You also get a range of reporting options, including project status reports, resource utilization reports, and timesheet reports.
Task lists: This feature allows users to create and manage tasks, set due dates, and assign tasks to team members.
Workflow automation: This enables users to automate repetitive tasks task such as assignments, status updates, and notifications, and also streamline project workflows, which saves time and reduces errors.
ProjectManager.com Use Cases
As a comprehensive project management solution, ProjectManager.com offers various use cases for different industries. The tool is trusted by 35,000+ users worldwide.
Manufacturing: In the manufacturing industry, ProjectManager.com can be used to manage production schedules and supply chain management to ensure the timely delivery of products. The software can help with task management, resource allocation, and tracking progress, allowing teams to stay on schedule and meet deadlines.
Construction: Construction projects require careful planning, resource allocation, and budget tracking. With ProjectManager.com, construction teams can manage project timelines, budgets, and resources, ensuring compliance with safety regulations. The software can also help manage risk, track subcontractors, and communicate with stakeholders.
Information technology: IT projects often involve complex software development processes, including task management, bug tracking, and code review. ProjectManager.com can help IT teams manage software development projects, collaborate with cross-functional teams, and track progress. The software also supports agile project management methodologies, allowing teams to adapt to changes in project requirements.
Professional services: In professional services, such as consulting, legal, or accounting, client projects need careful management, including project planning, budgeting, and time tracking. With ProjectManager.com, professional service teams can manage client projects, track billable hours, and collaborate with clients and colleagues.
IT and development teams: IT and development teams require efficient project management tools to manage complex software development projects. ProjectManager.com offers features such as agile project management, task management, code review, and bug tracking, which help teams to streamline their development processes, stay on schedule, and deliver high-quality products.
Engineering teams: Engineering projects require careful planning, design reviews, testing, and product development. With ProjectManager.com, engineering teams can manage complex engineering projects, track progress, and collaborate with cross-functional teams.
Product management teams: Product management teams need to prioritize features, track progress, and collaborate with cross-functional teams. ProjectManager.com offers product roadmaps, task management, and collaboration tools, which help product management teams streamline their processes and deliver high-quality products.
Marketing teams: In marketing, campaigns require careful planning, content creation, social media management, and tracking metrics. With ProjectManager.com, marketing teams can manage campaigns, track progress, and collaborate with colleagues to ensure successful campaigns.
Enterprise teams: Large-scale projects require efficient project management tools to manage resources, budgets, and progress reporting. ProjectManager.com offers features such as resource allocation, budget tracking, and progress reporting, allowing enterprise teams to manage large-scale projects efficiently.
Creative teams: In the creative industry, projects require efficient collaboration tools, task management, and approval workflows. ProjectManager.com offers features such as task management, collaboration tools, and approval workflows, helping creative teams to deliver high-quality projects efficiently.
Event planning: Event planning requires careful management of budgets, vendors, and attendees. ProjectManager.com offers features such as budget tracking, vendor management, and attendee registration, allowing event planning teams to manage their events efficiently.
Non-profit teams: Non-profit projects require careful management of donors, grants, and events. ProjectManager.com offers features such as donor management, grant tracking, and event planning, helping non-profit teams to manage their projects and fundraising campaigns efficiently.
The Cons or Disadvantages of ProjectManager.com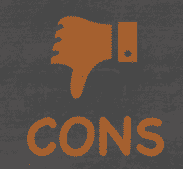 Even with all these great features, there are also some disadvantages to using ProjectManager.com that you should know.
Cost can be higher: ProjectManager.com can be expensive for smaller businesses and can add up quickly for businesses with large teams or those on a tight budget.
Limited mobile app: Users have reported issues with the app's performance, bugs, and some missing features. This can make it challenging for team members who are on the go and rely on the app to access project information.
Team adoption: It can be initially challenging to get all team members on board with ProjectManager.com. Switching to a new project management tool can be daunting, especially for team members used to working with other tools.
Filters can be improved: While ProjectManager.com offers a variety of filter options for projects and managers, more improvements are needed. Users have reported difficulty finding the right filter or not being able to create custom filters.
Inputting and assigning sources can be tedious: This can take up a lot of time and effort, especially for large projects with many tasks. Businesses that need to onboard large teams and assign tasks may find this limiting.
Customization of statistical information: ProjectManager.com offers a range of statistical information to help businesses analyze their project performance. However, users have reported that the customization of this information can be a challenge.
No WBS graphical view: The WBS graphical view is a useful tool for visualizing the project's structure, which can help users identify critical tasks and dependencies. The software doesn't offer this feature, which can disadvantage some users.
The Pros or Advantages of ProjectManager.com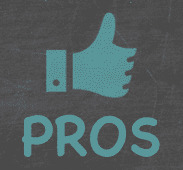 Despite a few drawbacks, ProjectManager.com provides what most teams would need to do their job and confidently achieve their goals. Some of the key pros or advantages include:
User-friendly interface: The user interface is straightforward and intuitive, making it easy for users to navigate the application. It's designed to provide users with a seamless experience, allowing them to access the various features and functionalities of the tool easily.
Visualization of timeline and schedule: Users can visualize the timeline and schedule of their project and plan and organize their tasks efficiently, making tracking progress easier and ensuring the project is completed on time.
Customizable reporting: The reporting feature is outstanding, allowing users to customize reports to meet their specific needs. Users can generate reports on various aspects of the project, such as task progress, budget, and resource utilization, making tracking the project's overall performance easier.
Easy-to-use dashboards: ProjectManager.com provides customizable dashboards that make it easy for users to track the progress of their projects. The dashboards offer an overview of key project metrics, allowing users to identify areas that require attention and take appropriate action quickly.
Task connections: The software offers complex possibilities for task connections, making it easier for users to organize and manage their tasks. The tool allows users to establish dependencies between tasks, ensuring that they're completed in the correct sequence.
Continuous improvement: The tool is constantly evolving, with the development team continually working to improve the application. Users can expect regular updates and enhancements to the tool, ensuring it remains relevant and up-to-date.
Accounting and budgeting: This makes it easier for users to track project expenses and ensure they stay within budget. The tool provides real-time financial data, allowing users to make informed decisions about resource allocation.
Project deliverables: ProjectManager.com makes it easy for users to view and forecast project deliverables. This allows users to plan and allocate resources more efficiently, ensuring they meet project deadlines.
Task and notification system: The software offers a complete task and notification system, ensuring users are always up-to-date with project progress. Users receive real-time notifications when tasks are completed, ensuring they can take appropriate action.
ProjectManager.com Pricing and Costs
ProjectManager.com offers a free 30-day trial for its software. After the trial period, users can choose from three different pricing plans:
Team plan – This plan costs $13 per user per month when billed annually or $16 per user per month. The Team plan allows users to plan projects and collaborate with their team.
Business plan – This plan costs $24 per user per month when billed annually or $28 per user per month. The Business plan offers advanced project, portfolio, and resource management features.
Enterprise plan – ProjectManager.com offers custom pricing for its Enterprise plan, which is designed for organizations with multifaceted needs. This plan includes enterprise-grade features for advanced business management, exceptional security, and custom integrations.
We did a great article on ProjectManager.com Pricing Plans.
Official Pricing page from ProjectManager.com
Conclusion
Every project management software has its own unique features and limitations, so taking the time to research and compare pros, cons, features, and use cases can help ensure that you pick the right one. Also, consider your team's needs, business size, and budget. Ultimately, this article should help you decide whether ProjectManagement.com is the right fit for your team.