The Pros and Cons of Using Time Doctor Software
As remote work continues to become the norm, companies are turning to time-tracking and productivity-monitoring software to manage their remote teams. Implementing the right software can be a game-changer for organizations seeking to foster a supportive work environment and empower teams to excel. This software enables managers to identify and address inefficiencies, leading to improved productivity and better resource allocation. It also encourages employees to manage their time effectively, promoting a healthy work-life balance.
If you're looking for a tool that offers such capabilities, Time Doctor is a comprehensive software designed to help you track employee productivity and the time spent on tasks while also providing insightful reports on team performance. While Time Doctor offers a range of benefits, there are also some drawbacks that should be considered before implementation.
For a more comprehensive project management solution that goes beyond time tracking, check out AceProject. The fully featured tool is usage-based and therefore cost-effective.
Time Doctor – Trusted Employee Time Tracking – Productivity Software
Time Doctor is a trusted employee time tracking and productivity software that focuses on creating a better workforce by providing valuable insights into team performance. Its user-friendly interface promotes a positive work environment, allowing teams to manage their time and optimize productivity efficiently. Time Doctor's features empower organizations to identify strengths and areas for improvement, fostering a collaborative and supportive atmosphere that ultimately drives success.
Its automatic time-tracking feature enables managers to identify where the team excels and where assistance is needed. This data-driven approach helps improve individual performance and enhances overall team dynamics. Managers can leverage these insights to provide timely support and recognition, boosting morale and fostering a strong, engaged workforce. Time Doctor is an invaluable tool for managers seeking to actively participate in their team's growth and development.
The Cons or Disadvantages of Time Doctor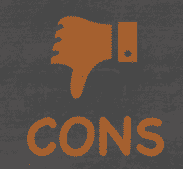 While Time Doctor has proven to be a valuable resource for many organizations, it's important to consider some of the potential downsides of using the software.
Often labeled as a micromanagement tool: Time Doctor's detailed monitoring capabilities can lead some employees to feel micromanaged, potentially resulting in decreased morale and trust within the workplace.
Quite intrusive as it tracks and monitors users' activities: The software's extensive tracking features may be perceived as invasive by some employees, who may feel uncomfortable with the constant monitoring of their work habits.
Limited customization options for reports: Time Doctor's reporting capabilities may not meet the needs of all organizations, as it offers limited customization options for generating reports.
Doesn't integrate with other third-party tools and services: The lack of integration with other popular third-party tools and services can be a drawback for organizations that rely heavily on collaboration and project management platforms.
Cost can be prohibitive for some small businesses: Time Doctor's pricing structure may not be suitable for all budgets, particularly for small businesses or startups that need to be mindful of their expenses.
The learning curve can be a bit daunting: Some users may find Time Doctor's interface and features challenging to learn and navigate initially, which could result in a slower adoption rate and decreased efficiency during the initial implementation phase.
The Pros or Advantages of Time Doctor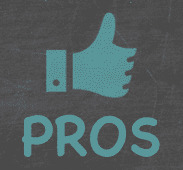 Time Doctor offers numerous advantages, making it an appealing choice for organizations looking to optimize their workforce productivity and efficiency. These include:
The desktop application is very easy to use: Time Doctor's desktop application boasts a user-friendly interface, making it simple for employees and managers to navigate and utilize effectively.
Effective tool for tracking productivity: The software's ability to monitor employee activities and time allocation enables organizations to identify areas of improvement, ultimately increasing overall productivity.
No option to input notes, tasks, or reminders: This feature encourages employees to focus on their work, reducing distractions and promoting a more streamlined workflow.
Easy-to-adjust time entries: Time Doctor allows users to conveniently modify time entries, ensuring accurate and up-to-date records.
Perfect for tracking billable hours: The software's robust time-tracking features make it an ideal solution for organizations looking to accurately track and manage billable hours.
Great for evaluating team and project progress: Time Doctor enables managers to easily assess project progress and team performance, promoting better resource allocation and decision-making.
Security and access features provide peace of mind: The software's robust security and access features ensure that sensitive data remains protected, giving organizations confidence in the integrity of their information.
Incorporates efficiency highlights: Time Doctor's efficiency features, such as time usage analytics and real-time monitoring, help organizations identify inefficiencies and optimize their workflows for maximum productivity.
Time Doctor Key Features
Here are the key features of Time Doctor and how you can use them to streamline time-tracking for your business:
Time tracking and employee monitoring: Track employees' time on tasks and monitor their activity levels to ensure optimal productivity.
Online timesheets and payroll: Generate accurate timesheets and automate payroll processes, saving time and reducing errors.
Project management and budgeting: Manage projects and budgets more efficiently with tools to assign tasks, set deadlines, and track progress.
Productivity measuring and summary reports: Get detailed reports on employee productivity and identify areas for improvement.
Distraction alerts: Receive alerts when employees spend too much time on non-work-related websites or apps.
Website, app, and chat monitoring: Monitor employee internet usage and communication channels to ensure compliance with company policies.
Screenshots, screen recording, and activity levels: Capture screenshots and record employee activity levels to ensure accountability and transparency.
Integrations and API: Integrate with other software and tools using Time Doctor's API.
Customization options: Customize Time Doctor to fit your business needs with options for branding, user roles, and permissions.
Email notifications: Receive email notifications for important events and updates, such as missed shifts or approaching deadlines.
Offline time-tracking: Track time and activity levels even when offline, ensuring accurate records and eliminating the need for manual input.
Private and secure: Time Doctor is fully secure and uses encryption to protect sensitive data.
Client login access: Provide clients with login access to track their projects and budgets.
Easy setup and support: Set up and start using Time Doctor quickly and easily, with access to support and resources when needed.
Time Doctor Use Cases
Time Doctor has a large user base, with over 250,000 businesses and organizations using the software to optimize their workforce and streamline their operations. Its use cases vary by industry, workforce type, and specific use cases.
By Industry: Time Doctor is used across various industries, including customer experience and contact centers, business process outsourcing (BPO) and knowledge process outsourcing (KPO), staff leasing, technology providers, and agencies.
By Use Case: Time Doctor is designed to meet different business needs, including increasing accountability, productivity, profitability, and empowering employees.
By Workforce Type: Time Doctor is suitable for businesses with different types of workforces, including fully remote teams, hybrid workforces, in-office teams, and both small and medium-sized enterprises (SMEs) and large enterprises.
Time Doctor Pricing and Costs
Time Doctor offers different plans suitable for teams of all sizes. Users can access all features with a 14-day free trial, with no credit card required. Here are the pricing options:
Basic: The basic plan costs $5.9 per user per month when billed annually or $7 per user monthly on a month-to-month basis.
Standard: The standard plan is the most popular and costs $8.4 per user per month when billed annually or $10 per user per month on a month-to-month basis.
Premium: The premium plan is the most comprehensive and costs $16.7 per user per month when billed annually or $20 per user per month on a month-to-month basis.
We did a great article on Time Doctor Pricing Plans.
Conclusion
Overall, Time Doctor is a comprehensive solution for businesses looking for a time-tracking tool with robust tracking and monitoring capabilities that can ensure optimal productivity and accountability. Our insights on its pros, cons, key features, use cases, and pricing options make it much easier to make an informed decision when considering Time Doctor as a suitable time-tracking and productivity tool for their organization.