The Pros and Cons of Using TimeCamp Software
As a business owner or manager, ensuring project profitability is a top priority. One way to achieve this is by accurately tracking employee time and productivity, staying within project budgets, and streamlining billing and invoicing processes. That's where TimeCamp software comes in. This all-in-one tool allows you to easily track time and productivity, manage project budgets, generate attendance reports, and handle billing and invoicing.
With its user-friendly interface and comprehensive features, TimeCamp can help increase project profitability for your business. In this article, we will explore the pros and cons of using TimeCamp software and more, giving you a better understanding of whether it's the right solution for your business.
For a fully featured project management tool, try AceProject. It also has built-in time tracking but does not charge per user, which could result in significant cost savings.
TimeCamp – Automated Time-Tracking Software
TimeCamp is a powerful financial software designed for small businesses, allowing you to track time for every member of your team. With TimeCamp, you can easily stay on top of work across different projects and ensure every minute counts. By using this innovative tool, you can significantly increase your productivity, reduce costs, and streamline your workflow.
At its core, TimeCamp is all about helping you achieve your goals. Its intuitive interface is easy to navigate, and it seamlessly integrates with other popular tools such as Trello, Google Calendar, iCal, Asana, Monday.com, and Jira. By using TimeCamp, you can take control of your time and make the most out of every workday. Start tracking your time today and experience the benefits of this amazing software firsthand.
The Cons or Disadvantages of TimeCamp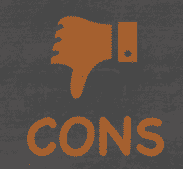 As a time-tracking software that enables users to efficiently manage their time by tracking working hours, tasks, and projects, TimeCamp is definitely a must-have tool. However, like any other app, it has a few drawbacks.
No way to customize task names and interface: This can be a problem when trying to group similar tasks or differentiate between different tasks. Nonetheless, one can use tags to organize activities better.
Reporting is limited in export functionalities: This can significantly hinder those who want to export and analyze data in different formats. However, you can use CSV export and export data to Google Sheets, which can be helpful.
Not always accurate tracking time spent on tasks: This can be frustrating when accurate time tracking is crucial, especially for freelancers and business owners who charge hourly rates. One can use the manual mode to enter time manually and make adjustments.
The premium version is a bit highly-priced: Some users may find it expensive, especially when compared to other time-tracking apps. Nonetheless, the software offers a wide range of features that can improve your productivity and tracking capability.
The Pros or Advantages of TimeCamp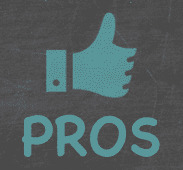 TimeCamp is a powerful time-tracking tool that enables you to manage your time more effectively, stay on top of your tasks, and increase productivity. Here are some of the pros of using TimeCamp:
Superb tool for improving time management skills: With this software, you can easily track your time, identify time-wasting activities, and get a better understanding of your work habits. By having an accurate picture of where your time goes, you can make better decisions about how to use your time more effectively.
User-friendly interface and intuitive setup: The setup process is intuitive, and you can customize the software to suit your needs. Whether you want to track time on specific projects, set up billable hours, or manage your team's time, TimeCamp makes it easy.
Reporting feature provides detailed insights: With this tool, you can generate detailed reports on your time usage, project progress, and team performance. This information is invaluable when it comes to making informed decisions about how to allocate your time and resources.
Integration with other software: TimeCamp integrates seamlessly with other software, including project management tools, billing software, and accounting software. This makes it easy to keep track of all your business activities in one place.
The free version includes all of the features you need: Unlike many other time tracking tools, TimeCamp's free version includes all the basic features you need to get started. This includes automatic and manual time tracking, reporting, and project management tools.
Switch between automatic and manual time tracking: With TimeCamp, you have the option to track your time automatically or manually. This gives you the flexibility to choose the method that works best for you and your workflow.
Customer support is top-notch: Finally, TimeCamp offers excellent customer support. If you have any questions or issues with the software, you can reach out to their support team for helpful and timely responses.
TimeCamp Key Features
TimeCamp offers a comprehensive set of features that helps you stay productive, bill efficiently, and manage your time like a pro.
Automatic time tracking: TimeCamp automatically tracks the time you spend on various activities, so you don't have to worry about manually tracking your hours. This feature helps you stay focused and eliminates the need for manual time tracking.
Productivity tracking: TimeCamp provides you with detailed data on your productivity, which includes the number of tasks completed, time spent on each task, and your overall efficiency.
Time tracking reports: With TimeCamp, you can generate detailed time tracking reports to help you understand how you spend your time, identify trends, and make more informed decisions.
Custom billing rates: TimeCamp allows you to customize your billing rates per project or task, so you can keep track of your billables and bill your clients accurately.
Timesheet approvals: With TimeCamp, you can approve timesheets with just one click, which helps you save time and streamline your workflow.
Attendance tracking: TimeCamp allows you to keep track of attendance, eliminating the need for traditional punch in/out cards.
Easy invoicing: TimeCamp makes invoicing effortless, allowing you to generate invoices quickly and easily.
TimeCamp Use Cases
TimeCamp is trusted by over 18,000 teams worldwide. Whether you're an employee, a manager, an HR professional, or an enterprise, TimeCamp is designed to meet your time-tracking needs. Here are some key use cases of TimeCamp:
Employees: With TimeCamp, you can easily log your working hours, track your productivity, and generate insightful reports about your time usage. Manage your tasks and projects efficiently, so you can stay on top of your work and time.
Managers: With TimeCamp, you can easily monitor your team's progress, allocate resources, and track project expenses. Get real-time insights into your team's performance, so you can make data-driven decisions and optimize your workflow.
Entreprises: TimeCamp offers enterprise-level time tracking solutions to streamline processes and improve your bottom line. Track time across multiple teams and departments, manage projects and budgets and generate in-depth reports and analytics.
HR professionals: With TimeCamp, you can easily track employee absences, monitor overtime, and generate payroll reports. TimeCamp also integrates seamlessly with leading HR systems, so you can streamline processes and reduce administrative overheads.
TimeCamp is also ideal for businesses across all industries and sizes, including marketing agencies, IT and software houses, designers, and accounting firms.
TimeCamp Pricing and Costs
Before you can start using TimeCamp, you need to know which pricing plan is right for you.
Basic plan: Costs $7.99 per user per month and offers more features such as invoice creation, team management, and project profitability analysis. If you want to be more transparent about your work and gain your customer's trust, this plan may suit you.
Pro plan: The most popular plan and costs $10.99 per user per month. Get additional features such as productivity analysis, attendance tracking, and integrations with other tools. Ideal if you want full control over your business and more advanced features.
Enterprise plan: Suitable for businesses that need to customize TimeCamp to their specific requirements. The pricing and features of this plan are discussed and tailored to each client's needs.
We did a great article on TimeCamp Pricing Plans.
Conclusion
TimeCamp is an excellent investment for businesses and individuals aiming to become more productive and transparent about time management. The software offers a broad range of capabilities that cater to individual users' needs. Our insights into TimeCamp's pros and cons, features, and use cases, can help you decide if it meets your requirements for improving your productivity and time tracking needs.