How to Use Trello as a Freelancer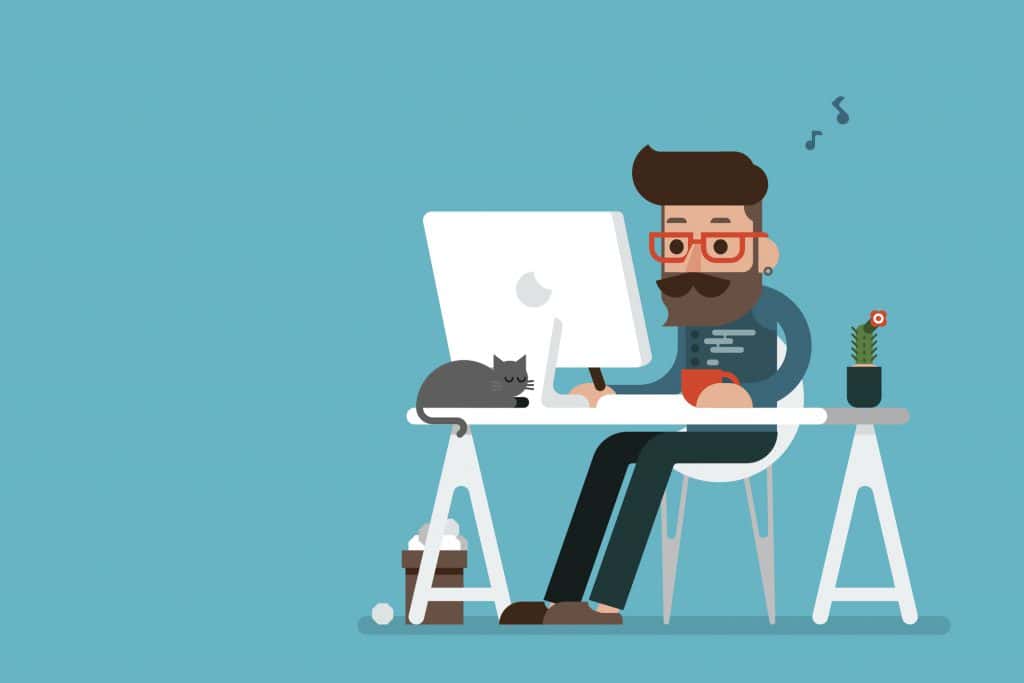 Freelancers are constantly juggling projects in different stages of completion. You probably have a client who wants you to make changes to your work, a prospective client gave you a test project to see whether you are the right fit, you need to send an invoice to another client, and you still need to come up with some brilliant ideas for every job you get. Yet, all these tasks have tight deadlines, which you can't afford to miss. So what do you do? Enter Trello.
Whenever you need an advanced reporting and exporting platform that will boost Trello's capabilities, consider Bridge24 for Trello.
Trello is a flexible project management application that allows you to carefully track the progress of every project you're working on. It has a simple and intuitive dashboard, which you can use to organize, plan, prioritize, and visually monitor work status. At a glance, you can see what's complete, what needs to be done, and the delivery date of each task. To help you get more creative and productive, Trello integrates with other tools.
Why Use Trello?
From proposals to pitches, drafts to deadlines, quotes to invoices; freelancers have a lot of tasks to juggle. Even if you consider yourself orderly and good at managing your work, it's a professional practice to have a project management platform to help you document your projects, see how you are investing your time, and learn where you need to improve. With a PM tool like Trello, it becomes easier to keep your clients happy. But why Trello?
One of the biggest advantages of Trello is that it's very flexible, allowing you to adapt it to take on any project. Whether you are a photographer, programmer, writer, or graphics designer, Trello will work for you. It's also very visual, helping you to track the status of different tasks in one glance. It divides projects into columns called lists and the lists into tasks called cards. Let's take a look at some of Trello's basic features.
Board – Boards are where your lists and cards are housed. They are like file folders as they store all information regarding a project. When a user creates a board, they can invite different members to it, and the member can edit the contents of the board.
Lists – They live on the boards and are like sub-folders. They divide the board into visual sections that represent stages of the work in a project, timelines, days of the week, or anything else that defines a project.
Cards – Cards are the heart and soul of Trello. They can be added inside each list item to represent project-specific tasks, documents, checklists, task instructions, steps in the process, due dates, and others. Cards can be given labels, added checklists, assigned to team members, given start and finish dates, commented on, linked to each other, attached files, and moved from one list to another.
How Freelancers Can Use Trello
Freelancers are their managers. The good thing about managing your work is that you set your own schedule. However, balancing different clients, schedules, and tasks can be a nightmare. If the wrong work management approach is used, you risk losing a client. Therefore, you should adopt Trello to help you organize work. Due to its simplicity, Trello has almost no learning curve, and you can start using it immediately. The more you use it, the more you realize how powerful and versatile it is.
To start using Trello, create a new board for every project. On each board, set up lists representing the stages of the project. Title the lists depending on the process you will use to complete the work. It can look like: 'To Do,' 'Doing,' 'Review,' 'Client Approval,' and 'Done.' Inside these lists, add cards for the tasks that need to be done. For instance, if you are a writer in the 'To Do' column, you may have cards like: 'Research Topic,' 'Compile Resources,' 'Write Blog Post,' and 'Attach Suitable Images.'
If you have a team of freelancers, you can assign cards to them without leaving Trello. You can set due dates on each card to give you a sense of urgency, add labels on cards to track tasks quickly, and use checklists to check off subtasks in cards. When you are done with a card, move it to another column to help you visualize progress.
Trello Tips for Freelancers
Color code cards using labels. Closely related cards can be given the same colors. Labels will help you see the status of things on your board at a glance and let you find tasks faster.
Include images to cards to add visual cues to the task you are working on.
Automate repetitive tasks with Power-Ups like Card Repeater and Butler.
If you want to share your work with the world, set your board to public and start interacting with your community.
Sync your Trello account with your email to receive notifications whenever an activity is related to the cards you watch.
Activate the Calendar Power-Up to view your tasks in calendar mode.
To quickly find what you are looking for, you can filter cards by label, due date, and members.
Take advantage of the huge library of Power-Ups. Whether you want to track your time on a task or view your project in a chart, there is a Power-Up for everything. These add-ons expand Trello's capabilities and make your work easier.
Bottom Line
Trello can be used in an infinite number of ways. It not only helps you get organized, but it also allows you to focus on what matters. If you are a freelancer, it's time to add it to your stack of tools. Just sign up, and you can start using it for free. You can also combine Trello with Bridge24 for Trello if you need to bring some reporting and exporting functionalities to your board.