The Pros and Cons of Using Nifty Software

Whether you're a startup introducing a new solution in the market, a small established business selling products to local customers, or a large organization serving thousands of clients, streamlining your communication, collaboration, and project management process is crucial to success. With so many tools available, businesses often find themselves switching between various apps for creating workflow roadmaps, managing tasks, and more. This fragmentation can lead to reduced productivity and increased frustration for team members. Nifty, an all-in-one project management software, aims to optimize teams, goals, and processes by providing a unified platform for all these needs.
This article will discuss the pros and cons of using Nifty and the software's features and use cases to help you make an informed decision for your business.
If you find that the cost of using Nifty is higher than expected, you may consider using AceProject as an alternative. Unlike Nifty, AceProject's pricing is not based on the number of users, which could lead to substantial cost savings over time.
Nifty – Project Management Software
Nifty is a comprehensive project management software that offers a unified platform for various work management needs. By integrating roadmaps, tasks, docs, chats, and other tools, Nifty eliminates the need for constant switching between different apps, optimizing team productivity and goal achievement. With over 20,000 highly productive teams already utilizing Nifty, it has proven invaluable in today's fast-paced and dynamic business environment.
With Nifty, setting goals and timelines is easy, providing teams with a clear visual representation of their big-picture objectives. This fosters team alignment and ensures everyone is on the same page, working towards common goals. As tasks are completed, Nifty automates progress tracking, making it easy for team members and project managers to monitor the overall progress of a project. The platform's intuitive interface and robust functionality make it ideal for businesses looking to optimize how they work.
Nifty Key Features
Nifty offers a suite of powerful tools that cater to every aspect of your project lifecycle. Explore the world of Nifty features and discover how its integrated approach can revolutionize how your team works, communicates, and achieves its goals.
Discussions: Nifty's built-in discussion channels enable seamless communication among team members, ensuring that all project-related conversations are easily accessible in one centralized location.
Milestones (Gantt Chart): Nifty's Milestones feature, presented as Gantt charts, provide a visual representation of project timelines and dependencies, allowing for easy planning, tracking, and adjustments as needed.
Tasks: Nifty's task management system allows users to create, assign, and track tasks, simplifying the delegation of responsibilities and ensuring that team members remain accountable for their assigned duties.
Forms: Nifty's Forms feature allows users to create custom forms for gathering information, streamlining data collection, and facilitating a more organized approach to project input.
Docs & files: Nifty's integrated document and file management system ensures that all essential project documents are stored in one centralized location, making it easy for team members to access, collaborate, and share information.
Time tracking: With Nifty's time tracking feature, users can monitor and record the time spent on tasks, making it easier to manage workloads, identify bottlenecks, and ensure accurate billing for clients.
Reporting: Nifty's reporting capabilities offer comprehensive insights into project performance, allowing managers to make data-driven decisions, track progress, and identify areas for improvement.
Project home: Nifty's Project Home serves as a centralized hub for all project-related information, ensuring that team members have quick access to the most up-to-date data and can easily navigate between different aspects of the project.
Project portfolios: Nifty's Project Portfolios feature allows users to organize multiple projects into portfolios, enabling efficient management, tracking, and analysis of various initiatives across the organization.
Nifty Use Cases
Nifty's project management software offers unparalleled flexibility and is tailored to meet the unique needs of various industries and teams. Trusted by global giants like Verizon, Periscope Data, Emovis, VMware, IBM, L'Oréal, and NYU, Nifty replaces multiple tools you're already using and saves you hundreds of dollars while streamlining your workflow. Explore the myriad of ways Nifty can be utilized across different sectors and discover how it can revolutionize your team's productivity:
Agile development: Nifty supports agile development methodologies, providing teams with the tools they need to plan, track, and deliver high-quality software products.
Client management: Nifty simplifies client management by enabling seamless collaboration, communication, and task tracking, ensuring that client expectations are met efficiently and effectively.
Digital agencies: Nifty empowers digital agencies to manage multiple projects and clients, keeping every aspect of their operations organized, efficient, and on track.
Legal case management: Nifty's robust feature set helps legal teams manage case files, track deadlines, and collaborate effectively, ensuring that critical information is readily accessible.
Marketing teams: Nifty enables marketing teams to plan, execute, and analyze campaigns, providing the tools necessary for data-driven decision-making and successful project completion.
Product teams: Nifty supports product teams in managing product roadmaps, tracking development progress, and fostering cross-functional collaboration.
IT teams: Nifty's powerful features assist IT teams in managing infrastructure projects, tracking assets, and coordinating workflows, ensuring timely delivery and optimal resource utilization.
Engineering teams: Nifty facilitates the planning, tracking, and execution of engineering projects, providing the tools needed to optimize processes, improve communication, and achieve desired outcomes.
The Cons or Disadvantages of Nifty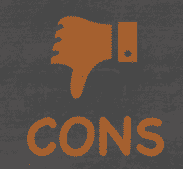 While Nifty's comprehensive feature set and unified approach to project management provide numerous benefits, it is essential to consider some of its drawbacks:
Aesthetic limitations: Some users may find Nifty's color scheme and fonts less appealing or not in line with their preferences, impacting their overall user experience.
Stability of updates: Nifty's newest product updates may sometimes lack stability, leading to potential issues or disruptions in the software's functionality.
Limited templates: While Nifty offers several templates, users may desire a wider variety to cater to their unique project requirements and industry-specific needs.
Ticket tagging limitations: Nifty currently lacks the functionality to tag tickets as per purpose, such as tasks, bugs, or subtasks, potentially complicating ticket management and organization.
Sub-task options: Users may feel that Nifty's sub-task functionality needs more options or features, allowing for better customization and more efficient task management.
Lack of full integrations: Nifty may not fully integrate with certain tools or platforms that some businesses rely on, limiting seamless data flow and potentially hindering collaboration between different software applications.
The Pros or Advantages of Nifty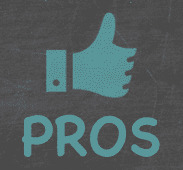 Nifty stands out among many project management tools due to its unique approach to handling day-to-day tasks and team collaboration needs. The software offers numerous advantages:
User-friendly interface: Nifty is easy to set up and features an intuitive user interface, ensuring a smooth experience for users of all levels of technical expertise.
Versatile project management: Nifty supports a wide range of project management processes and methodologies, making it suitable for various industries and team structures.
Straightforward onboarding: Nifty simplifies the onboarding process for new team members, allowing them to quickly understand the platform and become productive contributors.
Task breakdown: Nifty enables users to break down projects and tasks into multiple variables, allowing for better organization, tracking, and delegation of responsibilities.
Continuous improvement: Nifty's development team consistently adds new features and improves the software, ensuring users have access to the latest and most effective project management tools.
Project timelines and milestones: Nifty provides an overview of project timelines and milestones, making it easy for teams to plan, track, and adjust their work as needed.
Efficient communication: Nifty supports one-on-one and group conversations, enabling seamless communication and collaboration among team members, ensuring that everyone stays on the same page and works towards common goals.
Nifty Pricing and Costs
With a 14-day free trial, no credit card needed, and no per-user fees, you can explore Nifty's powerful features and upgrade, downgrade, or cancel at any time. Annual plans receive up to 20% off, ensuring you get the best value for your investment.
Free Plan: Best to get you started. $0 forever, unlimited members, 100 MB storage, and up to 2 projects.
Starter plan: Includes all core features. $39 per month, billed annually. 10 members, 100 GB storage, 40 Projects, and unlimited guests & clients.
Pro plan: Great for growing teams. $79 per month, billed annually. 20 members, 500 GB storage, unlimited projects, and guests & clients.
Business plan: Best for advanced teams. $124 per month, billed annually, 50 members, 1 TB storage, and unlimited projects, and guests & clients.
Unlimited plan: A fully scaled solution. $399 per month, billed annually. Unlimited members, storage, projects, and guests & clients.
Conclusion
Nifty's all-in-one project management software offers a powerful solution for businesses looking to boost productivity, streamline communication, and foster collaboration across diverse teams. With its wide range of versatile features and flexible pricing plans, Nifty can be a great tool for your business. With these insights in mind, you should be in a better position to decide whether it's the right tool to transform your team's approach to project management.