The Pros and Cons of Using Pivotal Tracker Software
Agile practices have become a core part of implementing business strategies as more and more organizations recognize the value of increased flexibility, collaboration, and customer-centricity. With streamlined, agile project management processes, teams can quickly adapt to changing requirements, iterate on deliverables, and focus on delivering the highest-value features first. This ensures improved efficiency, increased customer satisfaction, and better overall project outcomes. However, achieving this success across the entire organization is challenging for many businesses.
One popular solution to this problem is adopting project management tools, such as Pivotal Tracker, specifically designed to facilitate agile project management at scale. While this software has garnered a solid following and offers many benefits, organizations must weigh its pros and cons, features, use cases, and pricing before committing to it. This way, you can determine if this tool is the right fit for your organization's needs.
If you're seeking a cost-effective alternative to PivotalTracker, you may want to check out AceProject. Unlike PivotalTracker, AceProject doesn't charge based on the number of users, which could lead to considerable long-term savings.
Pivotal Tracker – Agile Project Management Software
Pivotal Tracker is a game-changing agile project management software that has transformed how teams develop software— one story at a time. This proven project management tool empowers successful teams with a shared understanding of priorities, encourages collaboration, and provides dynamic analytics to track progress. As a result, teams using Pivotal Tracker are able to deliver more frequently and consistently, ensuring the highest quality output.
Created in 2006 by Pivotal Labs for their own client projects, Pivotal Tracker was designed to simplify communication, clarify priorities, and enable projects to adapt as customer needs evolved. Over a decade later, the software continues to evolve and improve, with a relentless focus on perfecting its mission to facilitate seamless collaboration and efficient project management for Agile teams.
Pivotal Tracker Key Features
Pivotal Tracker offers a range of key features designed to streamline and optimize agile project management:
Single view of priorities: Keeps your team aligned and focused by presenting a unified view of project priorities.
Story tracker: Facilitates efficient tracking and management of user stories, fostering improved organization and communication.
Automatic planning: Streamlines project planning by automatically adjusting schedules based on team velocity and priorities.
Multi-project workspaces: Allows teams to work on multiple projects simultaneously, providing a comprehensive overview of ongoing work.
Analytics for project health: Offers valuable insights into project performance, enabling informed decision-making and continuous improvement.
Configurable notifications: Personalize alerts and updates to stay informed about crucial project developments without being overwhelmed.
Powerful and easy-to-use API: Enables seamless integration with existing tools, allowing teams to customize their workflows.
Mentions and following: Enhances communication and collaboration by allowing team members to mention each other and follow important updates.
Powerful search syntax: Simplifies project navigation and information retrieval with an intuitive and flexible search system.
Task checklists and labels: Organizes tasks and categorizes them with labels for better project management and visibility.
File sharing and project history: Facilitates efficient collaboration by enabling easy sharing of files and providing a comprehensive record of project activity.
Pivotal Tracker Use Cases
Pivotal Tracker has proven effective for a diverse range of organizations, including notable names such as the U.S. Air Force, The Home Depot, Dell, Humana, Discover, Thales, Fiserv, Charity Water, Northern Trust, and Dicks Sporting Goods. Its versatile nature allows it to cater to various industries and sectors.
Software development teams: Pivotal Tracker streamlines project management, collaboration, and prioritization for software development teams working on complex projects.
Educational institutions: Teachers and administrative staff can use the platform to manage and organize projects, improve communication, and track progress.
Customer well-being services: Tracker assists organizations focused on customer well-being in planning, managing, and delivering services more efficiently.
Tech companies: Pivotal Tracker enables technology companies to tackle multiple projects simultaneously, optimize workflows, and monitor project health.
Marketing agencies: The software helps marketing teams manage campaigns, track deliverables, and maintain clear communication channels.
Nonprofit and social impact organizations: Pivotal Tracker offers its services for free to public projects, educators, and nonprofits, supporting their mission-driven work with effective project management tools.
The Cons or Disadvantages of Pivotal Tracker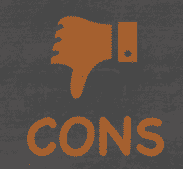 Pivotal Tracker, while an effective Agile project management tool, does come with certain disadvantages that organizations should consider:
Difficult customizations: The platform can be challenging to customize, which may limit its ability to adapt to specific workflows or team requirements.
Limited configuration: Pivotal Tracker lacks comprehensive configuration options, potentially making it less suitable for teams with unique or specialized project needs.
Additional task tracking workload: Managing tasks within the platform can sometimes become an extra workload for team members, affecting overall productivity and efficiency.
Expensive for small teams or startups: The cost of paid plans may be prohibitive for smaller organizations or startups operating on limited budgets, reducing its accessibility.
Suited for complex needs or large projects: Pivotal Tracker is primarily designed for organizations with complex requirements or large-scale projects, which may not be the best fit for smaller or less intricate initiatives.
Limited reporting and analytics: The platform's restricted reporting and analytics capabilities may hinder in-depth project performance analysis, making data-driven decision-making more challenging.
The Pros or Advantages of Pivotal Tracker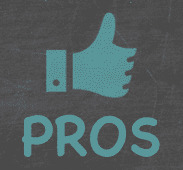 Pivotal Tracker offers numerous advantages for organizations seeking an effective Agile project management tool, including:
User-friendly and intuitive interface: The platform features a clean and easy-to-navigate interface, which simplifies the process of managing projects and tasks. This intuitive design minimizes the learning curve for new users and enhances the overall user experience.
Real-time updates of project progress: Pivotal Tracker provides real-time updates on team and task progress, enabling everyone to stay informed and react swiftly to any changes in priorities or requirements. This promotes better collaboration and ensures that everyone is on the same page.
Easy-to-use agile management tool: Pivotal Tracker is specifically designed to facilitate agile project management, making it a breeze for teams to plan, prioritize, and track tasks. Its features and tools are tailored to support Agile methodologies, promoting efficiency and flexibility throughout the project lifecycle.
Seamless task point assignment: The platform allows users to effortlessly add points to tasks at any time, enabling teams to easily estimate effort and prioritize work items. This feature simplifies the process of refining task estimates and adjusting priorities as needed.
Constant updates of projects and tasks: Pivotal Tracker automatically updates projects and tasks, ensuring that team members are always working with the most current information. This feature helps teams stay aligned, reduces miscommunication, and enables quick decision-making.
Clean, concise ticket structure: The platform's ticket structure is streamlined, providing clarity and focus to users. This straightforward approach to organizing tasks and user stories helps teams stay organized and maintain a clear understanding of project requirements and priorities.
Ideal for improving processes and workflows: Pivotal Tracker's features are designed to support continuous improvement in processes and workflows. Using the platform, teams can identify bottlenecks, track progress, and make data-driven decisions to optimize their performance and overall project outcomes.
Pivotal Tracker Pricing and Costs
Pivotal Tracker offers a range of pricing plans to cater to different organizational needs and sizes:
FREE: This plan is ideal for small teams or individual users, with no fees involved. It accommodates 1-5 collaborators and allows for up to 5 projects.
STARTUP: Priced at a $10 monthly flat rate, the Startup plan is suitable for small teams of 6-10 collaborators. It includes a free 30-day trial and offers unlimited projects.
STANDARD: The Standard plan costs $6.50 per collaborator per month and is designed for larger teams with 11 or more collaborators. It also includes a free 30-day trial and provides unlimited projects.
ENTERPRISE: For organizations with unique requirements or a high number of collaborators, Pivotal Tracker offers custom pricing under the Enterprise plan. This option supports any number of collaborators and unlimited projects. Contact Pivotal Tracker directly for a quote.
By offering multiple pricing tiers and options, Pivotal Tracker ensures its project management tool is accessible to a wide range of teams and organizations, from small startups to large enterprises.
Conclusion
By gaining insights into Pivotal Tracker's key features, use cases, pricing plans, and pros and cons, decision-makers can make an informed choice that best aligns with their organization's specific needs and resources. Ultimately, understanding these aspects of Pivotal Tracker can empower teams to adopt a project management tool that optimizes their processes, enhances team collaboration, and drives project success.