The Pros and Cons of Using Paymo Software

In the modern business world, where efficiency and productivity are paramount, organizations must continually adapt and optimize their project management, time tracking, and invoicing processes to stay ahead of the competition. Companies must ensure that they meet their client's expectations in a timely and cost-effective manner. One way to do this is by investing in tools like Paymo, an all-in-one platform that promises to streamline businesses' operations by offering a comprehensive solution for project management, time tracking, and invoicing.
With Paymo, businesses can manage their projects, track work time, invoice clients, and measure profitability from one centralized location. While the tool offers a variety of benefits that can revolutionize the way companies work, it's essential to consider the pros and cons of adopting this platform and its use cases and features so you can decide if it will help your business.
If you feel Paymo's pricing is too high for your budget, consider looking at AceProject. By charging per project instead of per user, this software offers the potential for significant cost savings.
Paymo – Project Management, Time Tracking, and Invoicing Software
Paymo is a cutting-edge platform for project management, time tracking, and invoicing that empowers businesses to operate more efficiently and effectively. Designed to optimize team organization and productivity, Paymo boasts an array of built-in collaboration tools, streamlined workflows, transparent time tracking, and file proofing, making it easier than ever to align your entire team and facilitate seamless communication.
Project delays and budget overruns can cripple even the most experienced teams, but with Paymo's robust project management tools, you can confidently steer your team back on track. The platform offers invaluable insights and features that enable you to identify potential issues, allocate resources appropriately, and ensure timely project completion within budget constraints. Its powerful invoicing capabilities ensure you receive fair compensation and timely payments for your hard work.
Paymo Key Features
Paymo offers a wide selection of features that help keep teams organized and project timelines on track. The key features include:
Time tracking: Accurately track and monitor billable hours for seamless invoicing.
Task management: Efficiently assign, organize, and manage tasks to ensure timely completion.
Kanban board: Visualize project progress and workflow using a dynamic, interactive board.
Team collaboration: Foster effective communication and teamwork with built-in collaboration tools.
Team scheduling: Streamline resource allocation and plan team activities with ease.
Leave planner: Simplify leave management and maintain a transparent overview of team availability.
Gantt chart: Gain a holistic view of project timelines, dependencies, and milestones.
Invoicing & estimates: Effortlessly generate accurate invoices and estimates for clients.
Online payments: Facilitate secure and hassle-free online payments for your services.
File proofing: Streamline review and approval processes with integrated file proofing tools.
Mobile & integrations: Stay connected on the go with mobile apps and integrate with popular third-party tools.
Paymo Use Cases
Thousands of satisfied users across various industries, including managers, creatives, consultants, software engineers, architects, and freelancers, attest to the power and adaptability of Paymo's work management platform. By catering to a diverse range of use cases, Paymo has established itself as a trusted and versatile solution for businesses and organizations worldwide. These include:
Creative agencies: Paymo simplifies the project management process for creative agencies, streamlining collaboration and communication between designers, copywriters, and other team members. From concept to execution, Paymo enables agencies to deliver high-quality work on time and within budget.
Marketing & social media: Paymo helps marketing and social media teams to plan, execute, and analyze campaigns efficiently. The platform facilitates task management, resource allocation, and performance tracking, ensuring a smooth and coordinated marketing process.
Web design & development: Web designers and developers can leverage Paymo's comprehensive suite of tools to manage their projects, track progress, and collaborate effectively with team members and clients. Features like Kanban boards and Gantt charts provide valuable visual insights, allowing teams to stay on top of deadlines and deliver exceptional results.
Business consultants: Paymo assists consultants in managing multiple clients and projects simultaneously, ensuring timely invoicing and accurate time tracking. The platform's robust task management and scheduling features enable consultants to prioritize and allocate resources effectively, driving productivity and client satisfaction.
Remote work: As remote work continues to grow, Paymo offers a unified solution to manage distributed teams. The platform fosters seamless collaboration, communication, and task management, ensuring remote teams remain organized, productive, and aligned with their goals.
Universities: Paymo can be an invaluable tool for universities and other educational institutions, enabling efficient management of research projects, administrative tasks, and collaborative endeavors. The platform's versatility allows for streamlined project planning, resource allocation, and progress tracking, ensuring the successful completion of academic projects and initiatives.
The Cons or Disadvantages of Paymo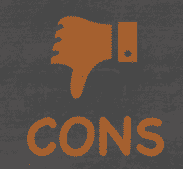 While Paymo offers a comprehensive suite of tools, it's important to consider its disadvantages so you can decide on its suitability for your organization.
Complex features: Some users may find certain features in Paymo complex or challenging to understand without assistance. However, Paymo's customer support can help navigate these complexities and provide guidance on utilizing the platform to its fullest potential.
Limited mobile app functionality: The mobile app version of Paymo may not offer the same range of features and functionality as the web-based platform, which could hinder some users who rely heavily on mobile devices for project management.
Customization limitations: Paymo may lack customization options for personalizing the project list, making it difficult for users who prefer a more tailored approach to organizing their work.
Estimate and invoice formatting: The platform's formatting options for estimates and invoices could be improved to provide more flexibility and a professional appearance when presenting financial documents to clients.
Project table layout editing: Users may find it challenging to edit categories within the project table layout, which could impact their ability to quickly adapt and modify project structures as needed.
Idle time detection: The web task timer in Paymo doesn't automatically detect idle time, potentially leading to inaccuracies in time tracking if users forget to pause the timer when taking breaks or stepping away from their work.
The Pros or Advantages of Paymo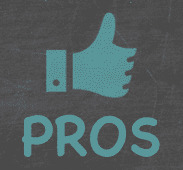 Paymo offers a wide array of advantages that make it an attractive choice for businesses looking for a tool that combines project management, time tracking, and invoicing capabilities. Some of the most notable pros include:
Impactful time tracker: Paymo's time tracking feature is highly effective in monitoring billable hours, ensuring accurate invoicing, and promoting efficient time management across your team.
Easy invoicing: The platform makes creating and sending invoices for tasks simple, streamlining the billing process and reducing manual work.
Automatic reminders: Paymo sends automatic reminders to clients for unpaid invoices, helping to ensure timely payments and maintain a healthy cash flow.
Intuitive setup: The platform is easy to set up and features an intuitive user interface, making it accessible to users with varying levels of technical expertise.
Comprehensive dashboard: Paymo's dashboard provides a complete overview of your projects, enabling you to generate insightful reports and make data-driven decisions.
Responsive support: The Paymo support team is known for their responsiveness and helpfulness, ensuring that users have a reliable resource for addressing questions and concerns.
Flexibility and customization: Paymo is highly adaptable, allowing users to tailor the platform to meet their unique needs and preferences, ensuring a personalized project management experience.
Seamless integration: The platform integrates smoothly with existing business processes and third-party tools, making it easy to incorporate Paymo into your organization's workflow without disrupting established systems.
Paymo Pricing and Costs
Free – Basic tools for personal use. $0/user/month.
Starter – Complete suite for freelancers. $4.95/user/month.
Small Office – For small teams & departments. $9.95/user/month (Most popular)
Business – For medium & large teams. $20.79/user/month.
Recommended article: Paymo Pricing Page (official) We also did a great article on Paymo Pricing and Costs.
Conclusion
Paymo is a comprehensive and versatile platform that can help businesses to optimize their operations, achieve their objectives, and deliver exceptional results to their clients. Its robust capabilities, ease of use, and customization options make it an attractive choice for organizations seeking to improve their efficiency and productivity. These insights should help you decide if the tool meets your business needs. Do more research and contact their support team if you have any questions.