The Pros and Cons of Using Salesforce Sales Cloud Software 
Businesses seeking to enhance their sales performance are increasingly turning towards intelligent software solutions. By investing in robust sales performance management software, businesses can quickly automate and streamline their sales processes, improve productivity, and ultimately drive revenue growth. By providing a unified platform to manage customer interactions, track sales activity, and analyze real-time data, such tools have become integral to successful, sales-oriented businesses. Salesforce Sales Cloud is one of the available tools designed to streamline sales performance management.
With its transformative power of Artificial Intelligence (AI), Data, and Customer Relationship Management (CRM), the software enables you to sell faster, smarter, and more efficiently by leveraging inbuilt automation, intelligence, and real-time data. If you're considering getting this software for your team, it's important to understand its pros and cons, as well as its features, use cases, and pricing, so that you can make an informed decision on its suitability for your needs.
Salesforce Sales Cloud – Sales Performance Management Software
Salesforce Sales Cloud, a trailblazing sales performance management software, is the perfect tool for businesses ready to launch and scale with a solution crafted to their specific needs. As the world's leading CRM for sales, Sales Cloud empowers businesses to maximize productivity through its intuitive interface and dynamic features. It provides real-time insights and facilitates the streamlining of complex sales processes with unparalleled efficiency. This outstanding sales software is poised to guide your business through the next phase of its growth trajectory.
Salesforce Sales Cloud has been the growth catalyst for some of the world's leading sales teams, including reputable brands like Grubhub, Canva, RBC, Humana, and IBM. These successful entities stand testament to the adaptability of the software, each experiencing significant advancements in sales performance as a direct result of its application. Choosing Salesforce Sales Cloud means aligning your business with a trusted solution created by industry experts to help you save time, boost your business, lower operational costs, and meet your sales needs.
The Cons or Disadvantages of Salesforce Sales Cloud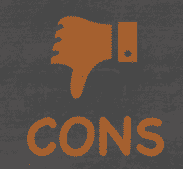 While Salesforce Sales Cloud is known for its wide selection of features and capability to streamline sales operations, there are some concerns that users should be aware of. Here are five significant drawbacks reported by users:
Complexity: Salesforce Sales Cloud is a robust platform with many features that can provide excellent support to sales teams. However, these very features can overwhelm new users due to their complexity. Users have noted the steep learning curve as they familiarize themselves with different tools and functions. Moreover, some functions may be underused or ignored altogether because of this complexity, potentially undermining the overall utility of the software.
Costly: While Salesforce Sales Cloud offers comprehensive packages, these can be pretty expensive, particularly for small businesses and startups. The basic packages may not include all the required features, and to access advanced features or add-ons, businesses need to upgrade to a higher, costlier tier. This can put the software out of reach for organizations operating on tight budgets.
Customization difficulty: Salesforce Sales Cloud offers powerful customization options to cater to unique business requirements. However, tailoring these options often requires certain technical knowledge, creating a hurdle for non-technical users. Businesses may need to invest additional resources in hiring technical experts to customize the software to their specific needs.
Slow customer support: Though Salesforce provides a variety of self-help resources and a community forum for support, direct customer support is reported by some users as less than optimal. Issues such as slow response times and difficulties in obtaining practical solutions to complex problems have been highlighted, which can lead to frustrations and operational delays.
Integration challenges: Salesforce Sales Cloud boasts its ability to integrate with many third-party applications. However, users have pointed out that these integrations can sometimes be difficult to set up and maintain. In some cases, compatibility issues can arise, requiring additional troubleshooting or even developer intervention, which can disrupt regular business operations.
The Pros or Advantages of Salesforce Sales Cloud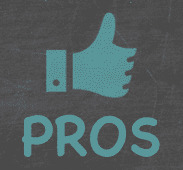 Understanding what this software offers in terms of its capabilities and benefits is critical to making an informed decision. Here are seven key advantages of Salesforce Sales Cloud that you should know:
Comprehensive Feature Set: Salesforce Sales Cloud is not just a CRM; it's a comprehensive suite of sales-focused tools designed to optimize and streamline sales processes. From contact and lead management to opportunity tracking, task automation, and collaborative tools, Salesforce Sales Cloud provides a one-stop solution for sales teams. These rich features help increase productivity, reduce manual work, and foster efficient team collaboration.
Scalability: With Salesforce Sales Cloud, growing businesses don't have to worry about their CRM software keeping pace. Salesforce offers a scalable solution that grows alongside your business. Whether you're adding new sales teams, expanding into new markets, or introducing new products, Salesforce can accommodate these changes smoothly, making it an excellent long-term investment.
Robust Reporting and Analytics: Salesforce Sales Cloud offers advanced analytics and reporting capabilities. Users can generate custom reports, view real-time sales data, and track key performance metrics. This allows for data-driven decision-making, ensuring businesses have a clear understanding of their sales performance and are well-equipped to identify and act on opportunities for growth and improvement.
Integration Capabilities: Salesforce Sales Cloud can seamlessly integrate with various third-party applications, from email marketing software to accounting systems and beyond. This extensive integration capability allows for streamlined operations and efficient data exchange between different business systems, reducing duplication and errors while enhancing productivity.
Customization: Salesforce Sales Cloud offers a highly customizable platform. This means businesses can tailor workflows, dashboards, reports, and other elements to match their unique operational needs. While some users may find these customizations complex, the result is a CRM that aligns perfectly with your specific business processes, improving efficiency and effectiveness.
Cloud-Based: Being cloud-based, Salesforce Sales Cloud provides flexibility and universal accessibility. This means your sales team can access vital customer information, update records, and perform other tasks from any location at any time. This flexibility is especially valuable in today's remote work environment, ensuring seamless operations regardless of your team members' location.
Reliable and Secure: Salesforce is renowned for its high-security standards and robust data protection measures. With Salesforce Sales Cloud, businesses can rest assured that their sensitive customer data is well-protected. Additionally, Salesforce boasts a high uptime rate, ensuring your sales team always has access to the tools and data they need to perform their roles effectively.
Salesforce Sales Cloud Key Features
Salesforce Sales Cloud offers comprehensive features designed to transform how you manage your sales operations. Here are the key features that make it stand out:
Salesforce automation: This feature automates routine tasks, helping to streamline sales processes, increase efficiency, and reduce the risk of errors.
Sales engagement: Salesforce Sales Cloud enables robust interaction and engagement with customers and prospects, thereby enhancing relationship management and boosting sales.
Enablement: With features that help train and empower sales representatives, the platform ensures your team has the skills and tools necessary to succeed.
Sales AI: Leveraging artificial intelligence, Salesforce Sales Cloud provides predictive insights, smart recommendations, and automation capabilities that drive smarter sales decisions and actions.
Sales analytics: This feature provides deep insights and robust reporting capabilities to track sales performance, identify trends, and make data-driven decisions.
Revenue optimization: Salesforce Sales Cloud supports revenue optimization by managing and tracking every aspect of the sales funnel and customer lifecycle, driving increased sales and revenue.
Sales performance management: It helps monitor and manage the performance of individual sales representatives or the entire team, providing insights to recognize top performers and identify areas for improvement.
Team productivity: Salesforce Sales Cloud helps enhance team productivity by centralizing information, streamlining communication, and automating routine tasks, allowing your team to focus more on selling and less on administrative work.
Salesforce Sales Cloud Use Cases
Salesforce Sales Cloud is a versatile platform that can address unique needs and challenges across various industries. It offers tailored solutions to drive efficiency, improve customer engagement, and accelerate growth. Let's explore the different use cases for this software:
Retail: In the dynamic retail industry, Salesforce Sales Cloud can play a pivotal role in providing personalized shopping experiences, managing customer relationships, and tracking sales performance across multiple channels. It can also help retailers better understand customer behavior, preferences, and trends, which are essential for driving sales and customer loyalty.
Financial services: Salesforce Sales Cloud helps financial institutions deliver personalized customer experiences, streamline operations, and enhance compliance. It allows for the management of client relationships and tracking of financial products and offers insights into customer behavior.
Healthcare and life sciences: In the healthcare sector, Salesforce Sales Cloud can manage patient relationships, coordinate care, and maintain regulatory compliance. It enables healthcare providers to improve patient engagement and health outcomes.
Manufacturing: Salesforce Sales Cloud aids manufacturers in streamlining their operations, managing relationships with partners and suppliers, and improving customer service. It provides real-time insights into production processes and customer requirements.
Consumer goods: For consumer goods companies, Salesforce Sales Cloud can help manage complex supply chains, deliver personalized customer experiences, and track sales performance. It helps in better understanding consumer behavior and trends.
Government agencies: Salesforce Sales Cloud helps government agencies engage with citizens, deliver public services more efficiently, and maintain regulatory compliance. It facilitates streamlined communications and greater transparency in operations.
Nonprofits: Salesforce Sales Cloud aids nonprofits in managing donor relationships, tracking donations, and coordinating volunteer efforts. It assists in maintaining transparency and accountability, which is crucial for building trust with stakeholders.
Salesforce Sales Cloud Pricing and Costs
Salesforce Sales Cloud offers a range of pricing plans designed to cater to the diverse needs of businesses, whether you're a startup or an established enterprise. You can even test its features through a 30-day free trial without any credit card or installation requirements. Let's explore the different pricing plans:
Starter: Perfect for getting started quickly, this plan includes sales, service, and email outreach features. It's available for $25 per user every month and billed annually.
Professional: Also known as the CRM for sales, this plan offers comprehensive sales-focused features for $75 per user every month and is billed annually.
Enterprise: This plan includes analytics and API access alongside extensive CRM capabilities for sales, priced at $150 per user every month and billed annually.
Unlimited: The most comprehensive plan, the Unlimited edition, offers advanced sales CRM features, including automation, AI, and development support. It's available for $300 per user every month and billed annually.
Sales Suite: Designed to boost growth, the Sales Suite offers best-in-class solutions for all your sales needs on a single platform. It allows users to save up to 39%, starting at $600 per user every month and billed annually.
We did a great article on Salesforce Sales Cloud Pricing and Costs.
Conclusion
Before integrating it into your business, understanding the pros and cons of Salesforce Sales Cloud is crucial. While its extensive features and scalability are clear advantages, considerations around cost, complexity, and the need for technical expertise for customization must also be factored in. By thoroughly understanding what Salesforce Sales Cloud can offer and where challenges may lie, you can easily decide whether this tool fits your team and business needs.