The Pros and Cons of Using Redbooth Software
Effective task management and communication are vital for any team to complete projects efficiently and achieve desired outcomes. Without proper work and team management, businesses can face various challenges that can hinder their success. These challenges can include missed deadlines, miscommunication, decreased productivity, and low team morale. Poor project management also leads to cost overruns and missed opportunities for growth and innovation. In today's fast-paced business environment, businesses must be able to manage their workflow and communication effectively to remain competitive and achieve their goals.
Project management software like Redbooth can help businesses overcome these challenges by providing a centralized team collaboration and task management platform. Teams can communicate in real-time, track tasks and progress, and share files and documents, all in one place. This allows users to stay on top of their work, collaborate efficiently, and ensure that projects are completed on time and within budget. If you're considering using Redbooth, read on to learn more about its features, use cases, pros and cons, and pricing.
If you find the cost of Redbooth higher than expected, consider exploring AceProject as an alternative option. This tool is not based on the number of users, which means it can help you save a lot of money in the long run.
Redbooth – Project Management Software
Redbooth is a project management software designed to help teams stay organized, communicate effectively, and complete projects faster and easier. With Redbooth, teams can easily make sense of their most important projects by adding and sorting tasks by assignees, due dates, and tags. Collaborating on tasks and threaded conversations is made easy, and teams can start an HD video meeting in just two clicks. Redbooth also offers different views, such as board, list, and timeline, to fit any planning needs.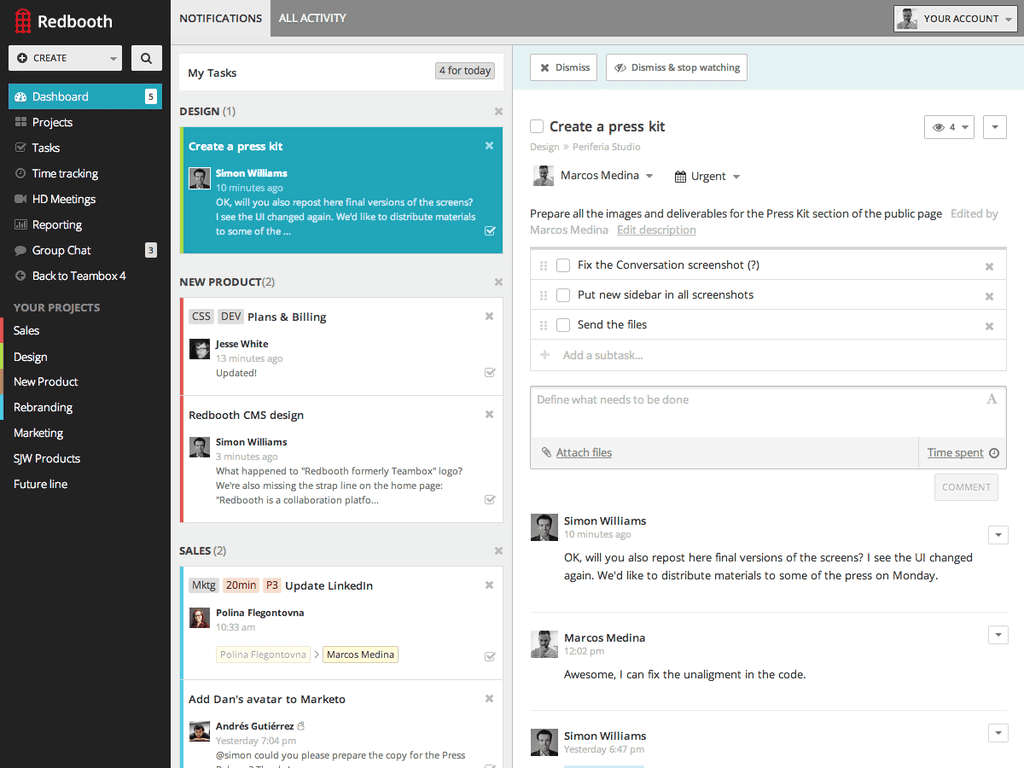 The software helps track productivity through its dashboard and reports, giving teams visibility and control over their projects. With Redbooth, teams can streamline their work processes, stay on top of their tasks, and collaborate more effectively, resulting in better project outcomes and overall team success.
Redbooth Key Features
Redbooth offers a range of features that help teams streamline their workflow processes. Some of the key features include:
Kanban boards: Teams can visualize their workflow and easily move tasks from one stage to another using customizable Kanban boards.
Task transparency with tags: Tasks can be easily categorized and filtered using tags, providing better visibility and transparency across the team.
Dashboards: Teams can stay focused and on track with real-time progress updates and visualizations on their personalized dashboard.
Visual project timelines: Users can create visual timelines to help plan and manage their projects more effectively.
Detailed productivity reports: The software offers detailed productivity reports to help users measure and analyze team performance and identify areas for improvement.
HD video meetings: Teams can conduct high-quality video meetings, share presentations, and collaborate seamlessly using Redbooth's built-in video conferencing tool powered by Zoom.
Workspace Templates: Users can create custom templates to save time and ensure project consistency.
File Sharing: Teams can easily store and share files within the platform, ensuring everyone has access to the latest versions.
Comments and Conversations: Redbooth allows users to communicate and collaborate on tasks using comments and threaded conversations.
Mobile App: The platform offers a mobile app for iOS and Android, allowing users to stay connected and productive on the go.
Redbooth Use Cases
Redbooth is a versatile and scalable project management software that can be tailored to meet the needs of different teams and industries. With over 620,000 teams using Redbooth worldwide and over 1.9 million projects completed, there's no doubt this tool delivers results. Some of the use cases for Redbooth include:
Marketing and creative teams: Redbooth can help marketing and creative teams manage campaigns, content creation, and collaborations with external partners.
IT teams: IT teams can use Redbooth to manage projects, track bugs and issues, and collaborate on development work.
Management teams: Redbooth can help management teams stay on top of their goals, track progress, and collaborate with team members in real time.
Remote teams: Redbooth is ideal for remote teams, allowing them to collaborate seamlessly, stay on top of tasks, and track progress.
Non-profit and education: Non-profit and education organizations can use Redbooth to manage projects and collaborations, track donations and grants, and communicate with stakeholders.
The Cons or Disadvantages of Redbooth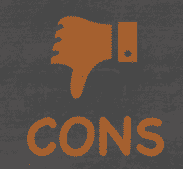 While Redbooth has a lot of great features, there are some unique cons or disadvantages to using it that you should be aware of. In this article, we will take a closer look at some of them.
Limited customization options – While the platform offers a range of pre-built templates and workflows, it can be difficult to adapt these templates to suit your specific needs. This can be frustrating if you have a unique workflow or project structure that you want to implement.
No time tracking feature: This can be a problem if you need to track the time spent on individual tasks or projects. While you can integrate Redbooth with third-party time tracking tools, this can be an extra hassle and expense.
Limited reporting capabilities: While it offers basic reporting features like task completion rates and project timelines, it doesn't have the depth of reporting that some other tools offer. This can be a problem if you need to generate detailed reports for stakeholders or clients.
No budgeting or expense tracking: Redbooth doesn't offer any of these features, which can be a drawback if you need to keep track of project costs. While you can manually enter expenses and track them in the platform, this can be time-consuming and prone to errors.
Limited integrations: The tool's range of integrations is somewhat limited compared to other project management platforms. This poses a challenge if you rely on other tools to manage your workflows and processes.
The Pros or Advantages of Redbooth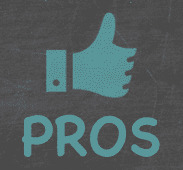 With the above drawbacks in mind, Redbooth offers a range of benefits that should help you decide whether it's the right tool for organizing your work and keeping your team in sync.
User-friendly interface: Redbooth's interface is intuitive and easy to use, even for those who aren't tech-savvy. The platform's layout is well-organized, and users can easily navigate between projects and tasks.
Customizable workflows: Redbooth's customizable workflows allow teams to create processes that fit their specific needs. Users can add custom fields, create task templates, and automate workflows, helping them work more efficiently.
Time-saving features: Redbooth's time-saving features, such as task templates and recurring tasks, help teams save time and stay on top of their workloads. Users can quickly create new tasks based on templates and automatically generate recurring tasks, ensuring nothing falls through the cracks.
Simple-to-use collaboration tools: Redbooth's collaboration tools make it easy for teams to communicate and work together effectively. Threaded conversations allow users to discuss tasks and projects in context, while comments and file sharing ensure everyone has the information they need.
Data-rich visualizations: Redbooth's visualizations, including Kanban boards and Gantt charts, help teams visualize their work and stay organized. Users can easily see the status of tasks and projects, making it easier to identify areas for improvement.
Customer support: Users praise Redbooth's customer support team for their responsiveness and helpfulness. The platform offers several support channels, including email, phone, and live chat, ensuring users can get help when they need it.
Basic integration capabilities: Redbooth integrates with a range of other tools, including Google Drive, Slack, Dropbox, Hubstaff, and Zapier, making it easy for teams to connect and streamline their workflows. Users can customize their integrations to fit their needs, ensuring they have the tools to complete their work.
Customizable dashboards: Redbooth's customizable dashboards allow users to see the most important information to them at a glance. Users can choose which metrics to display, making it easier to track progress and identify areas for improvement.
Cost-effective: Compared to other project management tools, users find Redbooth to be a cost-effective solution that provides excellent value for the price. With its range of features and flexible pricing plans, Redbooth offers a scalable solution that can fit the needs and budgets of different teams and organizations.
Redbooth Pricing and Costs
With Redbooth project management software, you can get started for free with no credit card required and use all of the Business Plan features free for 14 days.
PRO – $9/user/month billed annually. $12/user/month billed monthly. Unlimited workspaces. Time Tracking. HD Video Meetings.
BUSINESS – $15/user/month billed annually. $ 18.75 /user/month billed monthly. Advanced Subtasks. Redbooth for Outlook. Redbooth Predict™.
ENTERPRISE – Customized pricing for your needs. Multi-Org Settings. Success Manager. Volume Discounts.
Recommanded article: Redbooth Plans and Pricing (official website). We also did a great article on Redbooth Pricing and Costs.
Conclusion
Redbooth project management software is a valuable asset for any team that needs to collaborate, manage projects effectively, streamline their team's workflow, and boost productivity. Its features and use cases make it a top choice for many businesses. Ultimately, it's up to you to weigh the pros and cons and decide if it's the right fit for your team.