The Pros and Cons of Using Quickbase Software
With the increasing demand for efficient and cost-effective software, businesses are turning to no-code platforms that empower teams to build and modify applications without the need for extensive programming expertise. This approach not only streamlines the software development process but also enables organizations to be more agile, responsive, and innovative in their approach to problem-solving and meeting customer needs. Companies that build custom software solutions must rely on tools that help easily create, connect, and customize applications.
One popular no-code platform is Quickbase, a powerful and versatile solution for businesses seeking to develop custom applications. As with any technology, Quickbase offers its own unique set of advantages and drawbacks that potential users should consider before diving in. Here, we'll provide more insights into this software so you can decide if it suits your needs.
Quickbase – The #1 No-Code Platform for Managing Unique Projects
Success in 2023 and beyond hinges on simplicity, and Quickbase is the answer for businesses looking to efficiently manage their unique software development projects. By eliminating fragmentation and breaking down sluggish silos, Quickbase's no-code platform allows users to create, connect, and customize enterprise applications that address visibility and workflow gaps without replacing any existing systems. With the ability to streamline processes and improve overall efficiency, Quickbase empowers businesses to achieve greater success through seamless, simplified operations.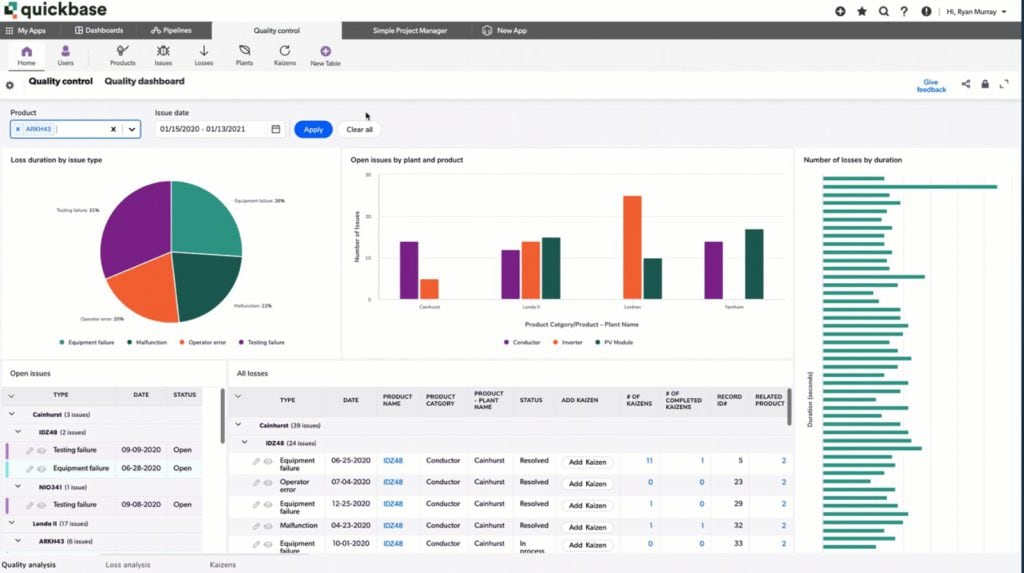 Quickbase's approach is centered around four key principles: collaborative work management, low-code development, citizen development, and operational agility. This combination enables users with varying technical abilities to create tailored solutions for their specific needs while promoting adaptability and innovation. Trusted by industry leaders such as Amazon, Procter & Gamble, CVS Pharmacy, and more, Quickbase has established itself as the go-to no-code platform for businesses seeking to manage their unique projects and thrive in today's fast-paced market.
The Cons or Disadvantages of Quickbase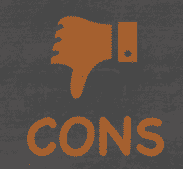 While Quickbase is a great tool for businesses looking to build custom applications, it is crucial to consider some of its drawbacks before deciding if it's worth investing in. Here are some of them:
The steep learning curve in the beginning: Despite its no-code approach, Quickbase can present a steep learning curve for some users, particularly those unfamiliar with database concepts or application development. This initial hurdle may require additional time and training for users to become proficient with the platform.
Limitations with the mobile app: The Quickbase mobile app has some limitations in terms of features and functionality compared to its web-based counterpart. This discrepancy may hinder the seamless user experience for those who rely heavily on mobile devices for their work.
Limited budget and financial management tools: Quickbase does not offer comprehensive budgeting and financial management tools, which may necessitate the use of third-party integrations or alternative solutions for businesses with more complex financial management needs.
Retrieving data from connected tables can be difficult: While Quickbase allows for connections between tables, extracting data from these connected tables can be challenging, particularly for users with limited database knowledge. This can lead to increased complexity in designing and managing custom applications.
Dynamic forms aren't intuitive to set up: Creating dynamic forms that adapt to user input or changing conditions can be complicated within Quickbase. Users may need to spend additional time learning and configuring the platform to create dynamic forms effectively.
No way to export or summarize configuration information: Quickbase currently lacks a simple method for exporting or summarizing configuration information, which can be problematic when managing large-scale applications or migrating to a different platform.
The Pros or Advantages of Quickbase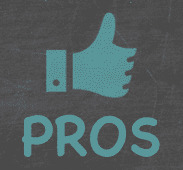 Quickbase has established itself as a popular no-code platform for businesses seeking to develop custom applications, thanks to its numerous advantages. Here are the most notable:
Product support is very responsive: Quickbase offers exceptional product support, ensuring that users receive timely and efficient assistance when encountering issues or seeking guidance. This level of responsiveness promotes a smooth user experience and fosters confidence in the platform.
Large and active user community forum: The Quickbase community forum is a valuable resource for users to connect, share insights, and seek advice from fellow Quickbase enthusiasts. This active community encourages knowledge-sharing and collaboration, making it easier for users to overcome challenges and maximize the platform's capabilities.
Customizable dashboards are a lifesaver: Quickbase's customizable dashboards enable users to create tailored, visually appealing interfaces that cater to their specific needs. These dashboards provide a centralized overview of critical data, streamlining decision-making and overall productivity.
Powerful reporting and analytical capabilities: Quickbase offers robust reporting and analytical tools that allow users to gain valuable insights into their data. These features enable businesses to make data-driven decisions, identify trends, and optimize their operations.
Pipelines offer lots of third-party integrations: With Quickbase Pipelines, users can seamlessly integrate with various third-party applications and services, enhancing the platform's functionality and versatility. These integrations expand the possibilities for automation and streamline workflows across multiple platforms.
Offers varying levels of use/business access: Quickbase provides varying levels of access and permissions, enabling businesses to maintain security and control over their data. This feature ensures that users can access the information and tools they need while keeping sensitive data protected.
Smart Build feature for creating new tables and fields: The Smart Build feature simplifies the process of creating new tables and fields, allowing users to quickly and easily add or modify elements within their applications. This streamlined approach saves time and reduces the complexity associated with application development.
Quickbase Key Features
Quickbase is a versatile no-code platform that offers a wide range of features designed to streamline business processes and improve overall efficiency.
Project management: Quickbase simplifies project management tasks by providing tools to plan, track, and execute projects effectively, ensuring timely delivery and alignment with business goals.
Work order management: The platform streamlines work order management, making it easy to create, assign, and track work orders, ultimately boosting productivity and minimizing downtime.
Budgeting & finance: Quickbase offers basic budgeting and financial management tools, enabling businesses to monitor expenses, revenues, and overall financial health.
Resource management: Efficiently allocate and manage resources, such as personnel, equipment, and materials, with Quickbase's resource management features, ensuring optimal utilization and minimizing waste.
Subcontractor management: Quickbase simplifies subcontractor management, allowing businesses to track subcontractor performance, manage contracts, and ensure compliance with industry standards and regulations.
Portfolio management: With Quickbase's portfolio management tools, users can evaluate and prioritize projects, aligning them with strategic objectives and making informed decisions about resource allocation.
Contract management: Quickbase facilitates contract management by providing a centralized platform for storing, tracking, and managing contracts, ensuring that all parties remain informed and compliant.
Site selection & evaluation: The platform supports site selection and evaluation processes by providing tools to assess and compare potential locations, allowing businesses to make informed decisions based on factors such as cost, logistics, and market demand.
Quickbase Use Cases
Quickbase, recently named "Best in Business for 2022 – Software as a Service" by Inc. Magazine, is designed to cater to the unique needs of various industries. In this section, we will briefly highlight some of the key use cases of Quickbase across diverse sectors, demonstrating its adaptability and wide-ranging applicability.
Construction: Quickbase streamlines construction project management, work order tracking, and subcontractor coordination, ensuring timely completion of projects and efficient resource allocation.
Government: Government agencies benefit from Quickbase's secure platform, using it for efficient project management, budgeting, and collaboration across departments and agencies.
Healthcare: Quickbase enhances healthcare operations through improved patient data management, streamlined workflows, and efficient resource allocation, ultimately contributing to better patient outcomes.
Manufacturing: The platform helps manufacturing companies manage production schedules, inventory, and quality control, ensuring smooth operations and timely delivery of products.
Real estate: Quickbase simplifies real estate processes, from property listing and client management to contract administration and property maintenance.
Property management: Property managers use Quickbase to track and manage tenant information, maintenance requests, and financial data, ensuring smooth operations and improved tenant satisfaction.
Solar: Quickbase assists solar companies with project management, site evaluation, and resource allocation, ensuring efficient installation and maintenance of solar energy systems.
Education: Educational institutions leverage Quickbase to manage student data, streamline administrative processes, and improve collaboration among staff, ultimately enhancing the educational experience for students.
Quickbase Pricing and Costs
Quickbase offers a range of pricing plans designed to cater to businesses of all sizes, from growing teams to large enterprises.
Team: Starting at $30 per user per month, billed annually with a minimum of 20 users, the Team plan is an ideal starting point for growing teams.
Business: The Business plan is designed for organizations managing people and complex processes. It's priced at $50 per user per month, billed annually with a minimum of 40 users.
Enterprise: For enterprise-wide, interconnected use cases, Quickbase offers a fully customizable Enterprise plan. This plan comes with custom pricing.
Conclusion
Quickbase is a worthy investment for teams and businesses seeking a simple-to-use no-code platform to develop custom applications and streamline operations. By understanding the pros, cons, key features, use cases, and pricing options, you can decide whether Quickbase is the right fit for your business. Ultimately, investing in this software can help you unlock greater efficiency, improve collaboration, and drive innovation, leading to long-term success.