The Pros and Cons of Using RescueTime Software
Whether you're a creative expert, remote worker, project manager, or C-Suite executive, time management is key to efficient productivity in your professional life. However, staying on top of your game can be challenging when distractions are constantly present. This is where time-tracking software like RescueTime comes in. By monitoring how you spend your time on the computer, RescueTime aims to help users improve their productivity, stay focused, and achieve their goals.
While RescueTime can be an effective tool for managing your time and increasing productivity, it has drawbacks. Learning more about its strengths and weaknesses, features, uses cases, and pricing will help you decide if it fits your time-tracking needs.
We suggest using AceProject if you're seeking a project management software with more extensive features, including time tracking capabilities.
RescueTime – Fully Automated Time Tracking Software
RescueTime is a fully automated time-tracking software that helps users increase their productivity and manage their time more efficiently. It tracks the time spent on various applications and websites on your PC or Mac and provides detailed reports on how you're spending your time. You can set daily goals and receive alerts when you're spending too much time on distractions.
The software also provides insights into your work patterns and offers personalized recommendations to help you optimize your workflow. Take control of your time and become more productive than ever, just like millions of other users who trust RescueTime's award-winning software.
The Cons or Disadvantages of RescueTime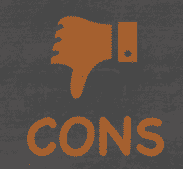 While RescueTime is a popular time-tracking software, there are some cons that users should be aware of before deciding to use this software:
Assigning recorded activities to projects can be challenging: One of the downsides of RescueTime is that it can be challenging to assign recorded activities to specific projects. This can be particularly problematic for individuals who work on multiple projects simultaneously and need to track their time accurately.
Lack of detail in reporting: Another issue with RescueTime is that the reporting lacks detail. While the software does provide insights into how users spend their time, the reports can be vague and not provide the level of detail required for some users.
It can be better with more reports in the free plan: The free plan of RescueTime offers a limited number of reports, which can be a drawback for some users. More reports would help individuals gain deeper insights into their work patterns.
The mobile app can be improved with more features: The mobile app of RescueTime can be improved with more features. Currently, it offers limited functionality and doesn't provide the same level of detail as the desktop version.
API capabilities are very limited: Another drawback of RescueTime is that its API capabilities are very limited. This can be problematic for users who want to integrate RescueTime with other software tools.
Pricing plans are not transparent on the website: The pricing plans of RescueTime are not transparent. Users need to contact the company to get information on the pricing plans, which can be inconvenient.
The Pros or Advantages of RescueTime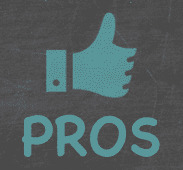 RescueTime offers a wide range of capabilities to help users effectively manage their time and improve their work habits. Its most important benefits include the following:
Automatic time tracking: This eliminates the need for manual input, allowing users to focus on their tasks without constantly monitoring their progress. This saves time and accurately records time spent on different activities.
Simpler active time management coaching: This feature provides users with personalized coaching and guidance to help them manage their time more effectively. It makes it easier for users to stay on track and develop better time management habits.
Works seamlessly and quietly in the background: RescueTime operates unobtrusively in the background without disrupting your workflow. This allows you to concentrate on your tasks while the software gathers valuable data to help you understand and improve your productivity.
Real-time insights and guidance to improve work habits: RescueTime offers real-time insights into your work habits, providing valuable guidance to help you identify areas for improvement and adopt more productive practices.
Provides overall productivity score: With RescueTime, you receive an overall productivity score that measures how efficiently you are using your time. This helps you evaluate your performance and set goals to improve your productivity.
New Focus Work Goal and Focus Zone feature: These new features allow users to set specific goals for focused work and create dedicated time blocks for concentrating on high-priority tasks. This enhances productivity by minimizing distractions and encouraging more focused work.
Easy to limit unproductive activities: RescueTime makes identifying and limiting time spent on unproductive activities simple. By setting limits on these tasks, users can ensure they are focusing their time and energy on what truly matters.
Detailed reports for work balance: The software provides comprehensive reports that help users analyze their work habits and balance work and personal life. These insights can help users make necessary adjustments to maintain a more balanced and fulfilling lifestyle.
RescueTime Key Features
RescueTime's capabilities are made possible by its unique features that help users optimize their work habits and maintain focus throughout the day. Its key features include:
Daily Focus Work goal: Set specific, daily goals for focused work to ensure you're dedicating adequate time to high-priority tasks.
End-of-day summaries: Review your daily progress with end-of-day summaries, which provide insights into your time management and productivity.
Focus Sessions: Supercharge your focus with dedicated time blocks to concentrate on important tasks, minimizing distractions and boosting productivity.
Smart focus measurement tool: Analyze your focus patterns and identify areas for improvement using this intelligent tool.
Automatic time-tracking: Save time and effort with automatic time-tracking, which accurately records your activities without manual input.
Distraction blocking: Limit unproductive activities and stay focused by blocking distractions, ensuring you remain on task and work more efficiently.
RescueTime Use Cases
RescueTime has been helping businesses and individual users take control of their time for over 15 years. With over 2 million users, 100k+ monthly blog readers, and 3 billion hours logged, RescueTime has remained a favorite for many companies, including The Guardian, Wired, Harvard Business Review, LifeHacker, and The New York Times. Here are five key use cases of RescueTime:
Time management optimization: Users can better understand how they spend their time, allowing them to identify inefficiencies and improve their daily routines.
Enhancing productivity: By setting goals, tracking progress, and minimizing distractions, users can boost their overall productivity and focus on their most important tasks.
Work-life balance: RescueTime's detailed reports enable users to analyze their work habits and make necessary adjustments to maintain a healthy work-life balance.
Team management and collaboration: Businesses can use RescueTime to monitor and improve their teams' time management and productivity, fostering collaboration and better project management.
Personal and professional development: Users can leverage RescueTime's insights to set personal and professional goals, track their progress, and develop better habits, ultimately leading to growth and success in their careers.
RescueTime Pricing and Costs
RescueTime offers a variety of pricing options to suit the needs of different users, including a free trial that allows potential customers to explore the software's features before committing to a subscription. As the specific pricing details are not readily available on their website, it is recommended to contact RescueTime directly for the most accurate and up-to-date information on their pricing plans. This will ensure you choose the best option for your individual or business requirements.
Conclusion
RescueTime is a worthy investment for individuals and businesses seeking to optimize their time management, enhance productivity, and achieve a healthy work-life balance. The above pros and cons provide valuable insights that empower users to make informed decisions and develop better work habits. By leveraging these insights, you can decide if you need this tool so you can unlock your full potential and achieve personal and professional growth.