The Pros and Cons of Using Toggl Plan Software
The importance of investing in reliable team project and work planning tools cannot be overstated, as they are essential to ensuring productivity, efficiency, and success. As organizations expand and projects become more intricate, managing scheduling conflicts, avoiding missed deadlines, and preventing team burnout become increasingly challenging. Relying on basic tools like Google Sheets may work for smaller teams, but as your organization grows, you'll need more robust solutions to keep everyone on track.
However, the last thing you want is to invest time and resources in a complex project management tool that takes weeks to learn and master. In this article, we'll explore Toggl Plan software—a middle-ground solution that offers simplicity without sacrificing essential features. We will delve into the pros and cons of using Toggl Plan, its features, use cases, and pricing to help you decide whether it's the right fit for your organization's needs.
If you feel Toggl Plan's pricing is too high for your budget, consider looking at AceProject. By charging per project instead of per user, this software offers the potential for significant cost savings.
Toggl Plan – Team Project & Work Planning Tool
Toggl Plan is a powerful team project and work planning tool designed to help you deliver projects on time and stress-free. Its visually appealing and user-friendly interface allows you to easily plan your team's projects, track progress, and maintain a healthy workload using drag-and-drop timelines. Ideal for teams that seek more granularity in their planning, Toggl Plan ensures streamlined work plans, more profitable projects, and an overall happier team dynamic.
By using Toggl Plan, you can keep your team satisfied with a balanced workload while simultaneously delighting clients with punctual project delivery. This versatile tool not only simplifies work planning but also fosters a productive work environment that promotes the timely completion of tasks. Experience the benefits of Toggl Plan and see how it can transform your team's efficiency and productivity for the better.
The Cons or Disadvantages of Toggl Plan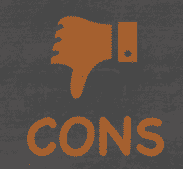 While Toggl Plan offers a host of features that streamline work planning and team collaboration, it is important to consider some of the cons associated with using this software:
No version history: Toggl Plan does not provide a version history, which can create room for errors and make it challenging to track changes made by team members. The lack of version control can lead to difficulties in reverting to previous versions of a project plan if needed.
Less versatile mobile app: Although Toggl Plan offers a mobile app, it may not be as versatile or feature-rich as the desktop version. This limitation can affect users who rely heavily on mobile devices for work planning and task management.
Adding people to an account can be cumbersome: The process of adding new team members to a Toggl Plan account may be more time-consuming and complicated than desired, potentially hindering the onboarding experience.
Limited export options: Users have expressed the desire to export schedules and task lists, but Toggl Plan currently lacks this functionality. This limitation can make it challenging to share information with external stakeholders or to integrate it with other tools that require data imports.
Difficulty with bulk actions: Performing bulk actions on multiple tasks is not as easy as it could be in Toggl Plan. This shortcoming can lead to inefficiencies when trying to make large-scale changes or updates to a project plan.
Limited third-party app integrations: While Toggl Plan does integrate with some third-party apps, users have expressed the need for more extensive integrations. Expanding these integrations would allow for seamless data exchange between Toggl Plan and other popular tools, enhancing the overall user experience.
The Pros or Advantages of Toggl Plan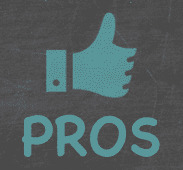 Toggl Plan offers a variety of pros that make it an appealing choice for organizations seeking an effective work management tool. Key advantages of using Toggl Plan include:
Beautifully simple work management: Toggl Plan features a visually appealing and user-friendly interface that simplifies work management, making it easy to navigate and understand for users of all experience levels.
Straightforward, easy-to-use system: The software's intuitive design allows users to quickly grasp its functionalities, reducing the learning curve and making it accessible to team members with varying levels of technical expertise.
Worry-free time tracking: Toggl Plan offers efficient time tracking capabilities, enabling teams to accurately monitor and allocate their time, ensuring projects stay on schedule and resources are used effectively.
Easier and more efficient reporting/billing: The software streamlines reporting and billing processes, allowing users to quickly generate accurate reports and invoices, saving time and reducing the likelihood of errors.
Competitive pricing: Toggl Plan is fairly priced compared to its competitors, providing a cost-effective solution for teams seeking a comprehensive work management tool without breaking the bank.
Structured project management: The software allows users to set up proper structures for different projects and assign tasks to team members, promoting organization and clarity in the project management process.
A broader view of project lifecycles: Toggl Plan offers a comprehensive view of each project's lifecycle, enabling users to track progress, manage resources, and make informed decisions based on real-time data.
Toggl Plan Key Features
Toggl Plan is a comprehensive yet user-friendly solution that simplifies work planning and keeps your team on track. It makes work planning a breeze with these core features:
Drag-and-drop scheduling: Effortlessly create unlimited project timelines and schedule, assign, and track tasks on the timeline with just a few clicks. Task cards in Toggl Plan come with attachment, checklist, and feedback icons for easy organization and collaboration.
Clear overview of team plans: Gain visibility into your team's work schedule all in one place. Schedule tasks without any conflicts with other projects, employee time off, or scheduled public holidays, thanks to Toggl Plan's intuitive drag-and-drop functionality.
Efficient task collaboration: Streamline communication across your team by keeping all task information in one place. Toggl Plan allows for file attachments, checklists, and feedback, ensuring that everyone stays informed and on the same page.
Project planning, resource planning, and task management: Toggl Plan covers all aspects of work planning, from organizing projects to allocating resources and managing tasks effectively.
Toggl Plan Use Cases
Toggl Plan is designed for small, fast-moving teams looking to switch to smarter planning. It is an ideal solution for creative agencies that need to deliver projects on time without being overwhelmed, consultancies that need to balance workloads and meet deadlines without burnout, and implementation teams that need to implement projects on time with clear planning.
It offers a variety of use cases that cater to the diverse needs of these organizations, including:
Remote work: Toggl Plan helps bring clarity to work, manage distributed teams, and keep them connected regardless of their location.
Project management: The software makes creating project plans, tracking task progress, delivering projects on time, and managing your team effortless.
Project planning: Develop detailed task-level plans for your projects, track daily milestones, and manage all your resources on a simple timeline.
Product timeline: Collaborate and create visually appealing project timelines in minutes, offering a quick overview of week, month, or year progress.
Task management: Build task workflows, set due dates, prioritize tasks, and organize them in lists for efficient completion.
Team Collaboration: Work together on tasks with multiple team members, add file attachments, and share ideas via task comments.
Calendar planning: Create shared project and team timelines to bring clarity to work by understanding team responsibilities and timelines.
Team calendar: Develop a shared team timeline to visualize work allocation, availability, and vacation schedules.
Visual planning: Collaborate on beautifully designed and color-coded drag-and-drop timelines for efficient project planning.
Gantt Chart: Craft high-level project roadmaps, task plans at different levels, track project delivery milestones, and share delivery timelines with clients.
Kanban boards: Visualize project progress and move tasks from "to-do" to "done" with drag-and-drop Kanban boards.
Idea boards: Encourage creativity by capturing, discussing, organizing, and refining ideas with user-friendly idea boards.
Visual management: Gain clear visual cues for project management, task progress, and team workloads with easy-to-use timelines and boards.
Product roadmap: Design and share comprehensive product roadmaps, identify risks, track milestones, and manage the availability of your team.
Toggl Plan Pricing and Costs
Toggl Plan offers a cost-effective and flexible pricing structure, allowing users to test the software before committing to a paid plan. No credit card is required, and you can start with a free 14-day trial.
Team Plan: This plan is designed for small teams that require simple work management along with visual project and resource planning. The Team plan costs $8 per user per month and provides an ideal solution for streamlining team collaboration and project organization.
Business Plan: The Business plan is perfect for teams that collaborate with external stakeholders and need to export project data for reporting purposes. Priced at $13.35 per user per month, this plan offers additional features tailored to the needs of growing businesses and organizations.
During the free 14-day trial, you'll have access to all the features included in the Team plan. Once the trial period is over, you can choose the subscription plan that best suits your requirements, ensuring you receive the right set of features to support your team's unique needs. We did a great article on Toggl Plan Pricing.
Conclusion
Investing in Toggl Plan is a strategic move that will undoubtedly enhance your business's project and time management capabilities, helping you achieve better results, maintain a healthy work-life balance for your team, and exceed client expectations. With the above insights, you can make a more informed decision on whether this is the right tool to transform how you work.