Top 5 Best Ways to use Trello for your Content Strategy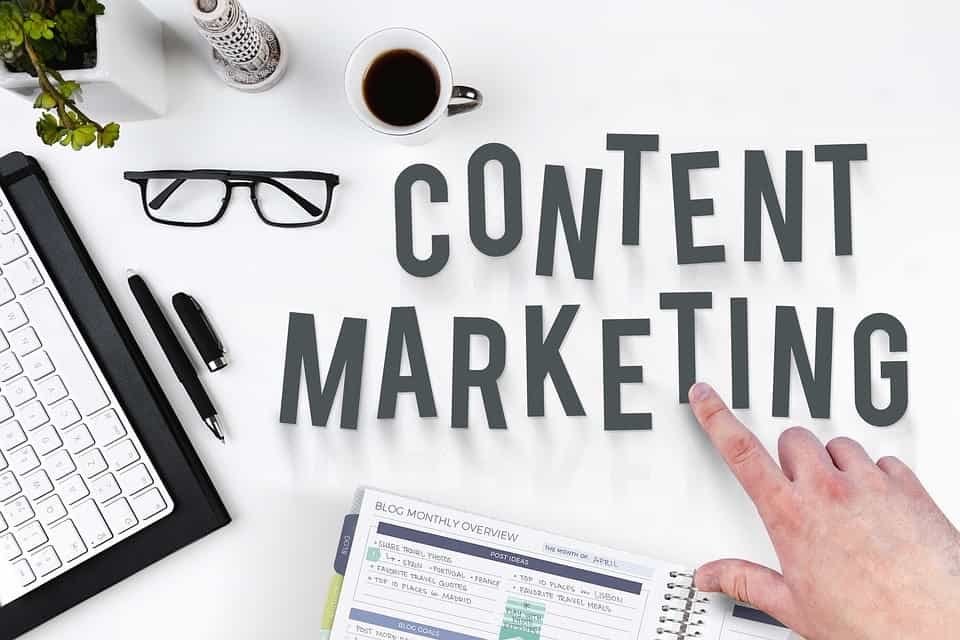 Did you know that up to 63% of businesses don't have a documented content strategy? That's according to recent research from the Content Marketing Insititute. Companies with a streamlined strategy are more likely to succeed in their content marketing efforts.
Without an effective content strategy, achieving your goals will just be a matter of luck, and you risk wasting all your time, money, and team effort. But the truth is, staying organized and managing your content strategy can be a significant, time-consuming task.  
You'll need a better roadmap if you create, manage, and execute a content strategy. Trello makes it easy for you to stay organized, aids in collaboration, and makes producing new content easier. Here's how to successfully use Trello for your content strategy.
Recommended article: Bridge24 – Professional Reporting and Exporting Tools for Trello
What is a Marketing Content Strategy?
A marketing content strategy is a plan for creating and distributing content that helps to achieve specific marketing goals. It involves identifying the target audience, understanding their needs and interests, and creating content that addresses them. The strategy also consists in selecting the proper channels for distributing the content, such as social media, email marketing, or blog posts, and determining the frequency and timing of the content distribution. A successful content marketing strategy can increase brand awareness, drive traffic to a website, and generate leads or sales.
1. Set the Content Marketing Mindset in Motion
The first step in creating a content strategy is defining your goals and target audience. Trello makes content planning and time management easy for you. Whether you're working on the content strategy on your own or with a team, Trello enables you to create well-defined boards, lists, and cards to set your content strategy in motion.
What's your intention in creating a blog? What's your monthly theme? Are you only targeting people looking for information or those with butter interest? By defining the goal of your content, you know what to expect from your content and what tone the content should be. 
2. Brainstorm Ideas and Identify Content Types
Once you've defined your goals, content theme, and audience, you can now collaborate with your team and brainstorm ideas on Trello. For instance, if you're working on a new content strategy for a client, you can:
Assign keyword research to one team member
Assign competitor analysis to another member
Collaborate on topics and content types as a team
Classify each idea in its proper format
Collaborate on content angles and primary messaging as a team
Since everyone on a marketing team has unique skill sets, you can use the power of Trello to assign specific tasks under well-defined boards. This way, you can identify topics and content types that appeal to more audience groups and target people at all buying cycle stages. 
3. Build an Editorial Calendar
Now that you've used Trello to classify each topic and content type, it's time to build an editorial calendar to align your content with your marketing strategy. The good thing is, you can find many editorial calendar samples and copy and edit for use right on the Trello platform for managing your content marketing plan.
As part of your content strategy, you'll want to know exactly when you want to publish content on each platform you want to use. Lack of planning is a huge mistake, so you must have a content calendar to schedule all your content. Here's how to do it:
Create a new Trello board and name it the Editorial calendar
Add lists to your board that contain different types of content
Start adding editorial content as cards to your list
Using an editorial calendar for your content strategy results in higher quality content, more consistency, more control, and more collaboration in the planning and scheduling of posts.  
4. Assign Work To Your Team and Add Resources
Trello allows you to assign content to your team and set due dates. You can add team members to specific cards, checklists, due dates, comments, and other resources. This is helpful when you have a team collaborating on the content strategy. 
You can request your writers to create an outline first before proceeding. Every additional detail in your Trello cards should make it easier to coordinate content creation. With a streamlined way to assign content and oversee current progress and real-time submissions, you can work on other tasks to ensure a smooth workflow. 
5. Content Submission and Final Analysis
Trello offers a wide range of content submission features, including uploading your content to your CMS system, scheduling publishing, and content sharing on social media. You can also include other workflows for SEO, inbound strategies, conversion rate optimization, and analytics in your content strategy before publishing.
Trello also allows integration with other feature-rich tools like Bridge24, which offers professional reporting and exporting tools for Trello. This tool helps you create customizable reports and Interactive Charts for Trello in high-quality printable formats that you can analyze with your team to measure the effectiveness of your content strategy.
Conclusion
When you think of how time-consuming it is to juggle different tasks in a content strategy workflow, streamlining the process would be much easier when you use a project management software like Trello. Trello helps in making sure that everything gets done faster and stays organized on a simple platform.
Recommended article: How to Use Trello to Streamline Your Content Marketing