The Pros and Cons of Using Todoist Software
Effective task management is one of the best practices for maintaining a healthy work-life balance and staying on top of personal and professional responsibilities. With the constant influx of information, deadlines, and commitments, it's easy to become overwhelmed and lose track of priorities. That's why finding the right task management tool is essential for helping you stay organized, focused, and in control of your daily agenda. One tool that delivers on this is Todoist, a powerful task management software designed to streamline your tasks and make your life easier.
As with any tool, Todoist comes with its own set of pros and cons, which can make it the perfect solution for some and less than ideal for others. In this article, we will explore the advantages and drawbacks of using Todoist, as well as its features, use cases, and pricing, so you can make an informed decision about whether it's the right choice for your unique task management needs.
If you are looking for more advanced project management features, check out AceProject as an alternative. It is cost-effective because it is not priced per user.
Todoist – The Ultimate Task Management Software
Todoist is here to revolutionize the way you organize your work and life. As the world's #1 task manager and to-do list app, Todoist provides an intuitive and user-friendly platform that enables you to quickly start collaborating and efficiently execute even the most ambitious plans. By helping you become more focused, organized, and calm, Todoist empowers you to take control of your tasks and responsibilities with ease.
Developed by a fully remote, independent, and bootstrapped team of over 100 people across 30+ countries, Todoist is committed to promoting a more balanced and fulfilling way to work and live. This dedication to sustainability and work-life harmony has garnered the trust of leaders from some of the world's most renowned organizations, such as Facebook, Netflix, and NASA. With Todoist, you can rest assured that you're in good company as you embark on your journey toward a more organized and focused life.
The Cons or Disadvantages of Todoist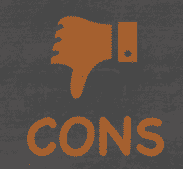 While Todoist offers a wide range of features and use cases, it is essential to also consider its limitations. Here, we will discuss some of the cons associated with Todoist in detail:
Limited tools and integrations: Todoist could benefit from more extensive integration with other software, allowing users to streamline their workflow further. Although it does offer some integration options, expanding these capabilities would provide users with a more comprehensive and cohesive experience.
Overwhelming for new users: The platform can be overwhelming for new users due to its array of features and options. While this versatility is generally an advantage, it may require a learning curve for those unfamiliar with task management tools, potentially hindering initial productivity.
Syncing and notification delays: Some users have reported delays with app syncing and notification features. These issues may lead to a less seamless experience, particularly for teams working on collaborative projects that require real-time updates and communication.
Limited app settings and configuration options: Todoist's app settings and configuration options are somewhat limited, which may restrict customization and hinder the user's ability to tailor the software to their unique preferences and requirements.
Reminders exclusive to the paid version: In Todoist, reminders to track tasks are available only in the paid version, limiting the functionality of the free tier. Users who depend on reminders to stay on top of their tasks may need to consider upgrading to a premium subscription or exploring alternative task management solutions that offer this feature in their free version.
The Pros or Advantages of Todoist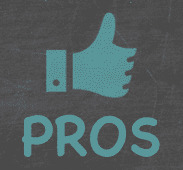 In this section, we will delve into some of the key pros of Todoist, which contribute to its popularity and effectiveness:
Detailed and clean interface: Todoist's interface is well-designed, offering a clean and visually appealing layout that makes it easy to navigate and manage tasks. The attention to detail in the design ensures that users can quickly locate and interact with the features they need.
Easy planning and scheduling: The software makes it simple to plan and schedule multiple tasks at once, streamlining the process of organizing your day or week. This feature is particularly beneficial for busy individuals or teams juggling multiple responsibilities.
Effortless project planning and implementation: Todoist makes planning and implementing projects a breeze, offering a comprehensive set of tools that enable users to break down complex projects into manageable tasks and subtasks. This feature helps to ensure that projects are completed on time and according to plan.
Advanced to-do creation and editing: Todoist allows users to create and edit tasks at an advanced level, providing options for customization and organization, such as priority levels, labels, and filters. This flexibility enables users to tailor their task lists to their unique needs and preferences.
Organizational features: Todoist offers an array of features that help users stay organized, such as recurring due dates, reminders, and templates. These tools make it easier to manage tasks and ensure that nothing falls through the cracks.
Multiple to-do list groups for different projects: Todoist allows users to create multiple to-do list groups for various projects, facilitating organization and making it easier to keep track of tasks and progress across multiple initiatives. This feature is especially beneficial for users managing several projects simultaneously, as it helps to maintain a clear overview of the tasks at hand.
Todoist Key Features
Todoist is a feature-rich task management software with many functionalities to help you stay organized, focused, and efficient. In this article, we will briefly explore some of Todoist's key features that make it such an invaluable tool:
Centralized admin: Todoist offers a centralized admin panel for effortless management of projects, team members, and permissions, ensuring a smooth and efficient workflow.
Activity log: Keep track of task history and monitor your team's progress with a detailed activity log, enabling you to identify bottlenecks and make data-driven decisions.
Visualize productivity: Gain valuable insights into your performance through visual productivity charts, making it easy to track and improve your efficiency over time.
File uploads: Enhance collaboration by attaching files directly to tasks, providing instant access to relevant documents for team members.
Comments and notifications: Facilitate communication with real-time comments and notifications, keeping everyone on the same page and up to date on task developments.
Automatic backups and 24/7 data sync: Safeguard your data with automatic backups and continuous syncing across devices, ensuring your task list is always current and accessible.
Recurring due dates: Set and manage recurring due dates for tasks, helping you stay on top of regular commitments without missing a beat.
Reminders and email connectivity: Receive timely reminders and integrate your email inbox with Todoist, making it easy to create tasks from emails and never forget important deadlines.
Priority levels, labels, and filters: Organize tasks using priority levels, labels, and filters, allowing you to quickly identify the most pressing tasks and focus on what matters most.
Templates: Kickstart your team's next project with customizable templates, providing a solid foundation for efficient project planning and execution.
Todoist Use Cases
Todoist is a versatile task management tool that caters to a wide range of use cases, helping over 30 million people worldwide to organize billions of tasks for work, education, and personal life. With more than 300,000 reviews on the App Store and Google Play, individuals and teams from leading companies like Amazon, Adobe, Disney, Shopify, and Apple trust Todoist for their projects, productivity, and peace of mind. Learn more about its use cases:
Meeting agenda: Organize and manage meeting agendas to ensure a smooth and productive flow of discussions.
Employee onboarding: Streamline the onboarding process for new employees, making it easier to integrate them into the team.
Client management: Keep track of client interactions, tasks, and deadlines to ensure a seamless client experience.
Event planning: Coordinate and manage all aspects of event planning, from scheduling to logistics.
Marketing & sales: Organize and prioritize marketing and sales initiatives to drive growth and maximize efficiency.
Creative: Manage creative projects and collaborations, ensuring timely completion and high-quality output.
Personal: Stay on top of personal tasks and goals, fostering a healthy work-life balance.
Support: Efficiently manage and prioritize support tickets, providing a responsive and organized approach to customer service.
Design & Product: Collaborate on design and product development projects, keeping everyone on track and focused.
Boards: Organize tasks and projects visually with boards, facilitating a clear overview of progress and priorities.
Development: Streamline software development workflows, ensuring timely delivery of features and bug fixes.
Education: Manage educational projects and assignments, enabling students and educators to stay organized and focused.
Work management: Oversee and manage all aspects of work, from individual tasks to team projects, ensuring optimal productivity and effectiveness.
Todoist Pricing and Costs
Todoist offers a tiered pricing structure to accommodate the needs of different users, from individuals to teams. Here's a brief overview of the pricing and costs:
Free – For starters: At US$0, the free tier is ideal for users looking to explore Todoist's basic functionalities without any financial commitment.
Pro – For power users: Priced at US$4 per month when billed annually or US$5 billed monthly, the Pro plan offers additional features and capabilities, catering to users seeking a more robust task management experience.
Business – For teams: For teams that require collaborative tools and advanced features, the Business plan costs US$6 per user per month, billed annually, or US$8 billed monthly.
We did a great article on Todoist Pricing.
Conclusion
In essence, a task management tool like Todoist acts as a reliable partner, handling everything from planning and scheduling to execution and tracking. By taking the complexity out of managing tasks and projects, Todoist allows both businesses and individuals to focus on what truly matters – achieving their objectives and enjoying a more balanced, fulfilling life. Learning these insights helps you decide whether this tool fits your needs.