The Pros and Cons of Using Wrike Software

To achieve their business objectives, companies require a well-defined plan to guide them from their current position (point A) to their desired destination (point B). Project management serves as an effective tool to facilitate this process. Nevertheless, project management is a structured discipline that involves a sequence of steps or processes, encompasses various activities, adheres to best practices, and demands resources and coordination. The complexity of a project determines the intricacy of these elements.
The use of project management software facilitates the adoption and implementation of project management practices. For instance, Wrike simplifies planning, scheduling, task assignment, monitoring, and team building for project teams. Furthermore, web-based project management platforms enable team members to easily share relevant information, such as documents, schedules, and contacts. Project managers can accurately track time, expenses, and resources, assess the project's status and measure its progress using these tools.
If you feel Wrike's pricing is too high for your budget, consider looking at AceProject. By charging per project instead of per user, this software offers the potential for significant cost savings.
Wrike Project Management Software
Wrike is an acclaimed project management and collaboration platform that operates through the cloud. It was introduced in 2006 and has since expanded to include over two dozen tools and features, including folders and projects, task management, document collaboration, interactive Gantt charts, time and budget tracking, and project reporting. Wrike enables project teams to structure and supervise their work, collaborate with colleagues, and report on progress achieved. Additionally, the software integrates with various productivity applications, including Salesforce, Tableau, Microsoft Teams, OneDrive, Gmail, Google Drive, Github, Jira, Slack, and others.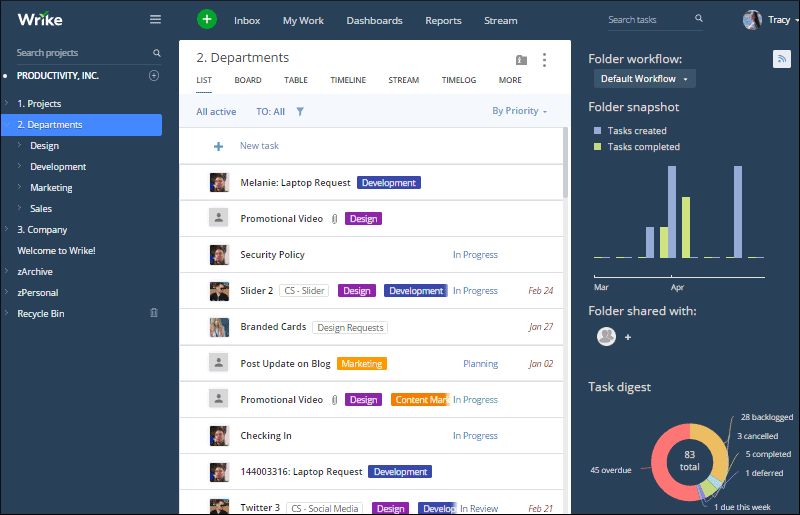 The Cons or Disadvantages of Wrike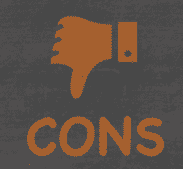 Wrike users have reported the following missing features or poor performance:
Lack of a note-taking tool: Users desire a tool to easily jot down notes and access them whenever needed.
Expensive for solo users or small teams: While Wrike offers a free plan, it includes only basic features. The more useful features are available in higher premium plans that may be too costly for individuals or small teams.
Delayed notifications from some integrations: Integrations with apps such as Outlook can delay notifications by over an hour. This requires users to continuously monitor their inboxes and Wrike or risk missing critical project conversations.
Unchangeable default filter: The default task status filter hides completed tasks, and users must manually change the filter to include them. This creates difficulty in navigating and viewing tasks.
Lack of a chat option: While Wrike allows comments on tasks within the context of work, users have to rely on third-party integrations such as Slack for easier communication.
The Pros or Advantages of Wrike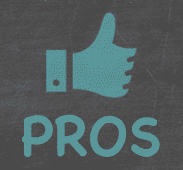 On the flip side, many users appreciate the numerous benefits that Wrike offers their team:
Improved visibility: Wrike's reporting tools enable team leaders to quickly understand team members' workloads and the project's status.
Flexible project templates: Teams can save time by customizing templates for similar projects, eliminating the need to start from scratch.
Powerful proofing tool: Wrike serves as an ideal central workspace for teams requiring collaboration and directs commenting on task elements such as PDF files, Word docs, videos, and other digital assets.
Easy-to-use task management: Project managers can easily assign tasks to team members and involve external partners using Wrike.
Impressive Gantt chart: Wrike's interactive Gantt chart is one of its most impressive features. The dynamic timelines overview the project's progress, including the work scope and dependencies. It also includes critical path analysis, can function across multiple projects, and can import MS Project files.
Wrike Use Cases
Wrike is a widely adopted project management and collaboration software utilized by organizations and teams of all sizes. Over 18,000 global organizations utilize it to improve work efficiency and delivery speed. The following are some of how teams utilize Wrike:
General project management: Teams can gain real-time work visibility via the interactive Gantt chart, optimize resource allocation, and create automated workflows to standardize processes, leading to higher-quality deliverables.
Marketing work management: The platform is an efficient workspace for managing marketing processes and projects, coordinating teams, and managing calendars to deliver effective campaigns.
Creative work management: Creative teams and agencies use Wrike to standardize creative work requests, collaborate with clients, automate proofing, and streamline the work approval process.
Product development: Cross-functional teams can collaborate with a centralized product vision and view and allocate available resources to work, minimizing rework due to improved visibility.
Business operations management: The work management platform streamlines capturing requirements, automating repetitive tasks, careful project and resource planning, and providing real-time status updates via dashboards and custom reports.
Professional services management: Wrike helps teams improve delivery through better time management, workload optimization, simplified project coordination, and increased automation and throughput.
Wrike Pricing and Costs
We have evaluated Wrike's pricing options to assist you in determining the most suitable plan for your requirements and budget.
Free (USD$0 per user per month): limited number of users and projects (not clear)
Team (USD$9.80 per user per month): 2-25 users with unlimited projects
Business (USD$24.80 per user per month): 5-200 users with unlimited projects
Enterprise (Contact for pricing): 5 to unlimited users with unlimited projects
We did a whole article on Wrike's Pricing.
Is Wrike Secure? (Enterprise-Grade Security)
Yes, Wrike is a secure software. As a leading project management and collaboration tool, it prioritizes the protection of its users' data. Key aspects of Wrike's security measures include:
Data encryption: Wrike encrypts data both in transit and at rest. It uses Secure Socket Layer (SSL)/Transport Layer Security (TLS) encryption to secure data transmitted between users and its servers. Data at rest is also encrypted to ensure its protection.
Infrastructure: Wrike's infrastructure is hosted on secure and reliable servers, which adhere to industry-standard security practices and certifications. This provides a robust environment for data storage and processing.
Access control: Wrike offers granular access controls that allow users to manage who can access their projects and tasks. Users can set permissions and roles for team members, ensuring that only authorized individuals can access, modify, or delete data.
Authentication: Wrike supports strong authentication methods such as single sign-on (SSO) and two-factor authentication (2FA), which help protect user accounts from unauthorized access.
Compliance: Wrike is compliant with various data protection regulations and industry standards, such as GDPR, HIPAA, and SOC 2 Type II, to ensure the privacy and security of users' data.
Conclusion
Although commercial project management software such as Wrike aims to provide the best blend of tools and features to satisfy the needs of a broad range of teams and organizations, each business has its own specific requirements. It is possible that Wrike may not meet all of your business's needs. To determine what your team and business requirements, analyze your needs carefully. Additionally, trying Wrike's free plan can provide insight into the experience the software offers.