The Pros and Cons of Using Xero Software
Regarding monitoring business expenses, relying on online accounting tools is the way to go, thanks to their efficiency, accessibility, and time-saving potential. By streamlining financial processes and making data accessible in real-time, online accounting platforms empower businesses to make informed decisions and allocate resources effectively. One platform that has gained traction among small businesses is Xero, a cloud-based accounting software designed to simplify accounting and bookkeeping tasks while providing critical financial insights.
If you want a tool to manage your projects, consider looking at AceProject. By charging per project instead of per user, this software offers the potential for significant cost savings.
Xero's comprehensive suite of features offers small businesses, accounters, and bookkeepers a user-friendly experience that helps them manage invoicing, payroll, expenses, and cash flow while benefitting from seamless integrations with numerous third-party apps. Despite these capabilities, it's vital to carefully consider the pros and cons, features, use cases, and pricing options offered to determine if Xero fits your accounting and bookkeeping needs.
Xero – Business and Accounting Software
Xero, a leading online business and accounting software, aims to support small businesses across the globe by providing them with a comprehensive, easy-to-use platform. By connecting business owners to their financial data, banking institutions, and advisors, Xero offers real-time insights, and fosters informed decision-making. Designed to simplify day-to-day business administration, Xero automates various tasks and allows users to monitor their financials from anywhere, ensuring they remain updated on the essential aspects of their business.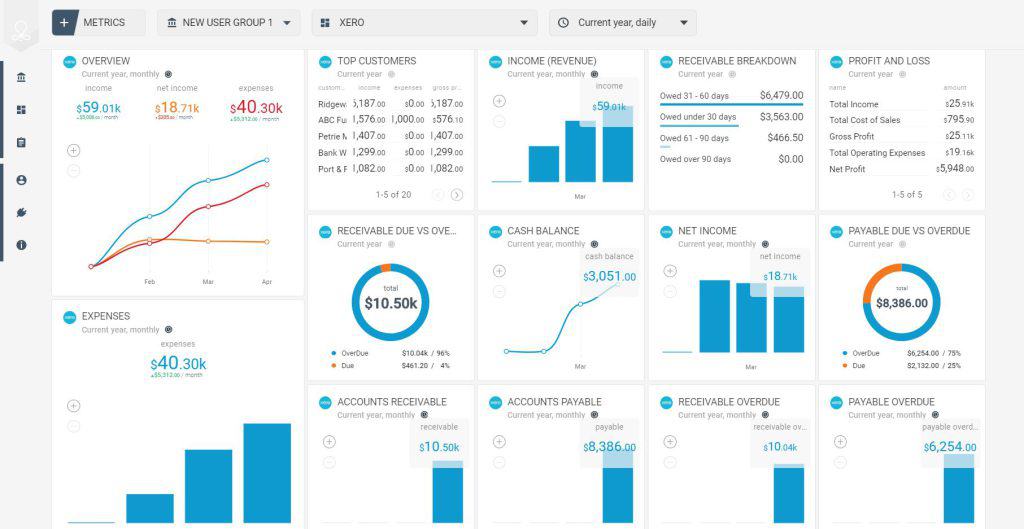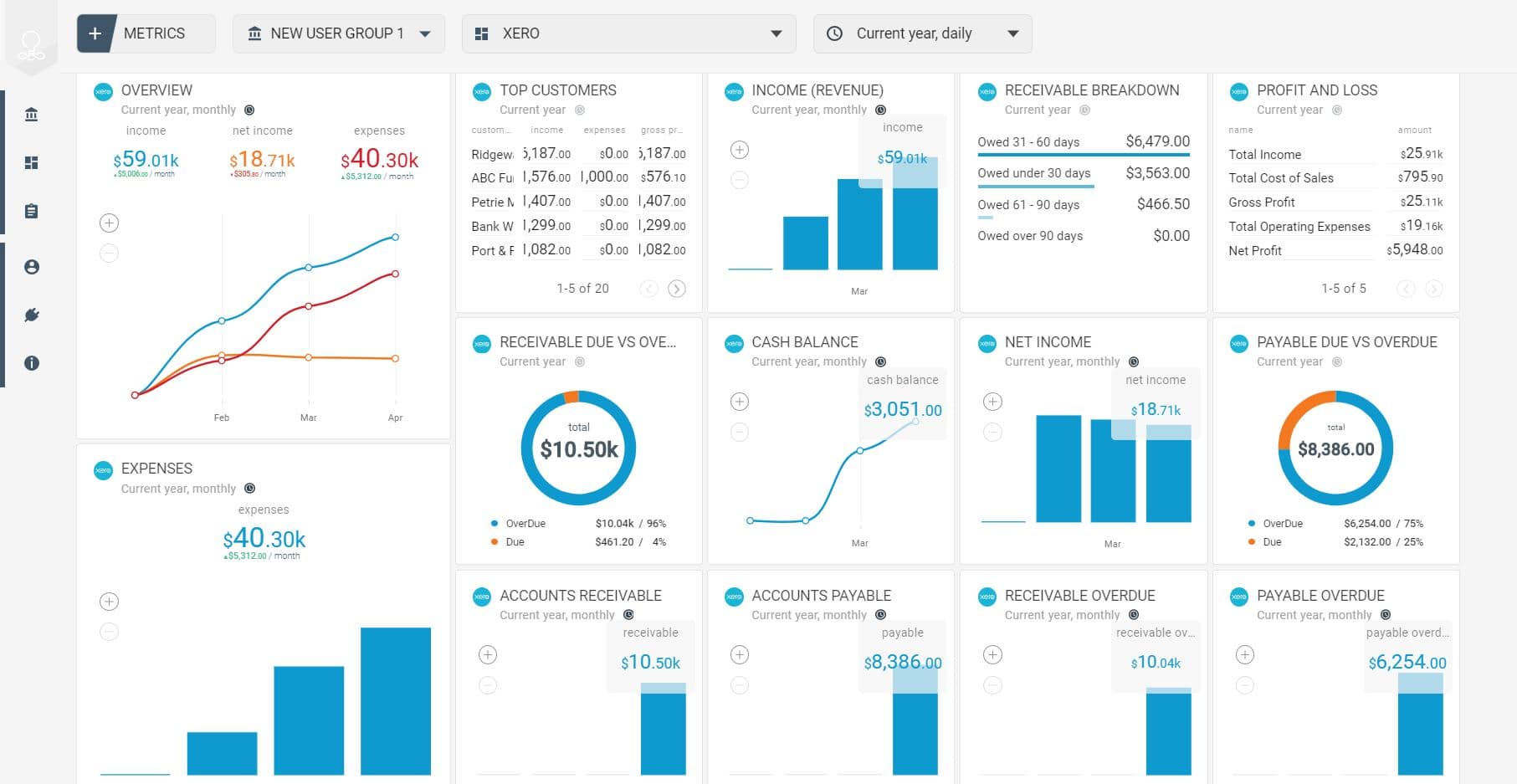 Since its inception in 2006, Xero has grown significantly, amassing over 3.5 million subscribers and establishing itself as a prominent player in the cloud accounting industry, particularly in New Zealand, Australia, and the United Kingdom. With a team of over 4,500 skilled professionals, Xero is committed to improving the lives of small business owners worldwide. The platform offers tools that enable seamless collaboration, automation of manual accounting tasks, and round-the-clock access to client records, promoting efficiency and productivity in business operations.
The Cons or Disadvantages of Xero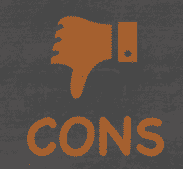 While Xero's cloud-based accounting software offers numerous features for small businesses, you must carefully assess whether it aligns with your needs and requirements. Understanding the cons of Xero can help you decide whether it's worth the investment.
Limited project management and delivery capabilities: While Xero offers essential project tracking tools, its project management and delivery capabilities may not be as comprehensive or robust as those in dedicated project management software. Businesses with complex project management requirements might find Xero's features insufficient, necessitating additional tools to meet their needs.
Lack of dedicated phone support: Xero primarily relies on email, live chat, and online help resources for customer support. While their support channels are generally responsive and helpful, the absence of dedicated phone support can be a drawback for users who prefer direct, real-time communication when resolving issues or seeking assistance.
Restricted customizability options: Xero's interface and feature set are largely predefined, offering limited options for customization. This can disadvantage businesses that require unique, tailor-made solutions or prefer a more personalized accounting experience.
Inventory management features can be improved: Xero's inventory management features are relatively basic, which may be insufficient for businesses with complex inventory needs. In such cases, additional third-party apps or inventory management software may be necessary to manage stock levels and product tracking adequately.
Pricing can be quite high for advanced features: While Xero offers different pricing plans to accommodate varying business sizes and requirements, the cost of accessing advanced features can be steep for some small businesses. This can result in a higher overall expenditure for users who require more comprehensive functionality.
Features may be difficult to understand for novice users: Although Xero is designed to be user-friendly, some features can be challenging for novice users to grasp. A learning curve may be present for individuals with limited accounting knowledge or experience, impacting the speed and efficiency with which they utilize the software.
Inability to automatically schedule management reports: Xero currently does not offer the ability to automatically schedule management reports, meaning users must manually generate and send these reports as needed. This can be inconvenient and time-consuming for businesses that require regular, recurring reporting to keep stakeholders informed and up-to-date.
The Pros or Advantages of Xero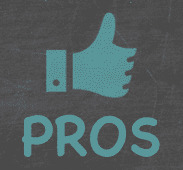 Xero's accounting software boasts an array of advantages that can significantly enhance the financial management experience for small businesses and accounting and bookkeeping firms. These include:
Automates all your accounting tasks: Xero streamlines accounting processes by automating various tasks, such as invoicing, bill payments, and expense tracking. This automation saves time, reduces the risk of human error, and allows businesses to focus on other essential aspects of their operations.
Data is protected and stored in one place: Xero offers robust security measures to safeguard financial data, including multiple layers of data encryption, secure data centers, and regular security audits. Storing all financial information in a centralized, secure location ensures easy access and minimizes the risk of data loss or unauthorized access.
Access your data and Xero tools easily from anywhere: As a cloud-based solution, Xero allows users to access their financial data and tools from any device with an internet connection. This flexibility enables real-time financial tracking and decision-making, even on the go.
Seamless tracking of project profitability: Xero's project tracking features make monitoring the progress and profitability of individual projects simple. Businesses can make informed decisions about resource allocation and project management by providing insights into project expenses and revenues.
Makes paying employees a breeze: Xero simplifies payroll management with automated pay runs, employee self-service portals, and seamless integrations with various payroll systems. This streamlines the payroll process, ensuring employees are paid accurately and on time.
Delivers great value for the price: Despite the potential drawbacks related to pricing for advanced features, many users find that Xero offers excellent value for the cost. With a range of pricing plans, businesses can select the plan that best suits their needs and budget.
Automated daily bank feeds for cashflow visibility: Xero's automated daily bank feeds provide real-time updates on cash flow and transactions, offering a clear view of a business's financial status. This feature enables businesses to make informed decisions based on up-to-date financial data.
Overview of your business's current financial health: Xero's accounting dashboard provides a comprehensive snapshot of a business's financial health, including key performance indicators and real-time financial data. This overview allows business owners to assess their financial position and make informed decisions accordingly easily.
Xero Key Features
Xero accounting software offers a range of key features designed to help you run your business efficiently:
Pay bills and invoicing: Streamline your accounts payable and receivable processes with automated invoicing and bill payments.
Claim expenses: Easily record, track, and manage your business expenses.
Bank connections: Connect with your bank for real-time updates and automatic transaction importing.
Accept payments: Integrate with various payment providers for seamless payment processing.
Track projects: Monitor the progress and profitability of individual projects.
Pay runs: Simplify payroll management and ensure accurate and timely employee payments.
Bank reconciliation: Reconcile your bank transactions effortlessly and maintain accurate financial records.
Manage Xero contacts: Organize and manage your customer and supplier information in one place.
Accounting dashboard: Access a comprehensive overview of your financials through a user-friendly dashboard.
Data capture and file management: Capture, store, and organize essential documents and financial data.
Reporting and analytics: Generate insightful reports and analyze your financial performance for better decision-making.
Quotes, invoicing, and purchase orders: Create, send, and manage quotes, invoices, and purchase orders with ease.
Sales tax management: Simplify sales tax calculations and compliance through automated tax rate updates and reporting tools.
Xero Use Cases
Xero's online accounting software caters to various industries and business types, providing tailored solutions for diverse needs. Over 3 million subscribers, including small businesses, accountants, and bookkeepers, trust Xero to manage their finances, control cash flow, and integrate with various apps.
Some notable use cases include:
Construction: Manage cash flow, monitor real-time financial data, and maintain tax compliance.
Trade: Send quotes and invoices, track expenses, and manage jobs on the go.
Manufacturing: Manage assets, cash flow, and streamline business processes.
Real estate: Track performance, manage taxes, and access client records from anywhere.
Retail: Monitor cash flow and improve efficiency with reduced manual administration.
E-commerce: Gain insights and control over financial numbers to drive business growth.
Hospitality: Efficiently run cafes, bars, restaurants, or hotels with user-friendly accounting software.
Farming: Utilize automation and smart tools to manage farm finances effectively.
Health & social care: Track expenses, manage stock, and connect with advisors using healthcare-specific accounting software.
Landlords: Manage property finances, automate rent collection, and handle tenancy records.
Non-profits: Benefit from discounted pricing and tailored features for non-profit organizations and charities.
Self-employed businesses: Simplify finances and invoicing for sole traders and freelancers.
Startups: Save time and stay updated on cash flow with intuitive accounting software designed for new businesses.
Xero Pricing and Costs
Xero offers various pricing plans to cater to businesses of different sizes and requirements, with all plans including essential accounting features and room for growth. New users can access all features for a 30-day free trial before deciding on the most suitable plan.
Starter: Priced at $25 USD per month, this plan suits sole traders, new businesses, and self-employed individuals.
Standard: As their most popular plan, priced at $40 USD per month, the Standard plan caters to growing small businesses.
Premium: For $54 USD per month, the Premium plan is designed for established businesses of all sizes.
We did a great article on Xero Pricing.
Conclusion
Investing in a tool like Xero can significantly improve efficiencies within your business by automating essential accounting tasks, streamlining processes, and providing real-time access to financial data. By reducing the time spent on manual bookkeeping and administrative tasks, Xero allows businesses to focus on core operations, growth, and decision-making. The cloud-based platform offers flexibility and mobility to adapt to your business's evolving needs. With these insights, you're better positioned to decide if Xero is the right tool for your accounting needs.