The Pros and Cons of Using Zoho Projects Software
Project management software has become an essential tool for businesses of all sizes. It allows teams to streamline workflows, communicate effectively, and stay organized. With access to the right set of features, businesses can plan projects, track work efficiently, and collaborate with the entire team, no matter where they are. While there are countless project management tools, Zoho Projects stands out as one of the best tools available to get work done on time, all the time. This cloud-based software is designed to keep all the aspects of a project in line and on track while providing a platform for team members to stay productive. 
Without project management software, businesses risk mismanaging projects, resulting in delayed timelines, overspending, and missed opportunities. If you're considering using Zoho Projects for your project management needs, it's important to know what you're getting. This article dives into this software's use cases, features, and pros and cons so you can make an informed decision before getting it for your team.
If you feel Zoho Project's pricing is too high for your budget, consider looking at AceProject. By charging per project instead of per user, this software offers the potential for significant cost savings.
Zoho Projects: Online Project Management Software
Zoho Projects is a project management platform that values quality and functionality. It goes beyond a simple to-do list. Even with the free version, you can divide your project activities, assign resources, and organize your work items with the Gantt chart feature. Additionally, the software offers free trials for all paid editions. Zoho Projects is user-friendly and has features to support every aspect of your work.
Key Features
Comprehensive task management module
Task automation
Intuitive Gantt charts and reports
Time tracking
Efficient resource allocation
Project administration
Project timesheets
Resource utilization
Mobile project management app
Easy team collaboration and more
Its comprehensive features and affordable pricing make it one of the best project management software available. It also integrates with other Zoho Apps, invoice apps, analytics apps, Google apps, Microsoft apps, CRMs, and others, ensuring a streamlined workflow process that makes every project successful.
Zoho Projects Use Cases
With over 75+ million users worldwide, across every industry and business sector you can think of, Zoho Projects is no doubt one of the game-changing project management tools around. Its use cases include students who want to track academic projects, enterprises that manage large operations, individuals who want to track their daily tasks, and freelancers who want to manage client projects. Here are some insights into the use cases where Zoho Projects can be a powerful tool:
Enterprise: For large organizations, Zoho Projects can help streamline project management by providing a centralized platform for collaboration, task management, and resource allocation.
Hybrid PM: It offers hybrid project management capabilities that allow teams to switch between workflow methodologies based on the project's needs.
Construction: Construction projects require efficient communication and collaboration among stakeholders. Zoho Projects can help keep everyone on the same page by providing a platform for sharing project updates, tracking progress, and managing resources.
Software development: This is an ideal project management tool for software development teams, providing features like bug tracking, code repositories, and integration with other development tools.
Education: Academic institutions can use Zoho Projects to manage research projects, group assignments, and other collaborative initiatives.
Marketing: For marketing teams, Zoho Projects can help manage campaigns, track progress, and collaborate with team members and external partners.
Startup: Startups can use this intuitive platform as a cost-effective solution for project management, enabling them to focus on building their business without worrying about administrative overhead.
Testing: Product testing teams can use Zoho Projects to track bugs, manage test cases, and collaborate on test plans.
Real estate: Real estate projects involve multiple stakeholders, including architects, engineers, contractors, and clients. This PM software can help manage the complex workflows involved in real estate projects.
Consulting services: Consulting firms can use this tool to manage client projects, track progress, and collaborate with team members and clients.
The Cons or Disadvantages of Zoho Projects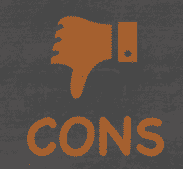 If you're considering using Zoho Projects, it's important to be aware of its limitations.
Unusual resource management view: Zoho Projects has a slightly unusual resource management view that may take some time to get used to. This may be frustrating for users who are accustomed to more traditional project management tools.
Limited Reporting: Zoho Projects offers some basic reporting features, but they may not be as extensive or customizable as some users may require. This may make it difficult to gain insights into team performance and project progress.
Customer care support issues: Some users have reported issues with customer care support. If you encounter any problems with the tool, it may be difficult to get the support you need in a timely manner.
Occasional bugs and outages: Like any software tool, Zoho Projects can experience bugs and outages. While these are relatively infrequent, they can cause frustration when they occur.
Time tracking can be challenging: Some users have reported that time tracking in Zoho Projects can be challenging, particularly if you have complex projects or a large team.
Mobile app functionality needs improvement: Zoho Projects' mobile app functionality is not as robust as the desktop version of the tool. This can make it difficult to manage projects on the go.
Steep Learning Curve: Zoho Projects has a lot of features and options, which can make it overwhelming for new users. The interface may take some time to get used to, and the learning curve may be steep.
The Pros or Advantages of Zoho Projects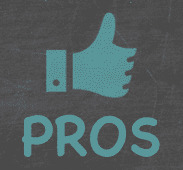 While some of Zoho Projects' cons may hinder teams that want to rely on comprehensive project management tools that deliver what it promises, its pros outweigh the cons. Its advantages make it such a popular tool among millions of teams worldwide.
Plan projects with ease: Zoho Projects allows you to create a work breakdown structure, making it easy to plan and organize your projects.
Track and manage tasks and issues: With Zoho Projects, you can easily track and manage tasks and issues in one place, ensuring that nothing falls through the cracks.
Visualize progress with Gantt Charts: Visualize your project's progress with Gantt charts, allowing you to keep track of deadlines and stay on schedule.
Record work hours and bill clients: Effortlessly record your work hours and bill clients with Zoho Projects' time tracking feature.
Optimize work allocation with resource management: Make the most of your team's time and resources with the tool's resource management feature, allowing you to allocate work efficiently.
Stay in sync with real-time collaboration: With Zoho Projects, stay in sync with your team through real-time collaboration, ensuring that everyone is on the same page.
Intuitive, customizable, and user-friendly: The overall platform is designed to be intuitive, customizable, and user-friendly, making it easy for anyone to use.
Budget-friendly: Not only is it packed with features, but it's also budget-friendly, making it an affordable solution for any business.
Minimal onboarding required: The PM tool requires minimal onboarding, allowing you to start using it right away.
Maintains data security and privacy: Zoho Projects takes data security and privacy seriously, ensuring that your data is safe and secure.
Zoho Projects Pricing and Costs
FREE (US$0 for Up to 3 users)
2 Projects
Limited storage space
PREMIUM (US$5/user/month)
Unlimited projects
20 Project Templates
100GB of storage space
ENTERPRISE (US$10/user/month)
Unlimited projects
30 Project Templates
10 Read-only users
120GB of storage space
We did a great article on Zoho Projects Pricing Plans.
Conclusion
Zoho Projects is a feature-rich project management tool that can help businesses of all sizes achieve their goals. By weighing the pros and cons and considering the long-term benefits, companies can decide whether Zoho Projects is the right choice for their organization. Regardless of the decision, it's clear that Zoho Projects has the potential to transform the way businesses operate and thrive in today's competitive market.
Try out their 10-day free trial to experience what the software offers before committing to a paid subscription. This way, you can get a feel of how the software works and decide of it suits your team.